Keeping Kids Active and Healthy Over Summer Vacation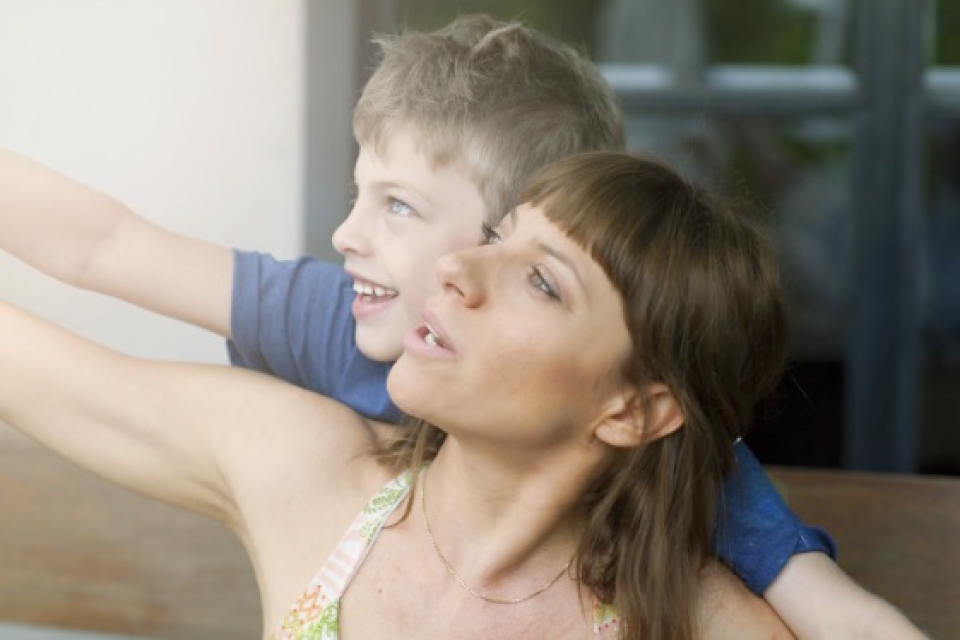 Note: Information about the COVID-19 pandemic is evolving rapidly. Please refer to your attorney or other legal practitioners in your area to answer your specific questions related to family law and the COVID-19 crisis.
Free from homework and quizzes, kids have plenty of time to play and relax their minds during summer vacation. Nonetheless, this time of the year is challenging for many parents who experience some sort of struggle to keep their kids both active and healthy during summer vacation.
Whether this is due in part to a parent's busy work schedule or a child's fascination with watching TV in the middle of the day, there are so many excuses for why kids aren't active all summer long. That said, this summer is bound to look different than others for many families, as we continue to face the COVID-19 pandemic.
Even so, there are many things that can occupy your kids' time over the summer months to keep their bodies moving and their minds thinking. Here are some ideas for how to keep kids active and healthy over summer vacation.
Put Some Limits on Screen Time
Summertime is a child's time to have a break from the everyday school routine of classes, projects, and tests. Many kids may have spent a significant amount of time in front of screens over the last school year because of the pandemic. This summer poses a great opportunity to encourage kids to take a break from the computer, tablet, television, and other electronics. 
It's okay to allow them some time to play their favorite games, watch their favorite shows, and even connect with friends over video games or chats, especially given that hanging out with friends online has become an important avenue for socializing since the start of the pandemic. But too much screen time can even have negative effects on a child's health.
These effects include a higher risk of attention problems and obesity, and it can cause a child to have trouble sleeping at night. To combat these negative effects of too much time in front of screens, put some limits on screen time for the summer.
Plan to watch shows and do other screen-related activities ahead of time, and don't keep the TV on as background noise. If it's the sound that your kids want to hear, turn on some music or an educational podcast. If video games are your child's thing, provide them with other options like crosswords or brain teasers, board games, or card games. 
Encourage Safe Socialization
The 2020-2021 school year was significantly impacted by the pandemic, forcing students across the country to attend virtual classes all, if not most, of the year. As the vaccine rollout continues and becomes more available to younger people, more parents may be comfortable with their kids getting together with friends for in-person hangouts.
Still, it may still be a while before young children become eligible for vaccination. This means that indoor, unmasked hangouts for kids who are unvaccinated might not be something that every family is comfortable with quite yet.
For those who aren't ready for close contact or indoor playdates quite yet, there are still some ways that kids can socialize safely. For example, if your family has formed a pod with another family, your kids can get together with the kids from that family without as much worry.
If you haven't formed a pod with another family, consider organizing outdoor playdates. You may encourage your kids to wear masks and practice social distancing as best they can during these gatherings.
No matter how you feel about your kids socializing, be sure to check in with the parents of your children's friends to make sure that you are on the same page about virus precautions if your kids get together. 
Be Prepared With At-Home Plans
No matter how old they are, most kids often need a little help when it comes to thinking of things to keep them active over the summertime. This year, they might need even more help in coming up with fun ideas to stay entertained, especially if they will likely be spending much of the summer remaining socially distant.
Having some plans for healthy activities to keep your kids busy at home will help to keep them on their toes and not suffering from boredom. Here are a few examples of at-home (or close-to-home) plans for your kids over summer vacation:
Find some fun, easy and healthy recipes for your kids to help you cook for lunch or dinner. 
Try some creative crafts like tie-dying t-shirts, painting tiles, or making bracelets.

Go on a hike or walk at a local park or nature reserve. Bring a book to help you identify animals and plants along the way.

Do yoga in the mornings with your kids. If it's nice enough, do it outside.

Encourage your children to read more this summer. If reading novels isn't their thing, try introducing them to visually stimulating books like graphic novels. 

Have your kids help you in the garden. You might even section off a small area for them to plant their own flowers or vegetables. 

Plan for a weekly cleaning day where your kids help you with chores around the house like cleaning closets, mopping

floors, 

or picking up the yard. Try and make these cleaning days fun by putting on some music or make it a game.
Don't forget about other preventative measures
Frequent handwashing and practicing social distancing are important tips that the CDC continues to recommend, even for kids. COVID precautions aside, keep other basic preventative measures in mind this summer. 
Have sunscreen and bug spray on hand for your kids to apply and reapply when they are being active outdoors.
Make sure they stay hydrated with frequent water breaks. 
Keep bandaids or even a first aid kit nearby so that you can quickly attend to any cuts or scrapes. 
Be mindful to take any necessary precautions if your kids will be near water, like at a local pool or beach. Swimming lessons, life jackets, and having someone nearby who can perform CPR can all prove to be invaluable in an emergency. 
If your child is feeling under the weather, let them rest. Bring them to see a doctor if they continue not to feel well.
Co-Parents: Be sure to stay in touch
If you and your co-parent will continue to share time with your kids throughout the summer, be sure to keep in touch. More than anything, if your children will be socializing, even for outdoor gatherings, make sure you and your co-parent are in the loop about it.
Even though you and your co-parent might not be living together anymore, your households are still connected by your kids. And even if you and your co-parent are already vaccinated, it's still important to know where your kids have been spending their time to understand what if they might be at risk for contracting the virus. Have a plan for communicating about what your children have been up to. 
Also, consider your current parenting plan and if you need to make adjustments for the summer. Try and work together to align on changes that make sense over the summer. If you need some help in working out a new plan, consider contacting a professional such as a mediator, parenting coordinator, or your attorney if need be. 
 
Kids staying active and healthy over summer vacation is key to keep their busy minds and bodies occupied during a time that they have few responsibilities outside of what you delegate to them. While this year's season might not be quite the same as summers in the past, do your best to make it a memorable one for your kids for the right reasons.