Traveling With Kids After Divorce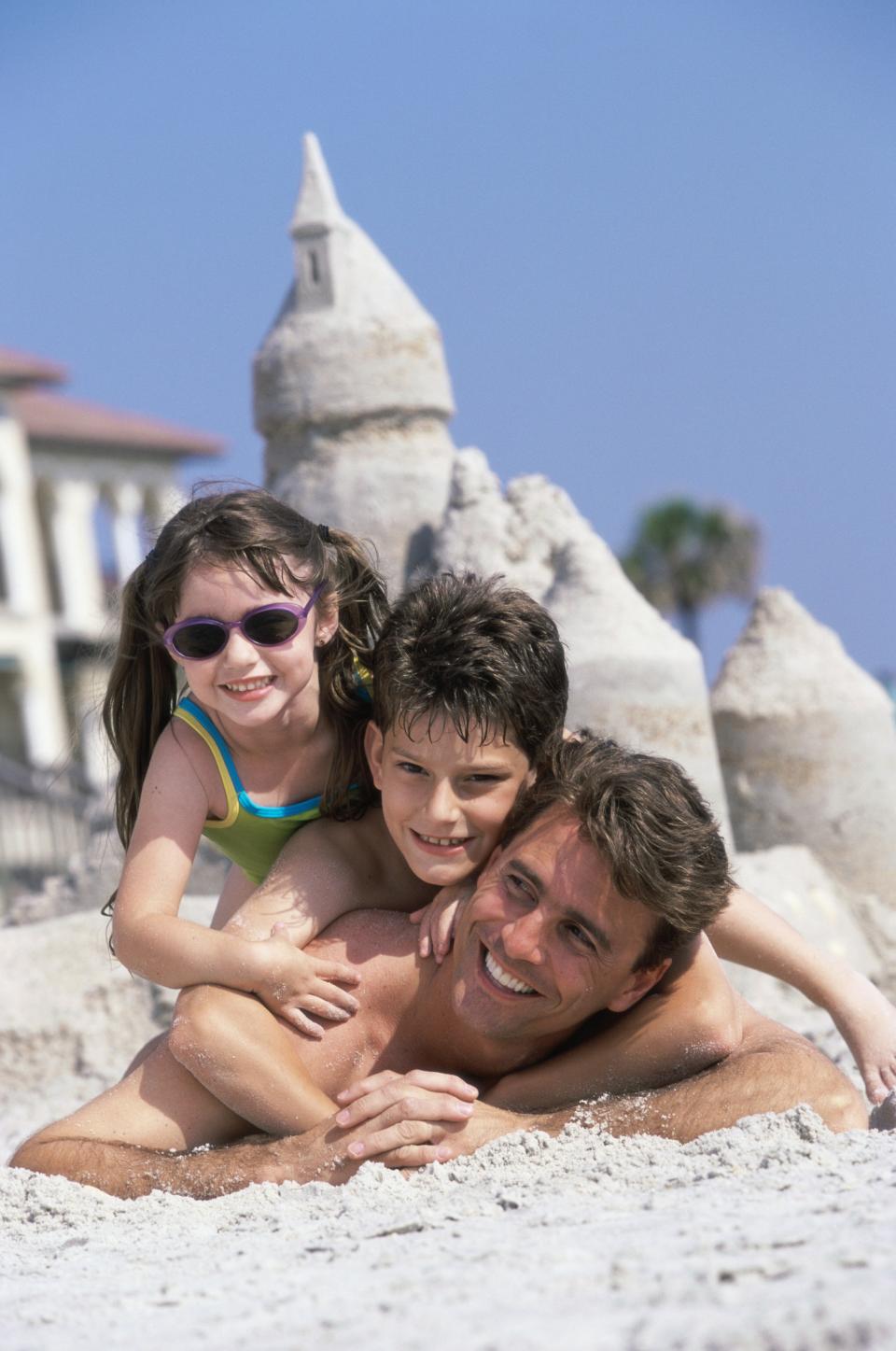 Taking short trips or long vacations with your family is always a fun, memorable experience. Everyone looks forward to getting out of the house for a few days, whether it's some place an hour away or on the other side of the world. With all of the anticipation and excitement leading up to a trip, it is important that you remember to iron out all of the details first. For divorced parents, simply packing up and going on your way is not likely how you'll be able go about traveling with your kids. In a divorced family situation, there are often times guidelines and stipulations within a custody order that lay out the details by which parents must follow in order to take their kids on a trip. Knowing the details regarding traveling with your kids after divorce is important so that you'll be able to focus more of your energy on giving your kids a vacation that they'll always remember. 
Plan ahead
Traveling with kids after divorce is certainly not an uncommon occurrence. It happens all the time, although it does call for some extra planning in the onset. Review your custody order for details regarding holidays and traveling. There may be details in the order about when parent is allotted time to travel or take vacations with the kids. If you are wanting to take your kids on a trip over a more popular vacation time such as spring break or the end of the year holiday season, be aware of any prior arrangement you and your co-parent agreed upon about how those times are to be divided over the years. It's common for co-parents to be on a schedule that calls for them to rotate custody over those dates each year. If your have a trip planned for a time in which you are not scheduled to have parenting time, you should discuss this with your co-parent prior to making any travel arrangements. If your co-parent is not willing to give you that parenting time or trade it with you for other dates, consider reformulating your travel plans for dates on which you do have parenting time already scheduled. In many instances, it really won't be worth the trouble to argue with your co-parent or harbor resentment towards them for not giving you the parenting time you desired. Kids are intuitive, and when co-parents are in the midst of conflict, it's not uncommon for the kids to sense it. In contrast, if your travel plans were for an event that you feel is absolutely vital for your kids to attend like a wedding or funeral, talk to your attorney to see what your options are. They may be able to offer guidance to you on how to handle this situation. 
Have your documentation in order
Once you have worked out the dates of travel with your co-parent, make sure that you have the proper documentation with you. If you're traveling with kids after divorce within their home state or country, thoroughly record your travel plans as well as any travel agreement made with your co-parent. Lock these dates into your shared parenting calendar, plus save any related correspondence or other records in a place where you can access them easily in the future if need be. This will help you avoid future situations in which your co-parent is saying one thing happened while you remember otherwise. Consistently documenting your schedule details and correspondence with your co-parent can be a useful habit to practice after divorce. In a case where you have international travel plans with your kids, you'll want to do all of these things and then some. According to the U.S. Department of State, all children are required to have a valid passport in order to travel overseas, regardless of their age. They also lay out the rules for how a divorced parent may submit a passport application if their child does not already have one. It will be important to review these rules if your child needs a valid passport, as obtaining one for your child will require consent from both you and your co-parent if you share legal custody. 
Think about travel security
Nowadays, traveling with kids is more common than ever, even for divorced families. Also common today are children with dual citizenship because of their parents. Whether co-parents are still living in the same town or in other countries, children often want to spend time with each of their parents regardless of where they are. This can often be easier said than done. On top of the costs and travel logistics involved when sending a child abroad, there is also a risk factor felt by divorced parents. One great concern that a divorced parent may have when sending their child abroad to their co-parent's home country is that the co-parent will not comply with the custody agreement during the trip, whether it is by limiting the child's contact with the other parent or, in extreme cases, not allowing the child to return to their home after the trip. As a way to help safeguard against these things from happening, a parent may ask to secure a Ne Exeat Bond prior to the trip. A Ne Exeat Bond works like insurance as a way to assure that the traveling parent will comply with the divorce agreement while abroad with their child. The bond is typically set at what the legal fees would be for the parent remaining in the U.S. if they were forced to take action abroad in regards to the co-parent not complying with the divorce agreement during the trip. While this bond is growing in popularity with divorced parents in the U.S., a judge might not always require it, especially if the traveling parent has a good history of complying with the divorce agreement. Once again, your attorney will have more details regarding Ne Exeat Bonds and if it would be an appropriate option for you to look into prior to your child's trip abroad. 
With all of these details that you have to work out, you may have already forgotten that you're about to set off on an adventure with your kids, one that they are probably starting to get really excited about. For many, family trips and vacations only come every once in a while–and maybe even less often for divorced families. Wherever your travels take your family, do what you can to make it extra enjoyable for your kids. Have some games and snacks packed in your bag to help quell boredom or hunger during long drives or flights. An iPod and headphones or a tablet equipped with a few movies will also help get everyone through the journey. Once you've reached your destination, it'll help to have some kind of a schedule to keep your kids on. In particular, try to keep your kids on a bedtime or nap schedule that they are used to. It will go for meals and homework. Finally, try and help your kids learn something new while on vacation by visiting museums, local monuments, or even showing them things important to their own family's history. All in all, traveling with kids after divorce might sometimes feel complex, but in the end, having a fun trip with your kids that they'll always remember makes it worth the trouble.