Co-Parenting Through Valentine's Day: Celebrate the Love That Lasts – Your Love for Your Kids!
Valentine's Day is all about sharing and celebrating love… so what do you do when you feel like your love has died, or even been replaced? This can be a tricky holiday for co-parents. Some even call it the worst day of the year. But it doesn't have to be.  
To salvage the holiday, look beyond romance toward other types of love. "Valentine's Day is designed to have individuals express love and affection to those who are dearest to them," says Robert Z. Dobrish, a matrimonial attorney and senior partner at Dobrish Michaels Gross LLP. "It's an opportunity for divorced dads and moms to share thoughts and symbols of love with their daughters and sons."  
Here are a few ideas to get you started, in three sections: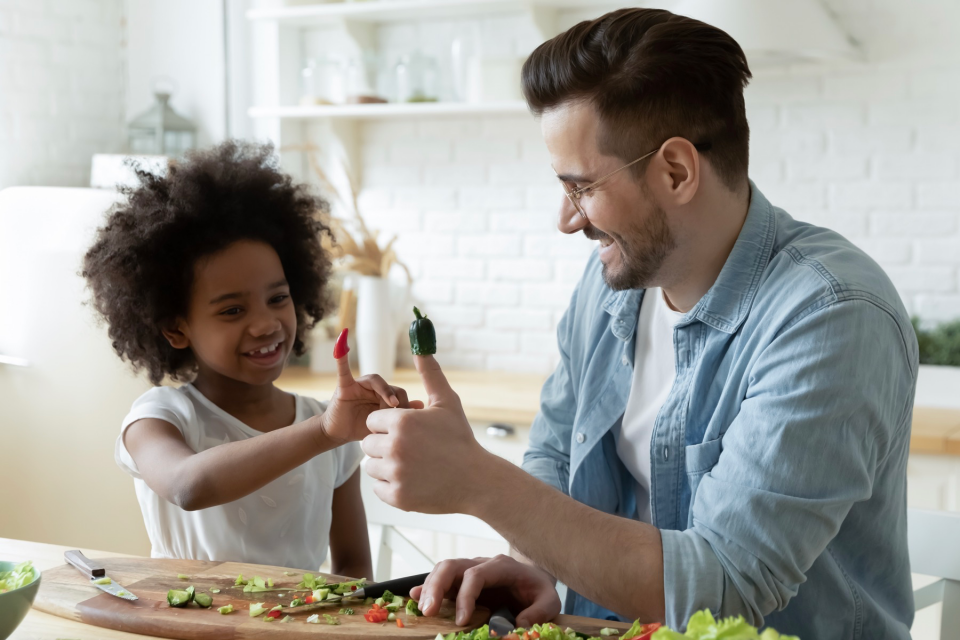 1. For the kids: Make new family traditions 
 
Coordinate with your co-parent—or work around their schedule 
Most shared parenting orders do not provide guidelines for holidays such as Valentine's Day, Halloween, St. Patrick's Day, and other such "second-tier" holidays, explains Candice L. Komar, founding member of Pollock Begg Komar Glasser & Vertz LLC and a practitioner, litigator, and negotiator in matrimonial law. Dobrish adds, "In my many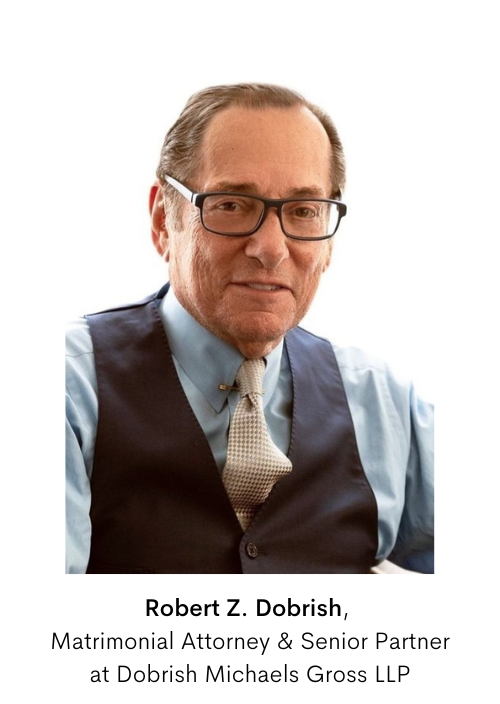 years of practice, I have never seen a sharing of Valentine's Day in any divorce agreement." 
You can still add it unofficially and switch off every other year. If it usually falls with you, it would be a generous gesture to share the day or swap days some years. If your child stays with you, consider arranging a video chat with their other parent on February 14, so they can be reminded that both their parents love them very much. Or, if your child is not with you on the holiday, try to celebrate on a nearby date.  
Focus on parental love 
The important thing is to make sure the kids feel loved. If you snub the holiday, it could make the day feel difficult or empty. If your kids see the world celebrating love, and their parents are miserable about the concept, then Valentine's—or even the idea of love itself—might feel inauthentic to them.  
But if the kids realize that their lives are filled with love, even though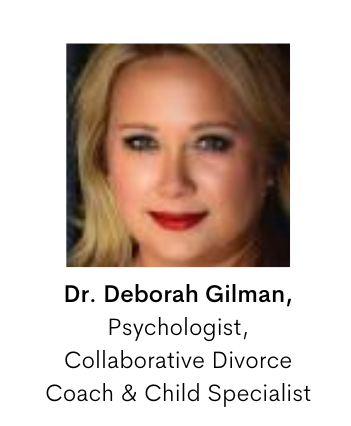 their parents are no longer together, the day could be fun or even comforting. Dr. Deborah Gilman, psychologist, collaborative divorce coach, mediator, and child specialist,​ explains, "Even if you're hurting, you can model the importance of showing love and affection to people whose relationships you treasure." 
Dr. Gilman has a fun idea for showing your kids love (in addition to telling them how much you love them and making time to celebrate together). "Write little notes of appreciation and leave them around the house and tucked in the kids' backpacks, jackets, and lunches so they can find unexpected, sweet messages throughout the day." 
Get crafty with the kids 
"Make decorated heart-shaped cookies, beaded bracelets, artwork,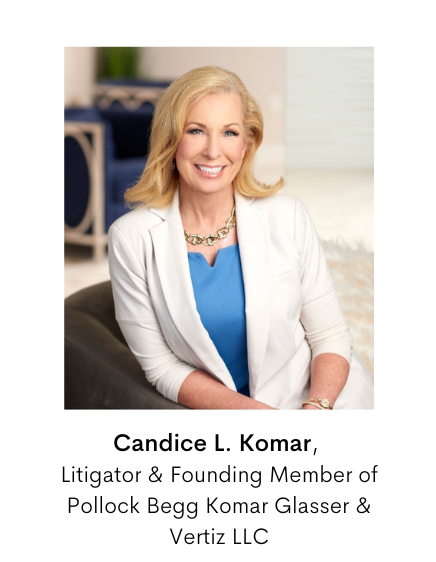 cards, or other Valentine's themed crafts," suggests Komar.  
To take it to the next level, encourage your child to give one creation to their other parent. This sends a message that the parents are still communicating and aligned. They're no longer married, but that doesn't mean they don't care for each other.  
"This is important because it shows you respect and value your child's relationship with their other parent," explains Dr. Gilman. "It's also a great lesson in how to put your child's feelings first." 
And keep in mind, this isn't for your co-parent's benefit. Children thrive when their parents are friendly with one another, explains Komar. 
Too often, Komar adds, parents hide behind excuses like "I don't want the children to be confused" or "I don't want the children to get their hopes up for reconciliation." Then they're standoffish and nasty to the other parent just to prevent those outcomes. But that only hurts the kids more. Seeing their parents act cordially toward each other can relieve a lot of stress and tension.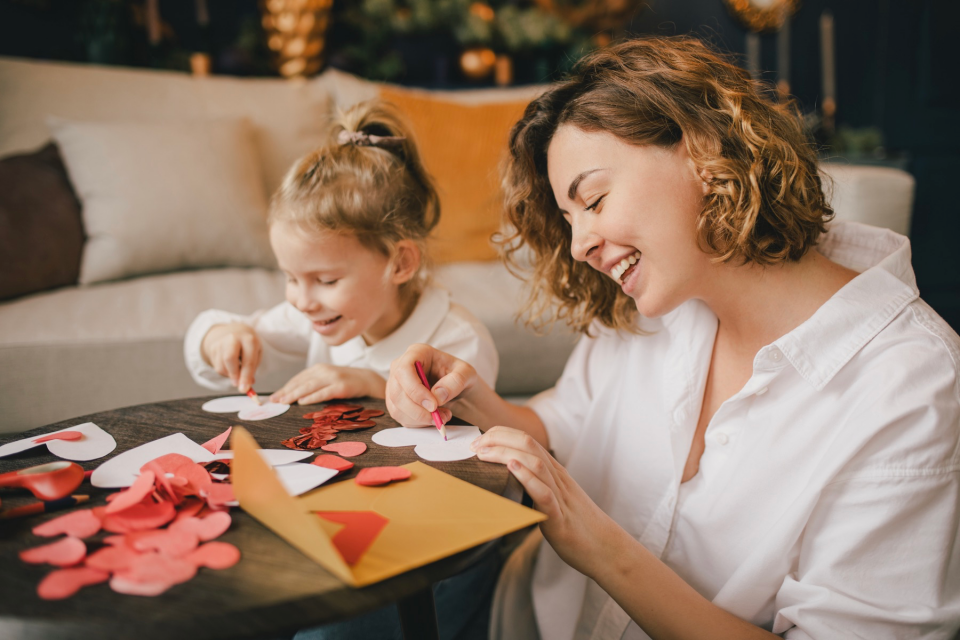 2. Make your day meaningful 
The kids should be your focus, but you matter too. This might be a painful day, and you'll feel better and function better if you take good care of yourself.  
Show gratitude 
Making cards isn't just for kids! "Send little notes of appreciation to the friends and family who have sustained you through your divorce thus far," suggests Komar. "Gratitude, next to love, is one of the most powerful emotions there is. Be grateful for all the love in your life—not just romantic love, but also your parents, friends, co-workers, and pets." 
Don't slide into a downward spiral 
You're no longer with your former spouse or partner on Valentine's Day. That might feel like a huge relief, or you might be grieving—or both. Either way, it might feel weird. It's easy to give into depression when you're dealing with complicated or negative emotions, but it's not unavoidable.  
"Expressing gratitude will go a long way in pulling someone out of a funk just because they are not with a special someone on Valentine's Day," says Komar. I am sure if you look back with an honest lens, not all the Valentine's Days were perfect Hallmark moments with your ex-spouse. Keep thinking the best is yet to come!" 
Lean on your resources 
Komar recommends a book called Parenting After Divorce, Resolving Conflicts and Meeting Your Children's Needs by Phillip M. Stahl, Ph.D. It explores the nuts and bolts of creating a parenting plan—including getting past your own emotions, tailoring the plan to your kids' ages, responding to your kids' questions, communicating effectively, and supporting a relationship with the other parent.  
It also includes a chapter on taking care of yourself, under the theory that if you do not take care of yourself, you're not going to be an effective parent.  
 
And on that note, 
3. Model self-love, the key to resiliency 
"It is important that our children see us care for ourselves and love ourselves," says Dr. Gilman, "even when life hasn't been perfect. It is self-acceptance and self-compassion that model resilience during and after adversity." 
Check out Verywell Mind's 7 Ways to Practice Self-Love—and talk about what you're doing as you put it into action. When you go to bed, tell your kids you get consistent sleeping hours because it nourishes your body and improves your mood. When you make a mistake, acknowledge it and then talk through the practice of self-compassion. 
"Watching a parent go through a difficult time, and still being able to love and accept themselves (and accept the negative situation), is a powerful way to encourage children to love themselves no matter what," says Dr. Gilman. 
Celebrate all the love in your life, especially your love for your kids 
Remind your children that no matter how much upheaval they've faced, two things are for certain: you love them, and their other parent loves them. That will never change.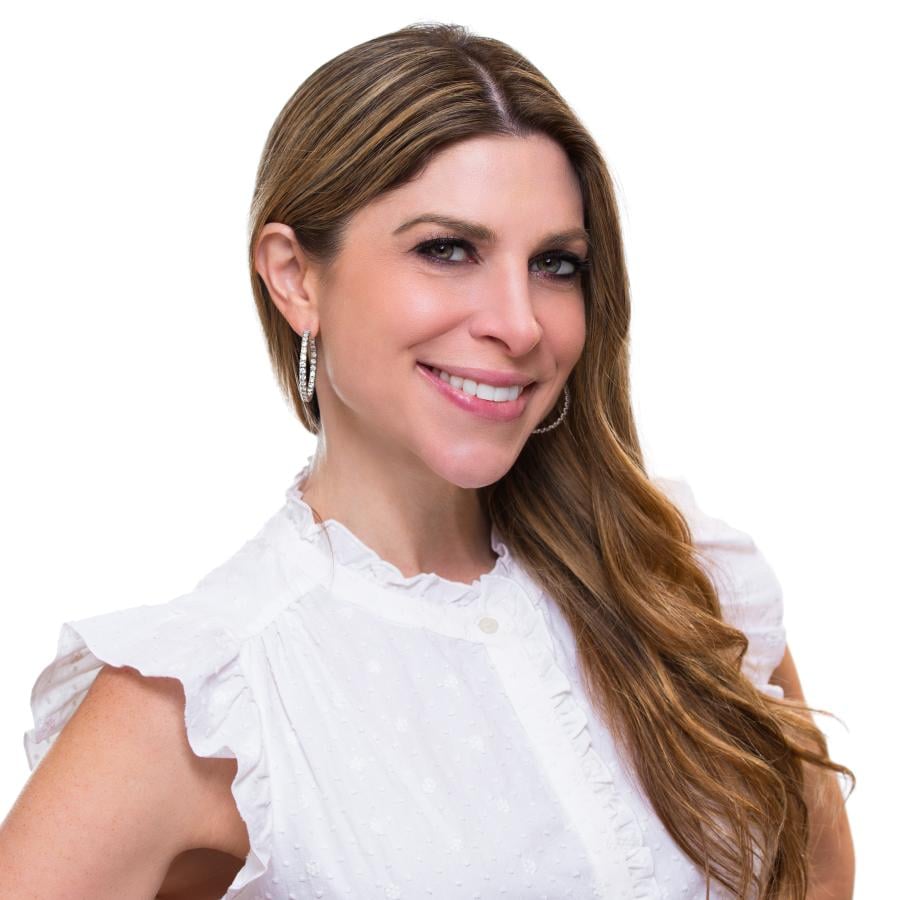 Author's Bio:
Elle Barr  is an experienced family law attorney with a deep commitment to serving children and families. She has experience representing clients in all family law matters, with an emphasis on serving as a court-appointed Guardian ad Litem (GAL) in New Jersey and Pennsylvania. 
She also serves as the Judicial Education Coordinator for OurFamilyWizard. In this role, she educates judges, lawyers, and other family law professionals on the online tools that are used to reduce conflict and increase accountability in high-conflict co-parenting situations.