Track your parenting schedule, parenting time modification requests, doctor's appointments, and more with the OurFamilyWizard calendar.
CALENDAR
Your parenting time schedule—without the chaos
Juggling a parenting time schedule can leave you feeling frayed and frustrated. Our shared Calendar makes it easy to plan, organize, visualize, and adjust the schedule.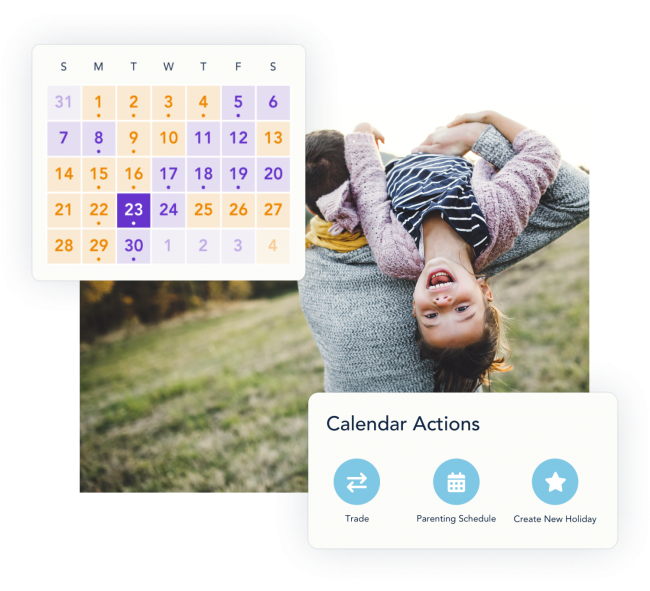 What can you do with our Calendar?
A co-parenting Calendar should go beyond noting dates and times. It should support the overall co-parenting experience—for you and for your child.
Visualize your schedule
Every day is color-coded for which parent has the kids, so you can see the big picture at a glance. Events are color-coded too, noting which parent drops off and which parent picks up. And each holiday gets a star, noting which parent will celebrate with the kids. 
Encourage reliability
When the adults coordinate smoothly, the kids feel secure rather than stressed. They won't worry about last-minute changes or wonder who's picking them up from school. Everyone has the same shared Calendar, so sticking to a schedule is easy.
Minimize messaging
Need an adjustment to the schedule? Maybe your kids' favorite aunt or uncle is planning a last-minute visit, but you hesitate to send an open-ended message. No need. Just send a schedule change request through the Calendar—no additional messaging needed.
Keep everyone in the loop 
Child accounts and third-party accounts let you coordinate with everyone:  
Older children
Grandparents, aunts, or uncles
Bonus parents
A daycare provider, nanny, or babysitter
When everyone shares the same Calendar, you can organize and synchronize your child's schedule without a hitch. (Child and third-party accounts can only see three things: the Calendar, Journal entries shared with them, and messages sent directly to them. Everything else is strictly protected.)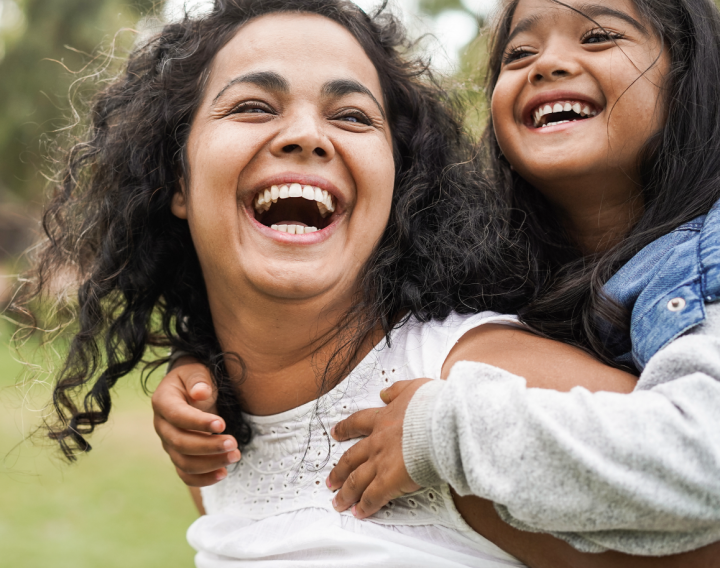 Tools that save you time, trouble, & tension
Parenting schedule builder

OurFamilyWizard has preset templates you can select from, or you can set your own custom parenting time schedule. You can even have more than one schedule (say, one for the school year and one for summer break). 
Schedule change requests

Requesting a one-off change to parenting time is straightforward and quick. Choose the dates you want to change, select which parent will have the kids, and add a brief reason. If the request is approved, it automatically updates the calendar. 
Events

You can add repeat events—like a therapy session, violin lesson, or baseball practice. You can also add one-time events—like a doctor's appointment, recital, or all-star game. Note the date, time, location, any notes, and who drops off and who picks up.  
Holidays

If a special day doesn't sync with the regular calendar, you can create a Holiday. It will override the existing parenting schedule. A holiday can range from Christmas to birthdays to family vacations, and it can last an hour or multiple days. It's one more way to manage schedule adjustments without redoing the base calendar. 
Why do people use OurFamilyWizard?
"This app has been a lifesaver in communicating with my ex-husband. It organizes threads and expenses as well as a shared calendar for visitations. I added my attorney so she has access to all communication to prepare for hearings. Their customer service is amazing and are always available and understanding. I have tried many programs in the past and this is by far the best and the most user friendly." 
App Store Review
We set the standard 
You won't find all these features together in any other app.
Color-coded parenting schedules
Holidays that override the schedule 
Schedule change request form
Unlimited free, customizable reports
Robust access for professionals 
Permanent storage of Calendar activity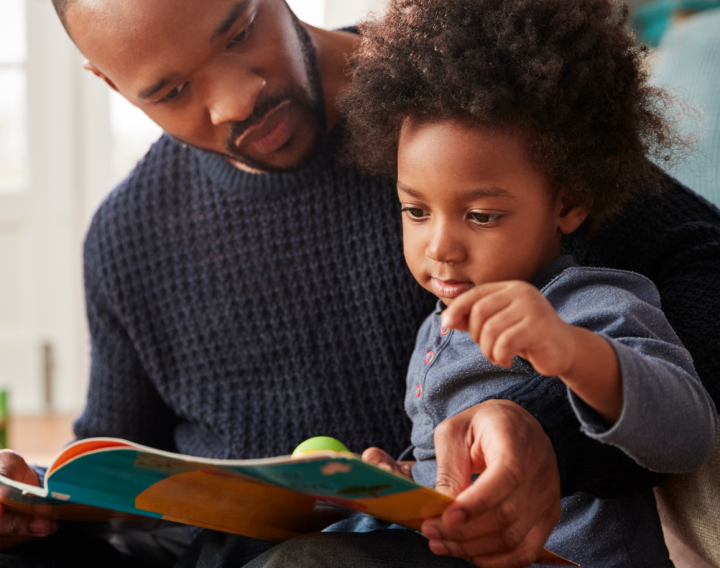 Frequently asked questions
Have more questions? Contact Us. We're happy to help.
Can I download a report of Calendar activity?
Yes, you can download a report of schedule change requests (whether they were approved or not). You can also download a whole calendar week, month, or year.  
Will my co-parent see the schedule I've entered?
Yes, the Calendar schedule is shared between you and your co-parent (and any professional, child, or linked third-party accounts that have Calendar access). 
Can my co-parent delete an event on OurFamilyWizard?
Either parent can delete an event that they created, as long as it happens in the future. But the other parent will get a notification, and it will still be documented. No one can delete an event that has already started or passed. 
Can my co-parent edit an event on OurFamilyWizard?
If they created it and it hasn't started yet, your co-parent can edit the event. But you will get a notification, which will log the original event details. The original notification will still be visible, too. 
Document everything, easily
Accurately track parenting time  
Clear records of one-time changes 
Create custom PDF reports quickly 
Save time, stress, and legal fees
Your professionals can download court-admissible reports, too.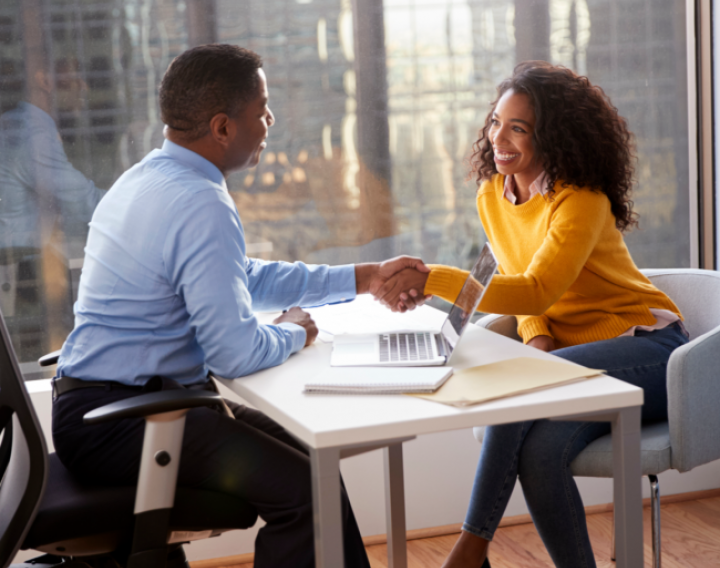 Are you ready to simplify your co-parenting calendar?  
Try OurFamilyWizard with no risk—we have a 30-day money-back guarantee.