Stressed About Coparenting This Summer? 4 Schedules to Help You Navigate Summer Break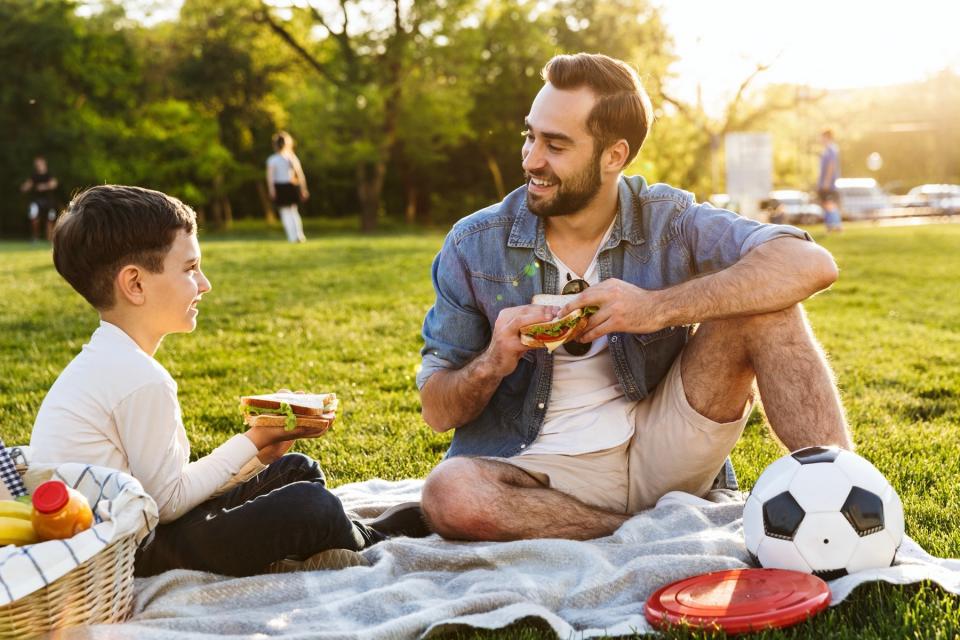 Ah, summer. It can really sneak up on you. One day you're flipping multiplication flash cards, and the next day your child is doing backflips underwater (don't worry, there's a lifeguard on duty).  
When your kid is out of school, your normal co-parenting routine might be out of commission. These summer visitation schedule examples will show you the most common options for maintaining a peaceful calendar during summer break. 
 
Ready for summer break to change your parenting schedule? 
During the approximately 12 weeks of summer vacation, you might need to make alternative arrangements for your kids. If your children are young, you might need to consider daycare, find a summer camp, or hire a summer nanny. Or you might have summer travel plans that require a little schedule shuffling. If you're currently doing a 2-2-3 pattern but you want to visit your parents in Hawaii for a week in July, then you'll need to make adjustments.  
Ultimately, you might need to change your routine for these few months and set a specific co-parenting summer schedule. Keep it simple by finding a plan that will work all summer long, called a summer parenting schedule. This is also called summer custody arrangements, but the term "custody" is losing steam. It kind of implies ownership, which doesn't sit right. We like the term "parenting time"—it sounds more like a relationship. 
 
How summer parenting schedules change for different ages 
If your child is a baby, a toddler, or a little kid too young for school, then summer break won't really change your lifestyle. But kids in preschool, kindergarten, and elementary grades will need some form of childcare for a few additional hours a day.  
But there's an upside for parents of younger students: Those kids won't need help with their homework for a few months. That really frees up some quality family time for activities that everyone enjoys.    
For junior high and high school, freeing up homework time can be significant. Even outside school hours, you might get to spend more time with your kids than you could during the school year. They also won't need transportation in the middle of the workday afternoon. And they'll probably get enough sleep, which is difficult during the school year (can we hope that will increase household cheer?).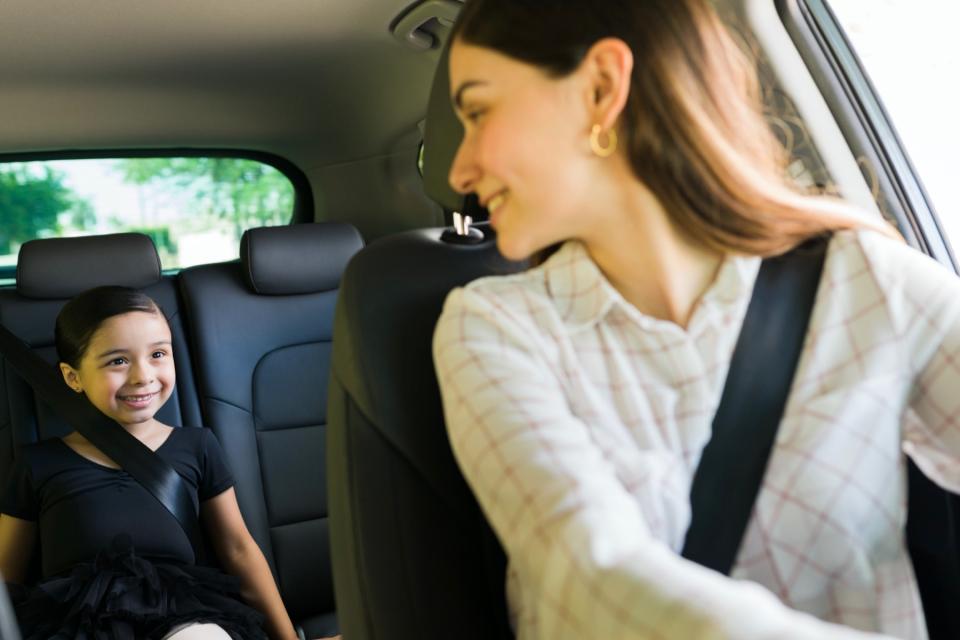 Common summer visitation schedule examples 
After evaluating your own calendar and bandwidth, the next step is settling on a summer parenting schedule (previously called a summer custody schedule). Here are the four most common summer schedules for divorced parents, separated parents, and co-parents who have never been married.  
2-2-3 schedule
With this pattern, your child will spend two days with you, two days with their other parent, and then a long weekend with you. Then it switches: two there, two here, then a long weekend with their other parent. Both you and your co-parent each get a long weekend every other weekend throughout the summer. 
Best of all, you and your co-parent each see the kids frequently, and the kids don't have to miss their other parent for very long. That's especially helpful with little ones who don't fully understand time, haven't developed patience yet, or need support as they adjust to being apart.  
This summer parenting schedule works well if you live close to your co-parent and your kids don't mind switching back and forth. As your children get older and their lives get more complex, they may want less frequent changeovers. 
Alternating weeks
The kids stay with you all this week, and they stay with your co-parent next week. Alternating solid weeks makes it really easy to keep track of the schedule, and it gives older kids a sense of consistency. Younger children may struggle if they have to go a long time without seeing their other parent, so a common twist on this schedule is one midweek overnight at the other parent's house. 
An alternate-weeks schedule means you get a nice big chunk of time with your child, connecting the week and the weekend. It also gives you plenty of wiggle room for summer travel. And it works great if you want your child to attend that week-long baseball camp, even though your co-parent is more of a basketball person. (Go Twins!) 
Every two weeks
This system allows even more stability and even fewer transitions, allowing the kids to fully settle in with each visit. You could take a longer vacation, put together a 2,000-piece puzzle, or watch all the Harry Potters plus all the Lord of the Rings movies (extended editions, of course).  
Mainly, you can just enjoy having your children stay with you for a longer period of time. Plus, there's even less driving involved, which is helpful if you don't live very close.  
 Although it can be wonderful to have your children stay with you for a longer time, being a single parent without getting a break can also be tricky. Especially at moments like bedtime, when you have to orchestrate a routine while also taking care of yourself and the house. "Simplifying the Bedtime Routine for Single Parents in 6 Steps" offers some suggestions for staying sane while taking care of younger children. 
The whole summer at one parent's home
In some scenarios, one parent has primary parenting responsibility throughout the school year, and the other parent lives out of state or simply far away. Weekend or midweek visits are tough to arrange. If that's your situation, then it might make sense for your child to spend the summer with the out-of-the-area parent.  
This summer co-parenting schedule allows that co-parent to enjoy the kids all summer long, and it makes sure the children are building strong bonds with both parents every year. 
Whatever pattern you choose, simply having a clearly defined plan for sharing parenting time will help your child feel secure, knowing they can rely on a consistent schedule.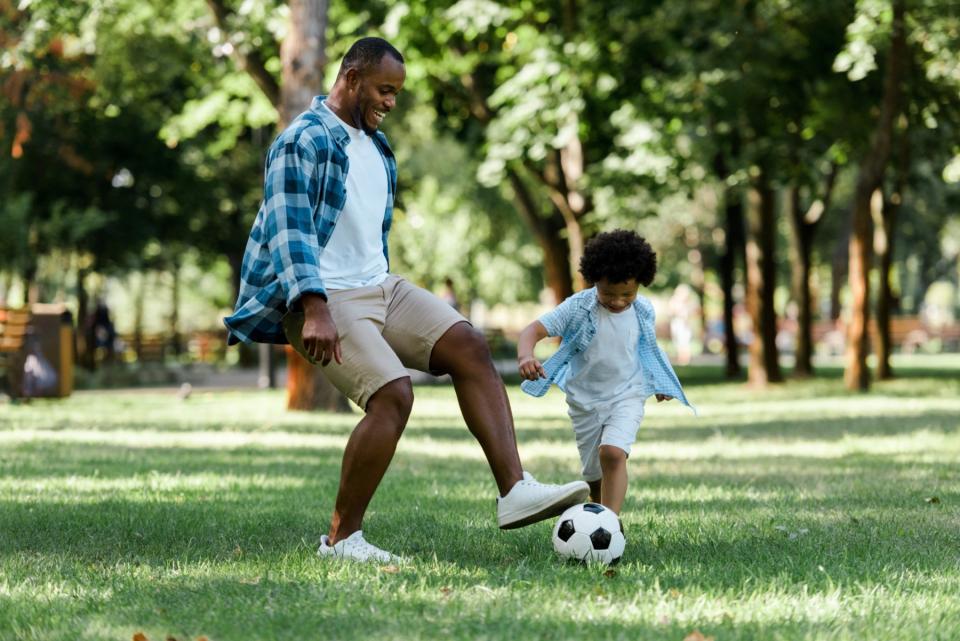 How to communicate about the summer parenting schedule 
Start by checking your existing parenting plan in case it already accounts for summer adjustments or explains how you can make changes. Then check in with your co-parent if you need to choose a new co-parenting summer schedule. Keep it polite, brief, and businesslike. 
If you run into major problems when setting a parenting plan for summer vacation, reach out to your attorney, parenting coordinator, or other family law professionals. 
If possible, communicate with your co-parent well before summer break begins, so that you are all on the same page before you get too far into planning. Planning in advance cuts down on frustration and hostility. But even though you'll have a clearly established plan, it's also important to stay flexible as you co-parent.  
When discussing the summer parenting schedule, definitely mention any travel plans—it's important for your co-parent to know when their children will be out of the area. It might also help to read "Traveling with Kids After Divorce." 
The kids will want to know what to expect, too. Depending on how old they are, you might want to get their input or at least hear their perspective before choosing a system. They might have summer plans you don't know about, and you can work those plans into the summer parenting schedule (aka the summer vacation custody agreement).  
 
Setting a summer co-parenting plan with OurFamilyWizard 
These summer visitation schedule examples (or summer custody examples) can guide you and your co-parent as you select the best parenting plan for summer vacation. This discussion could be easier if you communicate through OurFamilyWizard, the leading app for more peaceful co-parenting. Our tools reduce conflict by empowering amicable communication—so your kids can have two healthy homes.  
OurFamilyWizard's shared parenting Calendar easily accommodates 2-2-3, alternate-weeks, two-weeks, and all-summer schedules. You can even create a separate calendar for summer break without touching your regular school-year calendar. If you need to discuss the schedule, you can communicate through the Messages feature, which stores all messages permanently (so there's no room for confusion).
Try OurFamilyWizard today and create a summer parenting schedule that will help your kids enjoy their best summer break yet.