Six Ways Divorce Impacts Your Teen's College Financial Aid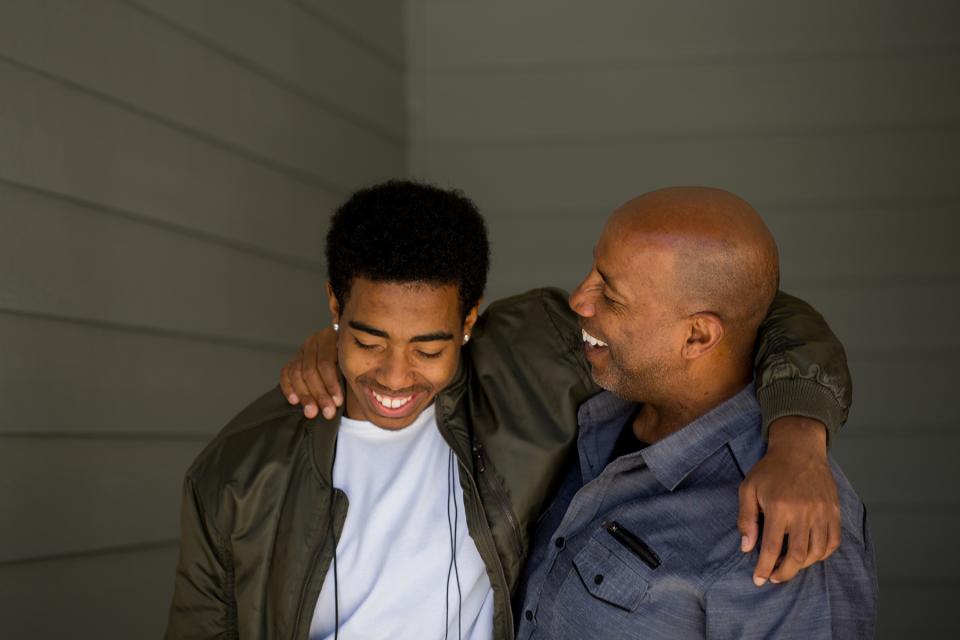 When a couple files for divorce, they've probably considered its effect on their children. Most changes—emotional, physical, and financial—can be anticipated and, therefore, prepared for. Some, however, may pop-up in seemingly random places. For example, a divorce absolutely can affect your college-bound teen's eligibility for financial aid. Whether your split works in your child's favor or not depends on several factors, such as the school your child chooses, the type of financial aid forms the school requires, and, in some cases, home equity. The following is a breakdown of six ways that your divorce could affect your teen's college funding. 
1. Your ex is not required to contribute
It's a hard pill to swallow, but, in most cases, the noncustodial parent can't be legally forced to pay for college. Under most state laws, child support is only required until the child is 18 or out of high school. Because of this, it is critical to negotiate the college costs when hammering out the accompanying parenting plan. "In higher-income divorces, arrangements are usually made for the higher income-earning spouse to either pay the full tuition for four years or to provide a specific amount or percentage toward college expenses for the child," says Kemie King, family law attorney with King Lindsey PA in Fort Lauderdale. "If such an agreement is made, it is enforceable and the parties can't later back out because they changed their mind."
2. The custodial parent can make or break financial aid eligibility
"Most states have successfully implemented 50/50 parenting guidelines which, if followed, can result in the loss of significant financial aid dollars," says Rosemary Frank, a registered investment adviser in Brentwood, TN. The Free Application for Federal Student Aid (FAFSA) is a document required of all students seeking federal or state financial aid. Frank explains, "FAFSA requires the income of the parent with whom the student spends more time. If that is a tie, as in 50 percent of the time with each, then information for the parent having the highest income will be required." If you are the parent who has primary custody, be sure to understand the FAFSA guidelines thoroughly prior to applying for college so that you can use them to your advantage. 
3. Make sure each child's needs are addressed separately
"Assets that are agreed to be used to pay for college should be segregated into custodial accounts for each child separately," says Steven Sirot and David Slater, co-founders of the College Benefits Research Group (CBRG), a college planning organization that helps teens find the right "fit" for their needs. They also stress that the divorce agreement should clearly explain who is paying, how much is specifically being paid, and which types of schools are being considered-- all for each child individually. Such specificity prevents costly conflict in the future. It also ensures that the funds will be used appropriately and as agreed upon. Finally, it avoids a situation where one child's assets are counted in their sibling's financial aid eligibility.
4. A pre-paid college plan might be an option
If you're divorcing while your children are still very young, you may not be thinking of college, but you should be. In the form of pre-paid college plans, there is a way for both parties to agree to help pay future college costs – regardless of income levels. "Even though there is no obligation to pay college expenses, once the parties agree they have to follow through," says King. In amicable divorces, where parents have equal access to the child, both parents are generally willing to contribute toward college expenses. "In cases where there was tension and one party had issues with their time sharing or building a relationship with the child, that party tends not to contribute at all," says King.
5. Remarrying after divorce can blow up financial aid eligibility
"If the custodial parent gets remarried, the new spouse's financial information is then considered, which could have devastating effects on the family's financial aid eligibility," says Sirot. Even though the custodial parent's information matters most, Slater points out that over one-third of all colleges request additional financial aid forms that provide the non-custodial parent's financial information. Sirot also explains that if both parents get remarried, it is possible that the assets and earnings of both parents plus that of their new spouses could be applicable towards paying for a child's college tuition.
6. Sometimes, you have to give in order to get
While most states take the position that the court loses jurisdiction over children when they turn 18, a minority of states do allow parents to petition or negotiate for their ex to help pay for college, according to Christian Denmon, founding partner and lead Tampa divorce lawyer at Denmon Pearlman in Tampa Bay. "Provide something of value in exchange for the payment of college costs," he advises.
If college costs are actually on the table and up for negotiation, it is typically because one parent fears that the other parent won't be willing to pitch in. "A wife may be nervous that the husband will not pay the son's college tuition costs because she feels the husband is 'cheap.' If the husband is indeed cheap, he will likely want financial considerations in exchange for agreeing to pay tuition," says Denmon. "The wife may be willing to take a discount on her alimony award or the length of alimony in exchange."
Alternatively, a parent may be willing to negotiate the family home. FAFSA does not ask about home ownership, so if you ended up house-rich and cash-poor in your divorce, you could be in luck with most state and private schools. There are some schools, however (think prestigious and ivy-covered), that may have great interest in the value of your home. School choice does matter when it comes to financial aid.
If you and your child are in serious need of help paying for college, especially because the other parent is unwilling, then it's a good idea to put faith in schools that dispense need-based financial aid. Exploring merit-based scholarships can also be opportune, though, be aware that they may not be as dependable.
Author's Bio:
Elizabeth Weiss is a freelance writer and web content developer. Her work has appeared in Forbes, Reader's Digest, Playboy, Marie Claire, and other print and online publications. Elizabeth also writes about legal issues in everyday life on the Avvo Stories blog. Avvo is a legal marketplace that offers quick, personalized, and flat-rate services, such as filing for divorce online. 
NOTE: Many state and federal laws use terms like 'custody' when referring to arrangements regarding parenting time and decision-making for a child. While this has been the case for many years, these are not the only terms currently used to refer to these topics.
Today, many family law practitioners and even laws within certain states use terms such as 'parenting arrangements' or 'parenting responsibility,' among others, when referring to matters surrounding legal and physical child custody. You will find these terms as well as custody used on the OurFamilyWizard website.