Preventing Child Support Pitfalls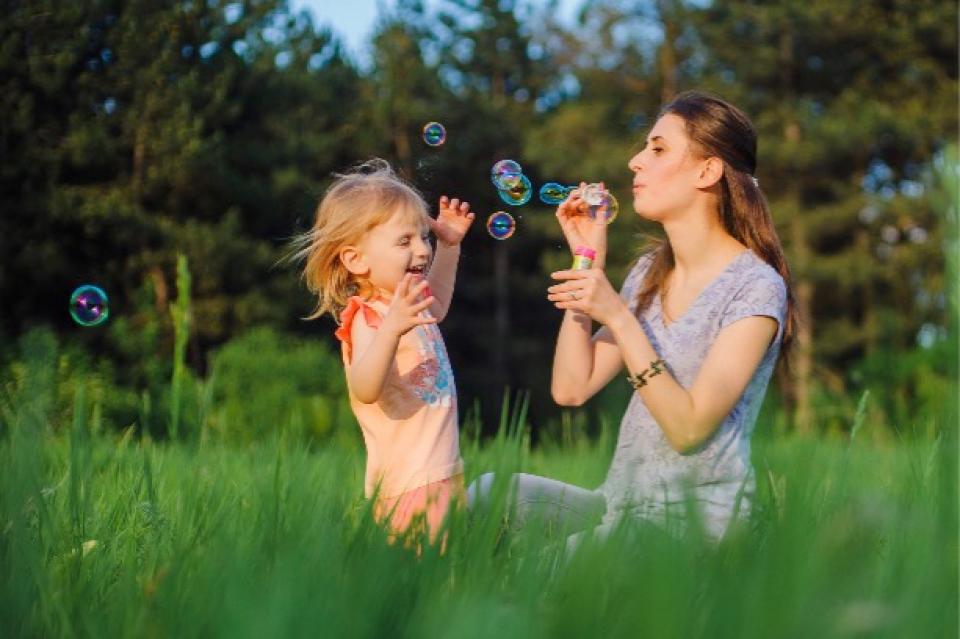 Child support payments and other money matters are important issues for parents to work out during a divorce or separation. Often with the help of their attorneys and other professionals, parents will come to some decision on how existing funds are to be divided and how the costs related to raising the children will be split. When made regularly and spent appropriately, child support payments can positively impact the well-being of the children they are being paid for. While this is true, there are pitfalls related to child support payment that you may find yourself running into if you are not careful. Making modifications to payments, not paying on time or confirm payments, and using inconvenient methods to make payments are all things that could create issues with your child support agreement. Here are some things to consider that can help you in preventing child support pitfalls.
Make Modifications Carefully
In most states across the United States, parents are able to request modifications to be made to child support payments. The need for a modification may arise for a number of reasons. A change in the needs of a child, a new job, or a financial emergency are just a few reasons for why a child support modification may be called for. When you need to make a modification to your child support payments, there are some things you should avoid doing, as they may work against your favor in the end. Making casual, verbal agreements about a child support modification might be a good way to at least communicate with your co-parent about your thoughts on this, but simply a verbal agreement is not enough. Same goes for written correspondence about your modification. You may have sent an email or text message agreeing on the change, but this alone will not be enough to back up your modification officially. Finally, simply moving forward with a change in your child support payments without communicating it to your co-parent or anyone else at all certainly will not work in your favor. Going ahead with child support modifications in any of these ways will put you in a pitfall that could have been avoided if you went about making your modification appropriately. 
To properly make modifications to child support, start by doing some research about the laws surrounding this in your state. Each state has different laws surrounding child custody and child support matters, so having some idea of what can be done and what to expect during the process will be helpful. Also, talk to your co-parent about why you're wanting to make this change. If you are able to come to an agreement on this between each other, the process of officially making the modification may be easier overall. As part of making the modification, maintain documentation that supports your change in circumstances or ability to pay. Having the right documentation to support your argument will likely be very important as you make your case for the modification. Finally, you will need to file the appropriate papers to make your modification request with the court. If you are working with an attorney, they should be able to help you to file the appropriate papers with the court and work with you as you navigate the legal process of making your modification. In the end, the court will make a decision in regards to your proposed modification. 
Execute and Document Payments On Time
In most cases, child support payments are to be made by a specific date on a regular schedule. This helps the recipient of these payments to have the funds needed to maintain the financial standing and well-being of the children for whom the payments are made for. When payments do not come regularly, the kids in turn are at risk of suffering in some ways. On top of this, if there is a huge amount of unpaid child support that has accumulated due to payments not being made on time, the pitfalls involved with this could be much more severe for the payor. While not executing child support payments on time creates a pitfall, so can not documenting or confirming payments. As the one making the payments, lacking a record of having made payments or confirming that they were indeed received can also come back to haunt you if the other parent is claiming that they did not receive a payment. For these reasons, making payments on time and documenting them appropriately is very important.
To ensure that you can execute your child support payments on time, keep track of your overall financial standing. Prioritize these payments as you would your other living expenses because they really are that important. Make sure that you include child support payments within your regular budget, even if they are garnished off your regular paycheck. If you make these payments through other means, be sure to get the funds sent by their due date. Having some system to help you schedule and send these payments regularly is a smart way to make sure that you don't miss them. Once made, make sure you keep a register of dates that you initiated payments and the dates that they were received by your co-parent. This will help to back up any questions that you or your co-parent may have regarding the status of any payment in particular. If you make child support payments using the OurFamilyWizard Expense Log, you can schedule regular payments to be sent and document using OFWpay. This will help to ensure that they are being sent to the right person at the right time and that each step of every payment is being appropriately documented. 
Use the Right Payment Method
The way in which you make your child support payments will factor into how easy it is to make or to receive these funds. As part of your child support order that lays out all of the guidelines that must be followed in regards to these payments, the method by which you make the payments might already be laid spelled out for you. Again, each state has different laws surrounding child custody and child support payments, so your law's states could play a role in determining how you'll make your payments. Some may make their payments via income withholding, which simply deducts the payment amount from your regular paycheck that you receive from work. This will take care of executing the payments for you on a regular basis. Others may make their payments using other means such as by check or money order, or the may use an online tool to make the payment. 
The most convenient way to make child support payments is via a means that takes care of executing the payment for you on a regular basis, eliminating your need to remember to initiate it every time. Income withholding and online payment tools can do this for you. Making your payment each month by mailing a check or money order can be troublesome, especially if you happen to forget to send it on time. This leads you to another child support pitfall that could be prevented if you change your payment method. Evaluate your options for payment methods, and talk to your co-parent about which way works best for your family. As mentioned earlier, the OurFamilyWizard Expense Log provides parents with tools to allow regular payments to be sent and received on a recurring schedule. Moreover, both parents are able to access the same register of expenses and payment history so that no one is left out of the loop. Being able to maintain a shared record of this information will help to eliminate confusion over the status of any payment, and in turn, this will help to reduce conflict over money.
When parents are careful to prevent child support pitfalls, the whole family benefits in the end. Avoiding these will include making modifications appropriately, regularly executing and documenting these payments, and using a proper method to make these payments. If you find yourself having doubts or questions in regards to your child support, don't hesitate to seek legal guidance from your attorney. They will be there to lead you in the appropriate direction to help you prevent running into issues.
NOTE: Many state and federal laws use terms like 'custody' when referring to arrangements regarding parenting time and decision-making for a child. While this has been the case for many years, these are not the only terms currently used to refer to these topics.
Today, many family law practitioners and even laws within certain states use terms such as 'parenting arrangements' or 'parenting responsibility,' among others, when referring to matters surrounding legal and physical child custody. You will find these terms as well as custody used on the OurFamilyWizard website.