Co-Parenting During a Crisis: An Opportunity to Work Together for Your Children's Well-Being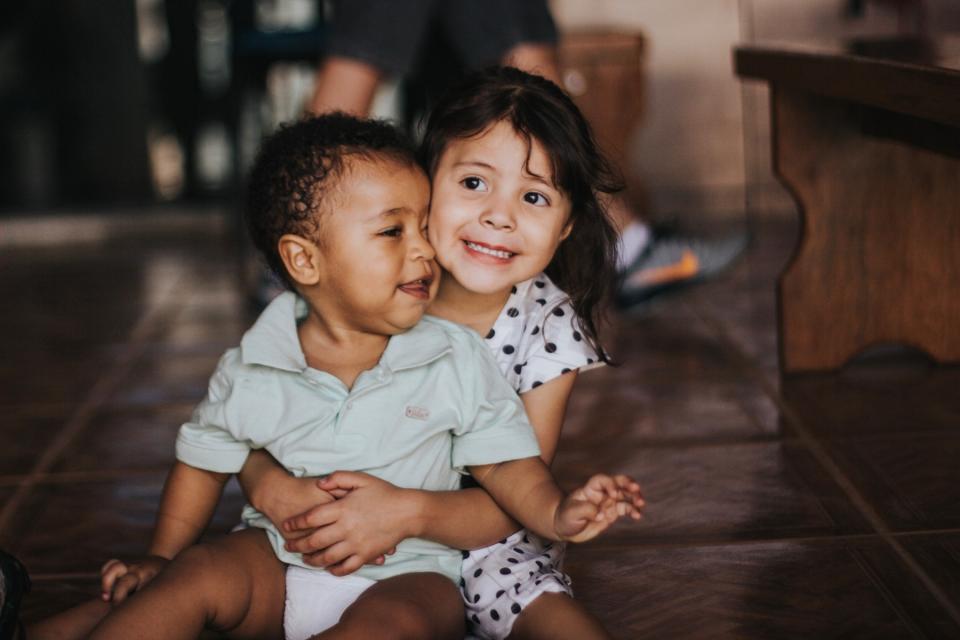 A Healthy Coparenting Relationship is Vital to your Children's Physical and Emotional Well-Being
There's a saying that crisis brings danger and opportunity. The COVID-19 pandemic is endangering lives around the world. Parents who have had relatively effective co-parenting relationships before the COVID-19 pandemic may see an opportunity to unite and support each other and their children even more than they have before. After all, as one of my colleagues says, the true wealth of the family is the children. So, why shouldn't they do their best to preserve that wealth and ensure their children's well-being?
For co-parents who have strained relationships, this time of crisis can exacerbate the contentious dynamics present in their co-parenting relationships. Research indicates that the higher the tension is between co-parents, the more at risk their children are for irritability, sadness, excessive worry, anxiety, depression, acting-out behaviors, a decline in school performance, difficulty concentrating, headaches, body pain, difficulty sleeping, loss of appetite or overeating, and regression in their behaviors, for example, bedwetting and nightmares.
This crisis is an opportunity for all co-parents to focus on the number one priority: the safety and protection of their children's physical and emotional well-being.
What Coparents Can Do to Minimize Stress and Improve Coping Skills
The COVID-19 pandemic can amplify the fear and worry for co-parents and children experiencing separation, divorce, and child custody disputes. They are now living in an uncharted landscape, and they can become overwhelmed by this unprecedented stress.
In this new environment, both co-parents are likely stressed. Remember that you and your children's other parent will always be co-parents. A crisis such as this pandemic is a time when effective communication between co-parents is essential. If your co-parenting relationship has been a tense one, this is a time to put aside your animosity and remember that each of you will always be your child's other parent. Become more cooperative and flexible, not less.
Research has consistently indicated that the higher the level of conflict between children's co-parents, the more likely the children are negatively affected. Healthy co-parenting relationships are vital to children's well-being. Work to ensure your children's physical and emotional health.
Manage your own stress so you can model stress management and coping techniques for your children. This is similar to the instructions flight attendants give parents to first put the oxygen mask on themselves and then on their children. There are many excellent apps for yoga and meditation for adults and children. You can use the children's apps with your children to help them learn the importance of managing their stress, worry, fear, and sadness. Many co-parents tell me that they use the children's apps for themselves too!
Contact a mental health professional if you have mental health conditions such as depression, anxiety, post-traumatic stress. Many of these professionals are conducting sessions via telehealth platforms, such as videoconferencing and phone sessions.
Ensure that neither you nor others discuss emotionally charged topics such as financial difficulties, your own fears about job loss, the pandemic, grandparents' susceptibility to the virus, etc., in front of or within earshot of your children. Children are curious and often sneak to hear adult conversations.
Be mindful of the stress that 24/7 adult media coverage about the virus can create in children. Monitor their news feeds and social media on their devices. Children and teenagers do not have the emotional maturity, tools, and skills to manage the deluge of negativity that often flows from the media.
Be Flexible and Work Together
Several years ago, I read a similar story in the book Beyond Reason: Using Emotions As You Negotiate. I was inspired to write the below to illustrate how co-parents can cooperate and create successful co-parenting relationships that will benefit their children.
Two co-parents were attending a co-parenting class. There were ten pairs of co-parents in the class. The facilitator instructed each pair of co-parents to sit together, facing each other, with their right elbows on the table. "Grasp your partner's right hand with your own right hand and don't let go. Each co-parent will get one point every time the back of your co-parent's right-hand touches the table. The goal for each co-parent is to get as many points for himself as possible during the exercise. Keep your eyes closed and be completely indifferent to how many points your other co-parent gets. You will have one minute for this exercise. Ready, set, go!"
For one minute, nine co-parent pairs struggled as each co-parent tried to physically force the back of the other's right hand down to the table. The tenth co-parent pair was the lone exception. One co-parent immediately remembered the goal was to get as many points for herself as possible. Following the facilitator's directions, she kept her eyes closed and became indifferent to how many points her co-parent got. Instead of trying to push her co-parent's hand down to the table, she surprised him by immediately pulling his hand down to the table and giving him an easy point as the back of her hand touched the table. She then quickly pushed his hand to the table, taking an easy point for herself. Her co-parent immediately caught on. Keeping their eyes closed and their right elbows on the table, they swung their clasped hands back and forth as many times as they could.
When the exercise concluded, each pair of co-parents reported to the group how many points each had earned. No one had more than two points, except for the co-parent pair who had cooperated. They had each earned more than ten points.
Despite the directions to the co-parents that they were partners and that they were to be indifferent to how many points their other co-parent got, the other nine co-parent pairs assumed that they were adversaries. This assumption prevented them from earning as many points as they could have earned.
Which co-parenting pair in the above story do you want to be for your children and extended family? What is the legacy you want to leave them about this time in their lives? What do you want to role model for them about how you resolve conflict?
One Day This Pandemic Will Be Behind Us
The danger that the COVID-19 virus brings is undeniable. The opportunity that it offers is that co-parents can join together for their children's benefit and create co-parenting relationships that are more cooperative than they were before the pandemic.  
Author's Bio:
Carol Hughes is a Licensed Marriage and Family Therapist and family-focused divorce professional in private practice in Laguna Hills, California. For over 30 years, as a therapist, co-parenting and child specialist, divorce coach, and mediator, she has assisted families experiencing separation and divorce. Carol has served on the Boards of Directors of Collaborative Practice California and Collaborative Divorce Solutions of Orange County. She is the co-author of Home Will Never Be the Same Again: A Guide for Adult Children of Gray Divorce, published by Rowman and Littlefield Publishers and available on Amazon or directly from the publisher.