Breaking Down Myths About OurFamilyWizard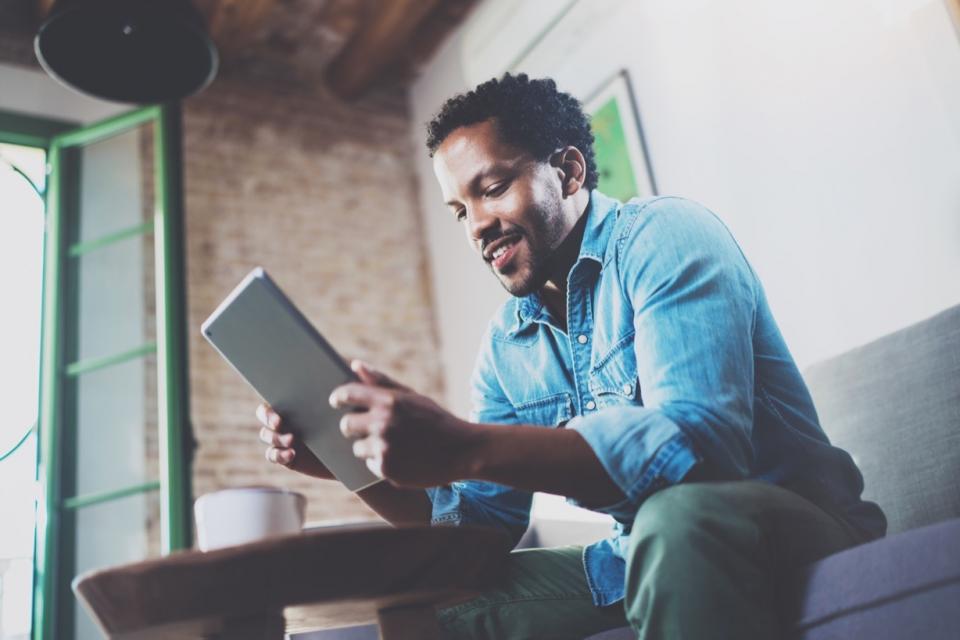 It's not always simple deciding how to communicate after a painful separation or divorce. While many may prefer to disconnect with their former spouse or partner, those who have children together must often keep coordinating things for their kids like pick-ups and drop-offs, school supply purchases, diets, and so much more. While some parents may turn right to email or texting, the spectrum of communication methods that are adequate for co-parenting communication is much broader than that.
Since 2001, OurFamilyWizard has been helping co-parents communicate and share important family information. Even as OFW has been offering its toolset for families and practitioners for many years, some questions may come to those who aren't familiar with just how these tools work and how they can reduce conflict in co-parenting. Let's clear up some misconceptions and break down myths about OurFamilyWizard.
Using the tools on OurFamilyWizard can help you change the way you message your co-parent
OFW is built with various tools and templates that facilitate information sharing between co-parents while keeping it just to the relevant details. Beyond the Message Board, parents have access to other section including a shared parenting time calendar, expense and payments register, information bank, file sharing, and a journal. Each section provides a space for parents to share specific kinds of details, helping to keep information and requests organized.
For example, the OFW Calendar helps parents handle matters like parenting time modifications in a straightforward manner. Using the patented Trade/Swap tool, parents can request one-time adjustments to the parenting schedule. Instead of simply requesting time, a parent can propose a trade in time to the other parent. This gives parents the opportunity to negotiate and reach agreements that are favorable for both of them while avoiding distracting conversations on totally unrelated topics, which is a common concern when free-form messaging.
Web and mobile access to the complete suite of OFW tools allows parents access and share information from nearly anywhere. This makes it easier to handle various matters in real time without stopping to write a long-winded email or texts. If one parent is finishing up an appointment with their child and their co-parent is responsible for paying for a portion of that appointment fee, the parent may upload a request for reimbursement directly to the OFW Expense Log. They can even take a photo of the receipt for the appointment fee to upload with the request. The co-parent can immediately access the request and transfer funds via OFWpay™ for their portion.
With a toolset that does more than just messaging, OFW can help you break the cycle of sending requests via email with less stress about receiving a long-winded response back or an unclear answer.
Messages on OurFamilyWizard are different from free email or instant messaging
While the other tools on OFW help you communicate without messaging, sometimes a conversation must be had. For those instances, parents can turn to OFW's secure internal message board.
A common myth about OurFamilyWizard is that its messaging tools offer you the same benefits as do free services like traditional email, instant messaging, and other free messaging platforms. In reality, the OFW Message Board has much more functionality than messaging tools that only perform one task.
The OFW Message Board is fully integrated with the entire suite of OFW tools. This means that every time your co-parent creates new entries or responds to requests, you are notified about it within the Message Board. These alerts via messages supplement any other alerts you receive via email, text or pushed to your smartphone via the OFW mobile app.
The messages you send or receive in the OFW Message Board are time-stamped with when it is sent and when your co-parent first views it. Like with other features, you can quickly create printable reports of just one or multiple messages.
Also unique to the OFW Message Board is ToneMeter™, an add-on feature that acts as your "emotional spellcheck." ToneMeter™ will analyze the content of a new message you are composing and flag any emotionally-charged phases. It'll give you some insight into how the recipient will feel when they read the phrases in question, and you'll have a chance to edit your tone before sending your message.
OurFamilyWizard is easy to learn and use every day
Learning any new system can feel intimidating if you don't know where to turn for support. Many free online tools offer limited support by way of FAQ pages or email forms. While these systems can help guide you to some answers, it's not the same as receiving personalized one-on-one support.
OurFamilyWizard's customer support team is available seven days a week by phone and by email. These representatives are well-versed in OFW's various features and can walk you through how to use various features step by step. If you call, you'll speak to a live person. If you email, you'll receive a response from a real person. No auto-responses to your questions, just actual support from experts of the OFW toolset.
Moreover, it's simple to keep your information on OFW with you wherever you are and use it every day. With mobile apps for iOS and Android, you can view entries created through the OurFamilyWizard website whenever you need to with ease. This helps you keep up-to-date details like your child's clothing sizes, school schedules, and more with you at all times.
You'll never run into hidden fees
Some services are advertised as free and offer limited capabilities to you at no cost, but you may find that costs are waiting for you to encounter if you ask just a little more of the service. Fees for printing your activity, accessing new tools, or even getting to your own information can be a real pain and create unnecessary stress.
On OFW, you'll never run into surprise costs. Your OFW subscription gives you access to the entire suite of tools. Package subscriptions come with ToneMeter™ and additional file storage space, which are additional features that basic subscribers can add to their accounts any time. With a subscription, you'll never worry about extra fees for printing messages at home or accessing your files. OFW also offers a straightforward 30-day money-back guarantee on subscriptions. If you need to cancel, you can contact customer support to request a full refund within the first 30 days of activating your subscription.
Since 2001, OurFamilyWizard has been dedicated to providing co-parents and their practitioners with the best tools for communication with less conflict or confusion. Now that you know a bit more about how the OFW toolset works, why not try it out for yourself? Click here to sign up and see how these tools can help your family keep moving forward.