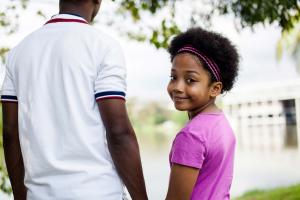 Family Court Services on OurFamilyWizard
Family Court Services on OurFamilyWizard
Family Court Services (FCS) provide myriad programs that support families going through one of the toughest transitions of their lives. Whether through a custody evaluation, mediation, or parenting coordination, FCS play a pivotal role in how many families adjust to co-parenting after divorce.
Yet with the number of cases coming through their doors, the resources of FCS departments are often under serious strain, and FCS staff must still make clear assessments and recommendations with limited time.
OurFamilyWizard is a co-parenting communication and case management platform that can ease the stress on FCS resources. For parents, OurFamilyWizard offers tools and features to organize their co-parenting and prevent miscommunication. For FCS, OurFamilyWizard provides transparent access to family communication and activity for simpler assessments and recommendations.
Supporting the work of Family Court Services staff
Thorough assessments and effective recommendations are simpler to achieve when FCS staff are working with complete information. If parents are using OurFamilyWizard, co-parenting communication is contained to a single platform, and FCS staff can use their free OurFamilyWizard practitioner accounts to gain access to complete histories of family activity. This professional access grants FCS staff the ability to review messages, scheduling histories, expense activity, sign-in histories, and more.
When an FCS staff member has professional access to both parents in a family, they are also able to actively help with documenting parenting schedules, creating expense categories that match the percentages required by their parenting agreement or court order, uploading important documents, and more.
Lasting results for high-conflict divorce cases
It can be tough for parents to transition from high-conflict divorce proceedings to conflict-free co-parenting communication. To aid in that transition and set co-parents up for long-term success, OurFamilyWizard has developed different tools and features that provide much-needed structure to common co-parenting conversations, such as parenting time swaps, expense reimbursement requests, and holiday scheduling.
Phone calls, texting, and emails may be go-to tools for day-to-day communication, but they lack the structure and documentation necessary for preventing common sources of co-parenting conflict that can contribute to repeat visits to court. Co-parents need crystal-clear records of when information was shared, updated, and responded to in order to prevent "he said/she said" arguments that are a detriment to long-term communication.
Child-centered solutions
When working with families going through a divorce, FCS recommendations are always made with the best interests of the children in mind. As part of a family's parenting plan, not only does OurFamilyWizard aid in positive communication, it also protects children from conflict and the stress of being made to play the role of go-between for parents.
Shielding children from co-parenting conflict
Phone calls, text notifications, and other common facets of routine communication are at odds with protecting children from conflict between their parents. When children overhear heated conversations or catch a glimpse of a text message notification while using a parent's phone, they're at risk of being exposed to details that are better left between adults.
Anticipating that children often use their parents' mobile devices, OurFamilyWizard carefully tailors the content of all notifications that parents receive about activity on OurFamilyWizard. While parents can opt to be notified of any and all activity, specific details and content are never visible in notifications. OurFamilyWizard is also password protected and logs parents out after short periods of inactivity, ensuring children never accidentally access co-parenting communication.
Custody evaluators, parenting coordinators, mediators, and other Family Court Services staff can greatly benefit from the tools and access provided by a free OurFamilyWizard practitioner account. Whether it's helping parents document their new shared parenting schedule or trying to determine the best way past co-parenting disputes, OurFamilyWizard can be an integral part of any FCS department's toolset.