Connecting to clients already on OFW
If clients are already active on OFW, you can send them a professional access request to get connected. 
In this tutorial: 
---
Sending an access request
From My Cases, click the Add Client button.
At the top of the Add Client form, select Link to Existing Family. Do not create new families for clients who already have OurFamilyWizard accounts. 
Enter the names of both parents and provide an email address for at least one of them. 
For each parent, choose if you want to have professional access to their account using the radio buttons above their names. 
Click Continue. Review the information you have provided for the access request and click Send Link Requests once ready. 
Clients will receive a message in their OFW account alerting them to your access request. 
Connecting to the other parent in a family

Once you have sent a request or have connected to one parent in a family, connecting with their co-parent is simple if you need to do so at a later time. 
Find the family in My Cases.
Click Request Access under the name of the other parent in the family. 
The parent will be immediately notified that you have requested access to their account. 
Withdrawing an access request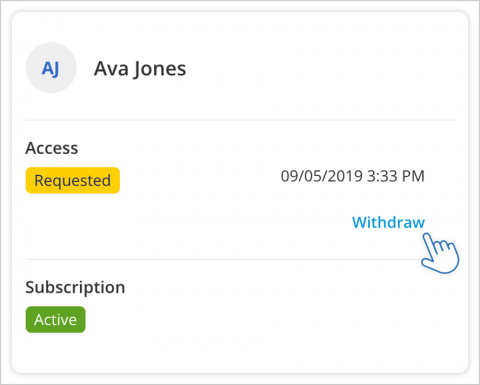 Access requests that are still pending in a parent's account can be withdrawn if necessary. To do so, 
Find the family in My Cases. 
Click Withdraw under the name of the parent.