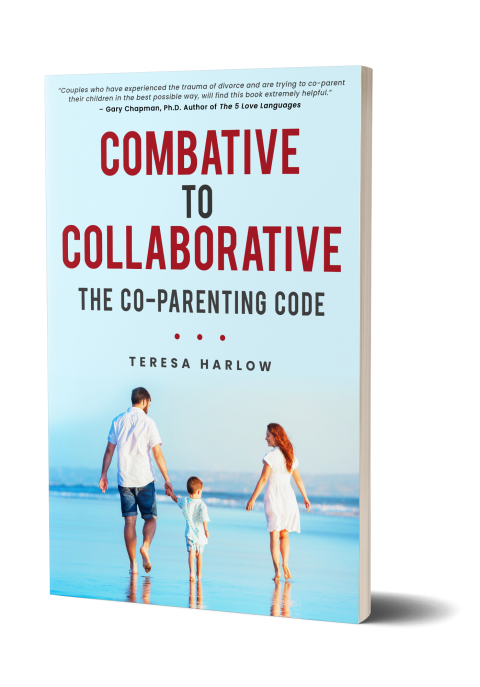 Combative to Collaborative: The Co-parenting Code
Co-parenting doesn't have to be hard or mean sacrificing either your family or your own happiness. It's simply a matter of focus and choices. Combative to Collaborative: The Co-parenting Code channels parents' attention to what they really want…to be good parents. Move from anger, hurt, and loss to consideration, kindness, and cooperation.
Discover how to:
Diffuse a co-parent's snarky behavior and avoid triggering their hostility

Recognize your own combative behaviors and stop exhibiting them

Plan for co-parenting collaboration and success

Correct course when a relationship goes astray – even after many years of conflict!
"This book is a true breakthrough for co-parents struggling to positively interact or who want to get it right from the beginning. I highly recommend it!" –Jack Canfield, coauthor of Chicken Soup for the Soul
"Couples who have experienced the trauma of divorce and are trying to co-parent their children in the best possible way, will find this book extremely helpful." - Gary Chapman, Ph.D. author of The 5 Love Languages
The book, divided into three stages - Uncoupling, Life Goes On, and Correcting Course - provides a roadmap for parents throughout the co-parenting journey. Co-parents everywhere are halting combative behaviors to find parenting success withCombative to Collaborative: The Co-parenting Code!
A great companion to parent coaching and mediation efforts. Book gifting service and bulk book discounts are available. Contact info@prometheanpublishing.com to find out more.