How Leah Tracked the Truth in Her Co-Parenting Journey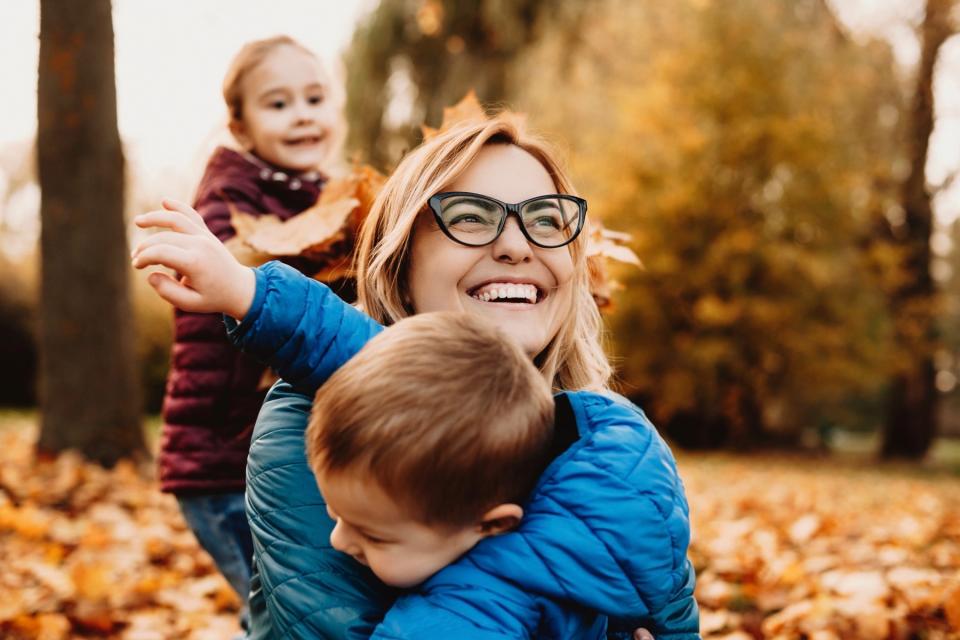 We've changed the names of the parents and children mentioned in this story to protect their privacy.
 
The problem: After the divorce, they had different views of the truth  

The divorce was unexpected. When Leah came home from work, she noticed a note on the counter. "It's over."  
The kids were very small—only 5 and 3 years old—and Leah wasn't sure how to navigate the divorce. She was glad it put an end to the physical and emotional abuse she had suffered. But co-parenting was a new and complicated challenge.   
Communication was fluid and cordial at first, but it quickly became contentious and confusing.  Leah and her former husband often disagreed about the schedule and finances. Their views of the truth rarely aligned. There were constant disagreements over who said what, when.  
Leah began to feel anxious frequently, something she had never struggled with before.  
  
The history: The tension in their relationship grew slowly, then escalated quickly  

Leah had married young, at 22, to her college sweetheart. Halfway into their 10-year marriage, they had their first child, Bella. Two years later, Anthony was born.   
Leah's marriage became less romantic and more pragmatic after they had kids. They drifted apart. A week before Bella was to start kindergarten, Leah found the note. She didn't believe it was true until she discovered that all the things on her husband's side of the closet were gone.    
The divorce was quick and simple—it started in September and was finalized the following February. But their co-parenting journey was just beginning, and it grew increasingly difficult. They continued to disagree, and she often felt powerless to prove what had really happened.    
"The divorce was quick and simple… But their co-parenting journey was just beginning, and it grew increasingly difficult."
The discovery: Leah found a co-parenting app that calms anxiety—and requires less work  

They started working with a parenting coordinator, who gave Leah a brochure about OurFamilyWizard.   
Leah worried that it would be just one more thing to deal with. But the more she read about the app, the more she realized it offered just what she needed.     
With a career in education, Leah already knew the value of detailed documentation. And after feeling manipulated by her co-parent, she was excited to find a solution that would clearly, thoroughly, and permanently document every interaction.   
Their final divorce decree ordered them to use OurFamilyWizard. Leah called it a godsend.  
"OurFamilyWizard has really eased my anxiety," Leah explains, "because everything is documented. You can still argue it, but it's right there. It's timestamped, and no one can manipulate it or twist it. It's on there and it doesn't go away."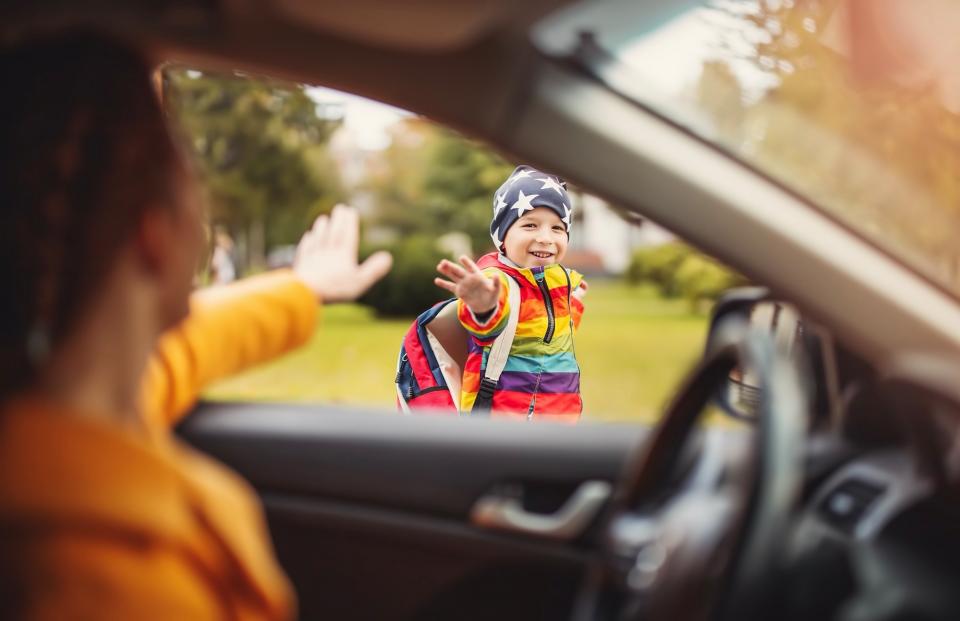 The solution: Now there's a clear track record—leading to calmer emotions and smoother litigation  

Over the next 10 years, Leah continued to deal with co-parenting litigation. Although it was emotionally exhausting, she found that OurFamilyWizard made it easier.   
With features like timestamps on messages, "It takes the fight out of it," she says. "It's black and white: viewed or not viewed, reimbursed or not reimbursed.  
"Taking out the emotion is huge," she adds. "It's strictly business and it's what's best for the kids. That's been really beneficial, especially during the times when we feel like we can't co-parent."  
Once Leah felt less frustrated, her former husband had less conflict to face. With her matter-of-fact communication instead of continued arguments, overall friction decreased for both of them.  
Even when trouble did arise, it was easier to quiet the storm. Leah views OurFamilyWizard as a truth-keeper for herself and the kids. For example, her former husband tried to change the schedule, and he would give the kids wrong information about upcoming plans. But because OurFamilyWizard documents everything, Leah could rely on the history of their interactions. She used that history to maintain the schedule they had agreed on.  
  
The bump in the road: Facing pranks and accusations, Leah used documentation to reveal the truth  

OurFamilyWizard supports third-party accounts for anyone involved in childcare—like grandparents, nannies, and bonus parents. But at one point, Leah's former husband started creating joke third-party accounts. One for the sitting president. Another for a TV celebrity. Even Madonna showed up. Then he'd delete them.    
Even though he would delete those fake accounts, Leah knew they were documented somewhere. She discovered that the accounts showed under My Account, where all user records are visible to both parents. Leah quickly generated a PDF report and handed it over to her attorney.     
Overall, Leah saved a significant amount on legal fees. Sometimes, she would tell herself, "Ok, I'm going to wait, show a pattern of behavior—and then hand over my documentation to my lawyer, which saves a lot of time and money."  
Leah's co-parent filed multiple contempt petitions against her. Every time, the OurFamilyWizard documentation showed the truth: that she was never in contempt.  
 "Taking out the emotion is huge. It's strictly business and it's what's best for the kids." 
10 years later: OurFamilyWizard is still making life easier for Leah and her family  

Ten years later, Leah is still using OurFamilyWizard—she and her former husband have to check it twice a week. "It has really helped me in ten years to take my anxiety and channel it better. Like, 'No, I put it on OurFamilyWizard, and the Wizard has it, and it's locked.'"   
The Calendar is Leah's favorite feature, because she's a planner—she runs on structure, and so do her kids. OurFamilyWizard provided organization, clarity, and certainty as the kids grew up.  
The messaging feature is just as important. Leah is glad to have this method of communication that protects her children, now teens, from viewing or hearing any conflict.   
"Adults can take any kind of communication and deal with it," Leah explains. "But it's the kids who are always affected."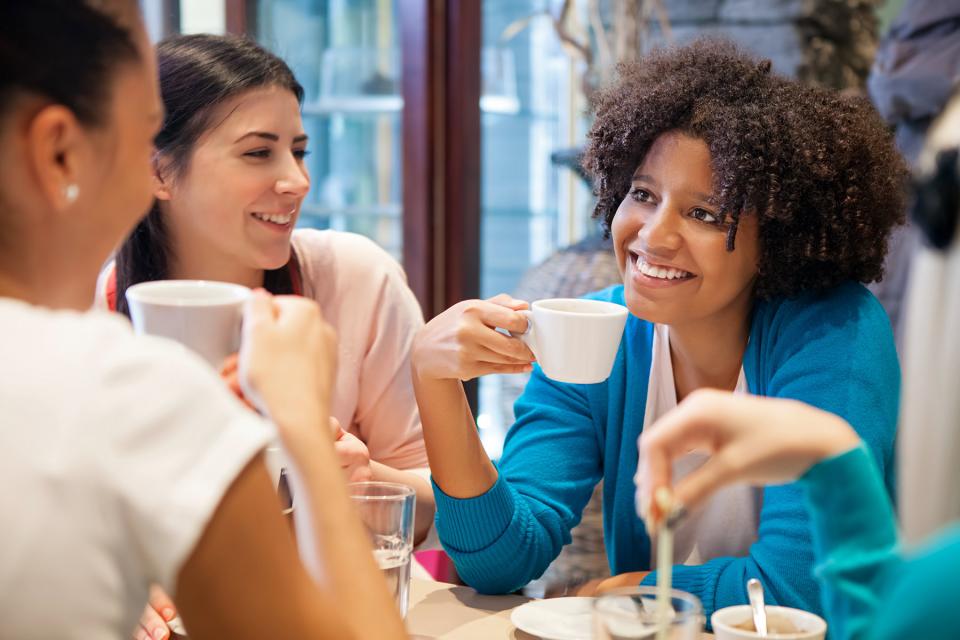 Lessons learned: With her powerful co-parenting app, Leah can reduce conflict and focus on the kids  

Leah loves to share how much OurFamilyWizard has helped her and her family. "I tell my girlfriends: you can go in and log their appointments ahead of time so your co-parent can see it. You can post receipts or pictures or whatever you need to communicate. OurFamilyWizard keeps it strictly business, which hopefully reduces the aggression or the hostility between both parties."  
Sometimes her friends say they're not techy enough to use an app like that. "I'm not tech savvy at all," she tells them, "and if I can pick up my phone, scan a receipt and upload it, write a message, and find something—then it's easy."  
Leah is glad she's learned to communicate in a matter-of-fact way, without letting emotion take over. She feels it's a good example for her kids.   
"I think that emotion piece is huge. OurFamilyWizard is a tool families can use that's centered around the children. It has nothing to do with me, it's kid-focused—the kids' events or kids' expenses. It's kind of taken that emotional noise out of it." 
"Adults can take any kind of communication and deal with it. But it's the kids who are always affected."   
Make co-parenting easier: Try OurFamilyWizard today  

OurFamilyWizard is designed to make co-parenting easier, practically and emotionally. It automatically keeps an accurate record of all messages and other app activity between you and your co-parent. You can download a record of your communications quickly and simply.   
If you want to track the truth with more clarity and less effort, get started with OurFamilyWizard today.