Having a More Amicable Divorce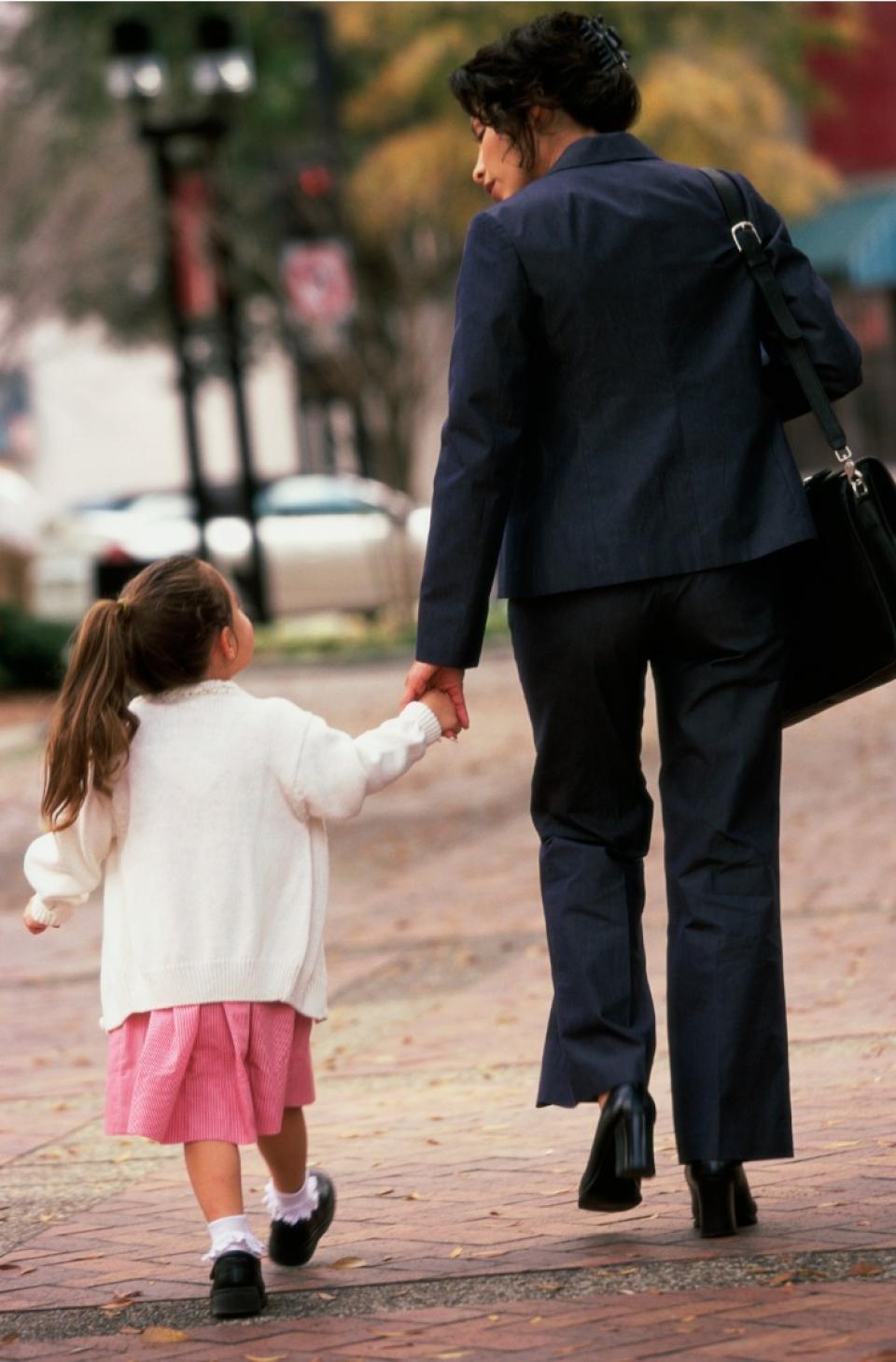 Going through a divorce is never easy. It has a great effect on everyone involved, including children. Kids who see their parents arguing and under stress due to their declining relationship are going to feel the weight of this situation as well. If this sounds familiar to you as a parent, you already know how hard it is to manage the position you are in. Some might ask you why you can't just get along with the other parent, but in the wake of a difficult, emotionally taxing split, cooperating with your ex-spouse and co-parent might not be what you really feel like doing. While divorce is always painful on many different levels, constant disputes and conflict can amplify the pain for everyone, so working to reduce this is beneficial in most any situation. When divorcing parents are in a position in which they both want to have a more peaceful end to their relationship, they are striving to have an amicable divorce. The benefits of an amicable divorce are considerable, especially for a couple who wants to save time, money, and added emotional turmoil in settling their case. Dealing with your emotions, being ready to negotiate, and honestly determining the best approach to your divorce are all steps you can take towards having a more amicable divorce. 
Of the things you do to work towards making your divorce more amicable, one important first step is to take control of your emotions. No matter what lead you and your co-parent to end your relationship, it was probably a position you never thought you'd be in. Whether or not you want the divorce to happen, the emotional aspect of it can be hard for anyone to handle. If you allow your emotions to take over the decisions you make now, you run the risk of doing something that you may wish you could take back later. Take control of your emotions by finding healthy ways to cope with how you feel and move forward in your life. It helps to talk to someone about your feelings, whether it's a close friend or a mental health professional. Talking about it can help you to get past the emotions that might be holding you back. It also helps to continue moving on with life at this point instead of shutting down. Keep up as normal of a routine as you can for yourself and your kids. Resist any urge you might feel towards picking up unhealthy habits, as this will only do more harm than good to you. Finally, spend time with your kids and helping them through their emotions. Talk to them about it, and make sure that they understand that they are not part of the reason you have decided to divorce. As you comfort them, you will likely receive comfort from them. 
Working out your emotions is an important process which doesn't just help you to move forward with your life. It will also help you determine how you really feel about having an amicable divorce. Cooperation is an important aspect to an amicable divorce, so you will want to prepare yourself to negotiate and work with your co-parent. Negotiating the terms of your divorce will include discussing assets, finances, and child custody. Determining what happens next should not be a situation in which you are trying to "win" or get more than the other person. Your focus should be on how you each will move forward with your lives. If you have kids, the driving force behind the decisions you make when negotiating your terms should be whether your decisions are being made in the best interests of your children. Even if you are not in a place where you are willing to be friends with your ex-spouse, you can still have an amicable divorce by treating each other in a cordial manner. Divorcing parents who are able to build an amicable relationship during and after their divorce may have an easier time in working together to raise their kids across two separate homes. 
The benefits of an amicable divorce cover a wide range of priorities one may have. One particular benefit to an amicable divorce is that there are a number of ways in which you can approach the legal aspect of your situation. In an amicable divorce situation, it can be possible to settle your agreement without stepping foot into a courtroom. Even if you and your co-parent do wish to stay out of the courtroom, that does not mean that you shouldn't seek some kind of legal counsel. No matter which way you approach it, divorce is a complicated process, so it is often in your best interest to find someone to help guide you through the process. Find an attorney who is trained in divorce alternatives like the collaborative process. Collaborative divorce is one solution for co-parents wishing to have a more amicable divorce and are willing to settle their agreement outside of the courtroom. In this situation, you and your co-parent will each be represented by an attorney who is trained in collaborative divorce. Along with your respective attorneys, you and your co-parent will meet and negotiate the terms of your divorce agreement. You may also enlist assistance from other professionals such as a certified divorce financial advisor (CDFA) and a child specialist who can help you work out a custody agreement. Another divorce alternative for you to consider is mediation. Mediation typically involves both parents working with one mediator to help work out the agreement. When only using mediation, parents will not have an attorney advising them on how to make decisions. A mediator will act as a neutral third party that can provide parents with information while allowing them make decisions on their own. It should be kept in mind that if you and your co-parent cannot reach agreements using these divorce methods, then you may find yourself in litigation. While litigating your case in court is certainly not a bad thing, it may become more expensive, and you may have less control over the decisions that are made. There is no answer in regards to which way of approaching divorce is best for everyone, so you should consider these options and the reality of your situation. Many family law attorneys are trained in multiple areas, so during your initial consultation, you should be honest about how you feel about the big issues and how you wish for your divorce to take place. An attorney can help you to determine which approach is best for you. If you do find that litigation is the best way to approach your divorce, you can do things to make it more amicable. Remembering to keep your emotions in check as you go through the process will help reduce the risk of added drama. Also, keeping in mind that the outcome you strive for should be in the best interests of your kids will help to guide your decisions during your case.
For divorcing parents who are willing to cooperate and reduce conflict, an amicable divorce can be possible. While this information should not be considered legal advice, it is meant to inform you of some things you can do in order to make your situation more civil. Dealing with your emotions, preparing to negotiate with your co-parent, and seeking advice from a family law professional about which way to approach your case are all steps towards having a more amicable divorce. 
NOTE: Many state and federal laws use terms like 'custody' when referring to arrangements regarding parenting time and decision-making for a child. While this has been the case for many years, these are not the only terms currently used to refer to these topics.
Today, many family law practitioners and even laws within certain states use terms such as 'parenting arrangements' or 'parenting responsibility,' among others, when referring to matters surrounding legal and physical child custody. You will find these terms as well as custody used on the OurFamilyWizard website.