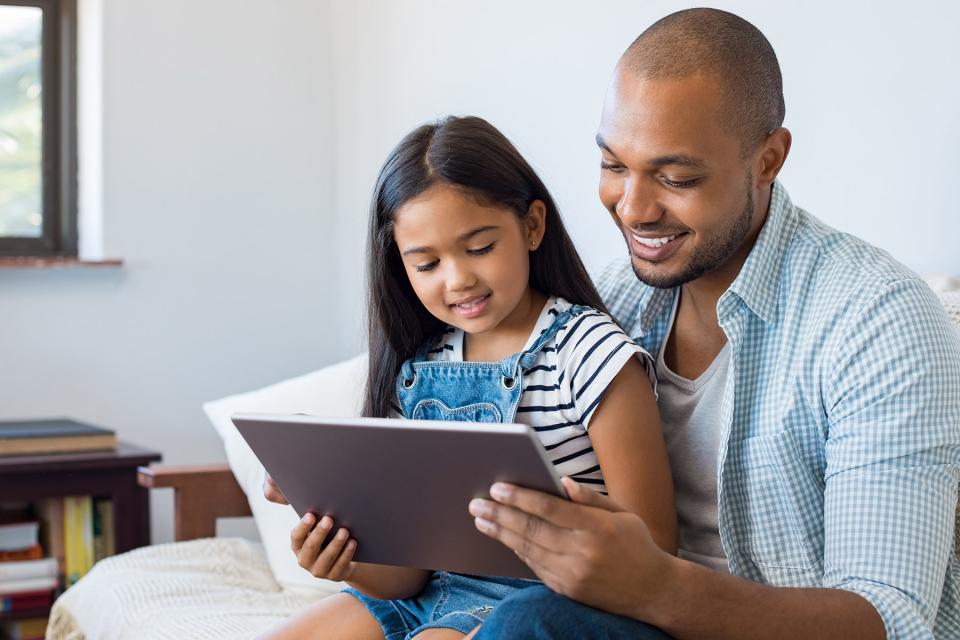 The internet has transformed the way that we communicate, making it even more convenient to connect with others at a distance. Keeping people connected to the information and services they need makes internet technology indispensable. While the web's benefits stretch across all demographics, one group in particular that internet technology can significantly assist is families.
Together or apart, families have so much information to share with each member such as photos, schedules, health updates, and much more. However, many families find it difficult to stay as connected as they'd like to be. Busy work schedules and personal agendas can make it hard to find the time to communicate with those you love most.
Lack of contact information or even simple way to get in touch can also make staying connected so tricky. Moreover, frequent conflicts and disputes can make information sharing complicated for any family. Even just using the wrong technology can also make the act of sharing information convoluted and inconvenient. Family tech should be not only user-friendly and neutral; it should also be built to protect your vital family data plus help everyone to avoid conflict and miscommunication.
Tech for all families on OFW®
OurFamilyWizard offers a family tech solution that lets parents and other family members communicate and share information in an organized and straightforward manner. Using OFW® families can track schedules, track expenses, send e-payments, store vital family information, send secure messages, and much more.
OFW® family tech puts all the tools that families need to stay connected in one secure and neutral space. These tools can especially help families that face complicated circumstances. For instance, divorced or separated parents who regularly encounter conflict can especially benefit from this toolset which promotes amicable and unambiguous communication. OFW® has proven to be so effective at helping parents in this situation that family courts and practitioners across the United States regularly recommend its use.
More than separated parents, those who face long bouts of separation due to military deployments or business travel may find that the secure communication tools on OFW® make a perfect fit for keeping their family connected no matter the distance. Even non-parents can find OFW® useful, such as in the case of siblings who are caring for an aging parent. In this situation, siblings will find that OFW® offers a better way to organize and share details like appointment schedules, medication records, and more in an orderly and secure manner.
Features that keep your family information secure
The high level of documentation on OFW® helps family members to always get a clear picture of who said what and when. Online access make each family's information available anywhere in the world that has an internet connection. Regardless of your location, you can access and communicate with your family on OFW®. Even more, OFW®'s family tech protects your information with multiple levels of encryption, firewalls, high-level SSL certificates and more.
All of these factors make up only part of the reason why OFW®'s technology perfect for any family needing a better way to stay in touch. An OFW® subscription provides you with all of these attributes while never subjecting your family to unwanted advertisements or other media.
Powerful tech built with easy-to-use tools
Although the family tech available through on OurFamilyWizard® is built to document activity and protect your information, its tools are simple enough for any person to use. You don't have to be a tech expert—or even have one in your family—to get the most out of OFW®'s toolset. With one click, you can access family schedules, emergency medical information, shared photos and other files, messages, and other data.
If you would like assistance with any of these tools, the OFW® Customer Support team is ready to help you. Team members are available seven days a week to offer live, personalized support with your account. They will walk you through step-by-step in using any features on OurFamilyWizard by phone, or they can quickly address your questions via email.
Print accurate records when you need them
Sometimes, you may need to retrieve information from your account, like your sign-in history to share with your attorney or a copy of your calendar to post on your kitchen refrigerator. On OFW®, you can quickly create accurate, downloadable reports and printouts of any information you need to retrieve straight from your home computer. This is especially useful when you have family members, such as young kids or elderly adults, who may not want to or be able to access to these tech tools but need access to something like the family schedule. You'll never run into hidden fees when retrieving your information. You select and print the information you need whenever you need it.
The family tech available via OurFamilyWizard® have been helping families coordinate and handle schedules, information, and so much more since 2001. OFW® is dedicated to continually develop the best family tech to keep parents, children, siblings, and other family members connected regardless of circumstance or distance.