Creating the Perfect Long Distance Parenting Plan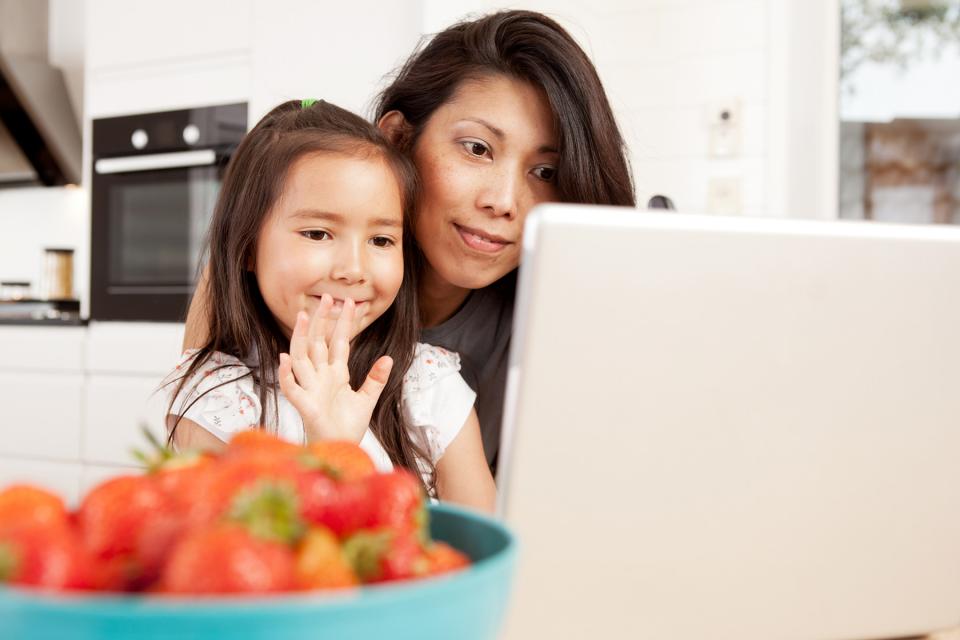 Long-distance parenting plans are by necessity going to look very different than standard parenting plans adopted by parents who live near each other. There are additional questions that need to be answered by a long-distance parenting plan, many of which require co-parents to think creatively and well in advance.
Factors that affect long-distance parenting plans
When creating a long-distance parenting plan, there are many different factors that can affect an arrangement. The following four are primary factors that all co-parents who are developing a long-distance parenting plan should consider.
Age and maturity of children: The age of your child will have a big impact on the specifics of your long-distance parenting plan. A setup that is appropriate for a toddler will likely be far from ideal for a teenager, for instance. Additionally, your child's maturity may have an effect on how long-distance parenting is handled. A mature-for-their-age teenager may be trusted to fly alone between their parents' homes. But if co-parents are at all worried about their child's ability to do so solo on the other hand, alternative plans will have to be made.

Distance between co-parents: A long-distance parenting plan will have to take the distance between parents, and the ease of traveling between their two houses, into account. Monthly or semi-monthly parenting time for the long-distance parent may be feasible for co-parents who live a car-ride apart. But for trips that would require hours-long plane rides with layovers, a parenting plan with such frequency may be unrealistic.

Economic considerations: Arrangements may be constricted by the financial realities of co-parents. If the plane ride between homes is particularly costly, a long-distance parenting plan will have to take the financial means of co-parents into account.

Developmental and health matters: Families with children who have special development needs or health concerns will need long-distance parenting plans adapted to accommodate them. For example, for a child who struggles greatly with changes to their routine and travel, co-parents may decide to have the long-distance parent travel to the child rather than the other way around.
Different parts of a long-distance parenting plan
When creating a long-distance parenting plan that's adapted to your family's situation, addressing these major topics is vital for long-distance co-parenting to be a success.
Communication
How to handle communication between children and long-distance parents is one of the most important facets of a long-distance parenting plan. When determining the best set-up for your family, consider the following:
By what means will children and parents communicate? Co-parents have myriad ways to keep their connection to children strong, including phone calls, video chats, emails, and more. Parents may even want to supplement their regularly scheduled electronic communication with old-school letter-writing.
How frequently will children and long-distance parents communicate when they are apart? Many long-distance parenting plans clearly spell out the schedule for indirect visitation between parents and children. While sticking to a schedule will be the simplest, parents may also wish to have guidelines for how impromptu communication will be handled.
When a child is with their non-custodial parent, how will communication between the child and custodial parent be handled?
Outlining the specifics for communication between co-parents themselves is also essential for long-distance parenting plans. Parents may wish to address:
How frequently the custodial co-parent should update the long-distance co-parent with information about their child.
By what means the co-parents should communicate. Will phone calls be appropriate, or is it better to use an online system for documenting a child's progress?
How any temporary adjustments to their regular phone call or video chat schedule will be handled. How far in advance must those changes be communicated?
Planning for parenting time
Visitation with the long-distance parent takes careful preparation and forethought. Co-parents should take considerable care when crafting the part of their long-distance parenting plan that addresses how visitation will be scheduled.
How frequently will visitation between the long-distance parent and children be scheduled? Factors that affect this decision include the distance between co-parents, the ease of travel between destinations (are major airports easily accessible from both co-parents' locations?), and financial considerations.
For how long will the visitation periods last? The time of the year during which the visitation is scheduled can affect this decision. Visitation scheduled during the school year will need to be arranged differently than visitation during a major school break, for example. The age of the child will also be a major factor when deciding the length of visitation in a long-distance parenting plan.
How far in advance should visitation be scheduled? If there is some variability in when a child is with the long-distance parent, it's important to designate a minimum time period for when the long-distance parent notifies their co-parent that they're exercising their visitation rights.
How will holidays and vacations be handled? With long-distance parenting plans, visitation between the long-distance parent and their children frequently happens during holidays and school breaks. If that will be the case for your family, it's important to address how you will schedule holidays and vacations. While it may be convenient to schedule long-distance visitation during holiday breaks, it's also important to give both parents an opportunity to celebrate holidays with their children. This may require developing a plan for alternating years for certain holidays.
Travel
The first basic question about travel specifics that co-parents must answer is who will be doing the traveling. Will the child be traveling to the parent? Or will the parent be traveling to the child? Both the child's age and ability to travel will influence these decisions.
Travel by plane
Will the child need to be accompanied by one of the parents on the flight? Or are they old enough for parents to utilize an airline's unaccompanied minor services? Different airlines have different restrictions for flying as an unaccompanied minor. Be sure to check an airline's policies before purchasing a ticket.
How will the child's ticket expenses be handled? Conversely, if the long-distance parent is doing the traveling, will their travel expenses be split between co-parents?
If a parent has to accompany the child on the flight, how will the associated costs for their ticket be handled?
If the custodial parent is accompanying the child on the flight, think about whether the custodial parent will remain in town for the entirety of the visit, for a portion of the visit, or if they will immediately return home.
Travel by car
If co-parents live close enough to each other to rely on car transportation, long-distance parenting plans will need to outline if driving duties are to be split between co-parents or if one parent will be responsible for driving the child.
Will reimbursements for gas money and other travel-related expenses be included in your long-distance parenting plan?
Takeaways
Long-distance co-parenting is complicated, so it's only natural that long-distance parenting plans are complex documents that must account for a variety of situations. Beyond the logistics of scheduling and traveling, co-parents will also need to provide space for growth in their long-distance parenting plan. Unless co-parents move closer to each other, families will need to accommodate long-distance visitation for many years. Yet the needs and capabilities of children will also change over those years, and a long-distance parenting plan must be able to adapt to those new conditions.
NOTE: Many state and federal laws use terms like 'custody' when referring to arrangements regarding parenting time and decision-making for a child. While this has been the case for many years, these are not the only terms currently used to refer to these topics.
Today, many family law practitioners and even laws within certain states use terms such as 'parenting arrangements' or 'parenting responsibility,' among others, when referring to matters surrounding legal and physical child custody. You will find these terms as well as custody used on the OurFamilyWizard website