Manage Your Shared Child Custody Arrangement
Online Collaboration
Communication issues are amongst the biggest reasons cited for divorce. Tools like the Our Family Wizard website enable divorced parents with strained relationships to communicate in a simple and effective manner while shielding children from parental conflict. Parents plagued by communication issues that inevitably follow a divorce or separation are better able concentrate on their kids, rather than their co-parent. The Our Family Wizard website is a tool that can help nearly all divorced parents with children. Unlike standalone software solutions, the Our Family Wizard website can facilitate the sharing of information and schedules. Real life requires flexibility. Unlike standalone software, the Our Family Wizard website does more than just print a pretty schedule. It helps you adapt to day-to-day scheduling changes and custody calendars, something that can't happen with a standalone product.
---
Shared Family Calendars
Scheduling changes of custody, forecasts, and agreements comprise most divorced parenting issues. Maintaining an accurate, shared calendar is very difficult when accounting for separated parents and busy children from separate households. Shared access to the Our Family Wizard calendar gives both parents a clear view of overnights and event responsibilities. There are even tools that make it easy for parents to agree on modifications to the custody schedule and keep private or shared notes about activities.
The shared family calendar is color-coded to make identifying responsibilities much easier. Parents can quickly see whose parenting time is when by looking at the parenting time bar across the top of each day. Parenting time schedules are easily forecasted for years in advance in the setup screen. Holidays and other parenting time acceptations are created without compromising the pattern of the normal parenting time schedule. Most, if not all, visitation schedules are easy to setup whether they repeat regularly, irregularly, or not at all.
Color-coded days and activities identify the overnights, pick-ups, and drop-offs for parents at a glance. Parents can easily see which parent is responsible for the children attending any type of event. They can even add icons like a soccer ball or violin to make the calendar child-friendly. Additionally, parents can set up private events they don't wish to share, like personal doctor's appointments... or a date!
In addition to events and parenting time, parents can assign custody for holidays based on their judgment and decree or latest legal agreement. Preset holidays are available for convenience, but parenting time holidays often occur surrounding the actual holiday's date. This enables parents to set up setup custom holidays for birthdays, vacations, or holiday weekends - such as a Thursday to Sunday over Thanksgiving break.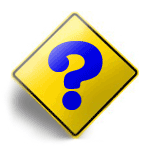 A feature that is only found on the Our Family Wizard website is the "trade/swap request." It allows parents to request a parenting time change that the other parent can approve or deny. Approved requests immediately update the parenting time calendar. Parents may request to receive, forfeit, or trade time with the other parent. All requests have an expiration date for the other parent to approve or refuse parenting time modification. A record is kept of the date and time requests were made and responded to.
These different dimensions and layers of a divorced family calendar and custody schedule create a clear picture that parents can easily understand. For divorced parents, little things can create big problems. The Our Family Wizard parenting time calendar has a tool for nearly every foreseeable and non-foreseeable little issue that arises when sharing custody or visitation. It is very easy for those with shared parenting time to make simple miscommunications and mistakes. Many are costly in terms of time, money, and stress.
One of the biggest mistakes parents can make is attempting to calculate parenting time down to the second. Parenting time is heavily negotiated, litigated, and often procured at great expense to one or both parents. Many sites sell parents on the ability to calculate parenting time down to the hundredth of a percentage. This may be helpful for fighting over child support, but it is guaranteed to fuel even further conflict between parents. It's important for parents to concentrate on the quality of parenting time versus the quantity of parenting time. Material and significant parenting time deficits are easily identified. Services that calculate parenting time seconds shift parent focus away from the child and sadly turn the child into just another asset.
---
A great feature on the Our Family Wizard calendar is that parents can't backdate or edit historical entries; this is done to protect the integrity of the information entered by each party. Past start and end times can't be adjusted, so commitments are set in stone. Parents can use the calendar's journal feature to make notes about specific dates and events after they've happened. It's great for noting everything from "Susie had fun at the zoo" to "Pat dropped off the kids 6 hours later than the schedule indicated." Journal entries can be created for any date, and are stamped with when they were created so there is no confusion over the context of the note. Journal entries can be shared with the entire family, a few members or kept private.
---
Family Message Board
The Family Message Board is like email with some extremely important additions. Parents and children can send messages to any combination of family members, but unlike email they cannot edit reply chain histories. This may seem like a small thing, but parents of divorce often battle over claims that records have been manipulated. It's the infamous 'He Said, She Said.'
To that end, every message indicates the date and time it was opened by its recipients(s). The accountability helps to keep parents honest and provides context to their communication should a legal professional need it. 
If parents do need to get outside help, the Our Family Wizard messaging gives them the opportunity to save folders of messages as .pdf files that are easily shared. Users can also order declarations of authenticity when they seek to have messages admitted into evidence.
Other convenient benefits include email and text alerts when new messages are received or when entries have been added to the calendar, info bank, or expense portions of the site. Notifications of edits provide a detailed history of the family's activity, keeping both parents informed and eliminating miscommunications and oversights.
---
Family Information Bank
The Family Information Bank is one of the most helpful sections on the website. It gives parents easy access to a child's last tetanus shot, shoe size, teacher information, and more. The Information Bank is organized into sections based on content: Medical, School, Extracurricular Activities, Financial, Emergency Contacts, etc. Parents can also share documents, pictures, and other files using the MyFiles section. They receive notifications of updates and edits to each section just like they do with parenting time 'trade' requests and calendar entries. Parents can also receive text and email alerts if they wish.
---
Expense Log
The Expense Log is a powerful tool for managing shared expenses such as unreimbursed medical co-pays, extracurricular expenses, and even child support (always check your state's child support guidelines). Parents input expense categories determined in their decree and their banking information. Then they enter reimbursement requests as expenses are incurred. 
The other parent can transfer payment using OFWpay, approve the expense for future reimbursement, or refuse the request. The Our Family Wizard expense log enables secure and documented online payments via their OFWpay system. Most importantly, it documents each expense from start to finish all in one place. Again, parents can receive email and text alerts when expenses are entered or updated.
---
Account Types
The Our Family Wizard website provides for several levels of access to shared family information. Unlike other services, both parents have equal access to the site. No primary parents exist and neither parent is favored in any way. Of course, neither parent may edit or delete the other's entries. And, each parent may maintain private entries not viewable to the other parent. Children may be given limited access to the calendar and send messages via the restricted child account. A third party account is available to give people like grandparents or stepparents access to the family information stored on the Our Family Wizard website.
For families working with legal providers or court appointed specialists, the free OFW Professional Account gives them the access they need to work with clients. This tool is extremely helpful for Guardian Ad-Litems, Parent Coordinators or other court appointed professionals seeking context for the family's communication. The professional oversight of a family's Our Family Wizard entries is extremely powerful. It not only makes the content of entries available but also the context in which they were posted. The professional account enables the professional to make informed recommendations to the family and the court.
---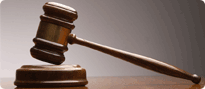 Records Ready for Court
Of all of the online custody management and parenting time management tools, the Our Family Wizard website provides the most robust support for families who find themselves returning to court regularly. Every page on the site is printable and most pages have tools for exporting .pdf files. Business declarations can be ordered for any entry on the site; assuring the information exchanged on the site is admissible in most courts. The process for obtaining these records is straightforward, and the Our Family Wizard staff is easy to work with in this regard. Courts throughout the USA and Canada have ordered to use the site in contested cases to help create a trail of evidence.
---
The Our Family Wizard website is unquestionably the benchmark of all the shared parenting time websites and software services, and its pricing is too. The fee for each parent begins at only $99 for one year. For most families, if the website saves just one hour of legal fees (and it will), it pays for itself and then some. Scholarships are available for military families and some special cases. Most low income or indigent parents qualify for free access or a small fee.
---
Easy to use
Unlike most of the software tools tool used to manage custody and parenting time, the Our Family Wizard website is truly easy to use. The tools are built for parents of all ages, so nearly anyone can jump in and get started. It is especially great for the technically challenged parent. It assures entries and can't be manipulated by a more technical parent.
---
Customer Support
The Our Family Wizard website has regular customer support hours and a dedicated support staff. You can reach their support by their toll-free number 1 (866) 755-9991, by email at info@ourfamilywizard.com, or by visiting www.OurFamilyWizard.com and clicking the contact us link.