Easily Manage Your Joint Custody or Shared Custody Plan

We, at the OurFamilyWizard® website, are dedicated to providing you with the best tools and resources that you need to organize your shared parenting and reduce conflict between you and your co-parent, leaving you with more time to spend with your children. We know that life during and after divorce is difficult. Let us steer you in the right direction!
Avoid all of the headaches that come with a joint or shared custody agreement.
Everything you need is now all in one place.
You can save time and shield your children from conflict by having shared access to important information like parenting schedules, activities, doctor's information, expense tracking, and so much more all in a well documented and secure environment.
Your joint custody arrangements will be greatly improved by maintaining detailed and organized records of your children. This will help you to avoid situations where one parent is making one claim and the other is making a completely different one.  The OurFamilyWizard® website will allow you to cut through the conflict and help you to share information no matter where you are.
Family law professionals love the OurFamilyWizard® website.
The records either exist or they don't, eliminating conflict and confusion.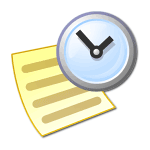 The OurFamilyWizard® website can help you to eliminate a significant portion of your legal costs by reducing the amount of time that you have to spend consulting with family law professionals. Obviously, this time-saving quality does not only benefit your wallet – it gives you more time to focus on your kids and your own life, allowing you to get back to what's truly important. If you are looking for an excellent resource for virtually any type of divorce or separation, then using the OurFamilyWizard® website is the perfect place to start.
The OurFamilyWizard® website is so effective that judges in all 50 states, Washington D.C., and 6 Canadian provinces have ordered families to utilize the site in contested cases to reduce family conflict. Why not take the step to create a better life for you and your joint custody family? Join the tens of thousands of families in over 70 countries who have already made the decision to improve their life by using the OurFamilyWizard® website.