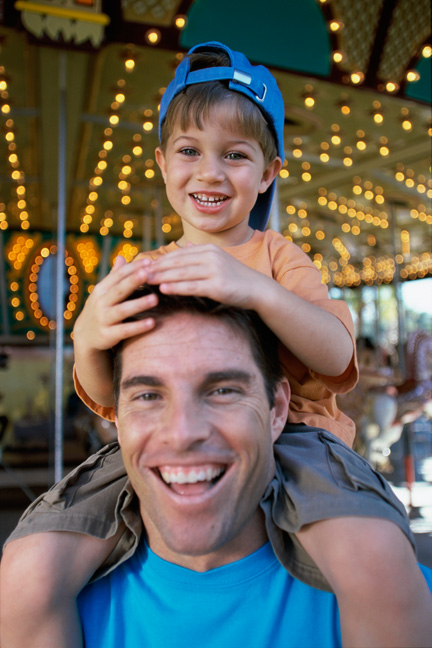 At the OurFamilyWizard® website, we are dedicated to providing you with the best tools and resources that you need to organize your child custody agreement and parenting plan and to reduce conflict between you and your co-parent, leaving you with more time to spend with your children.
Keep you and your co-parent on the same page.
Easily share child custody information between you and your co-parent.
You can save time and energy by having shared access with your co-parent to the OurFamilyWizard® website online custody and visitation calendar. Easily keep track of your child's events and activities, your visitation times, holidays, and even your own events and activities.
Stay organized and up to date by having all of your child's important records and documents in one place for both co-parents to see. You can now update and reference your child's health records, immunization histories, school information, and more with the OurFamilyWizard® Information Bank.
Easily request parenting time trades between you and your co-parent without having to pick up the phone. Eliminating traditional forms of communication such as in-person or over the phone greatly reduces the chance for conflict to arise between co-parents.
You don't have to worry if your co-parent received that message you sent with the safe and secure OurFamilyWizard® Message Board.
Family law professionals love the OurFamilyWizard® website
Keep yourself out of trouble by eliminating any room for conflict.
Time spent consulting with family law professionals can often be very costly. You can significantly reduce the time and money spent on legal fees by keeping yourself out of court and out of conflicts with the OurFamilyWizard® website. All of the tools that are provided to you by the OurFamilyWizard® website act as accurate and reliable documentation. This means that almost any conflict between you and your co-parent can be resolved just by referencing your OurFamilyWizard® account, giving you more freedom and time to spend with your children.
The OurFamilyWizard® website is so effective that judges in all 50 states, Washington D.C., and 6 Canadian provinces have ordered families to utilize the site in contested cases to reduce family conflict. Why not take the step to create a better life for you and your children? Join the tens of thousands of families in over 70 countries who have already made the decision to improve their life by using the OurFamilyWizard® website.