Divorce and Child Custody Calendar
Making sure parents have up-to-date schedule information is the first step families can take to prevent conflict from getting out of control. Using a centralized system like OurFamilyWizard for divorce calendars helps parents communicate effortlessly.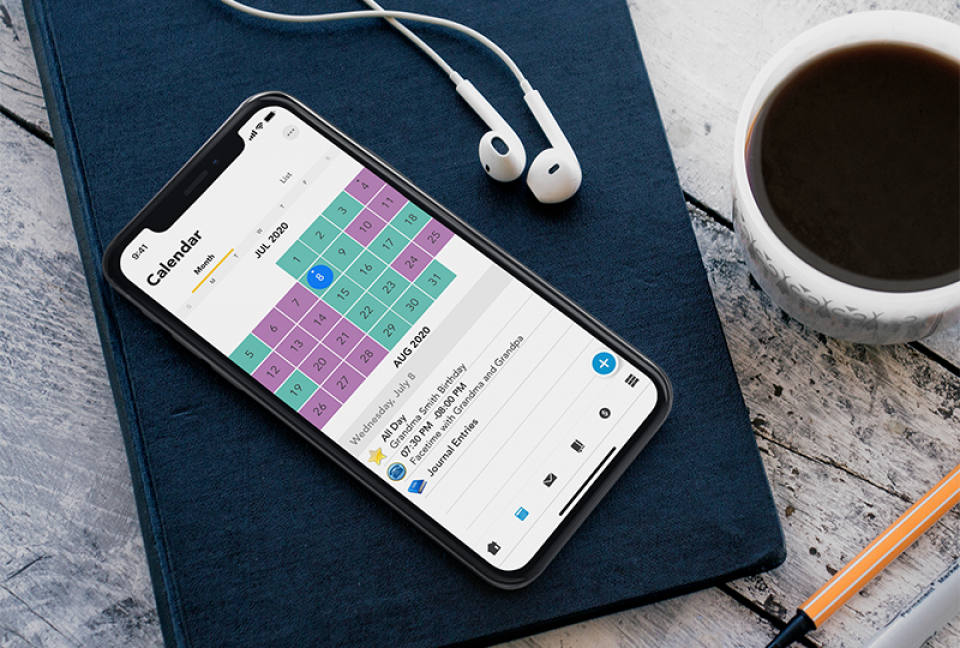 Divorce can be messy. Its affects often impact the entire family, not just the two individuals going through the process. This is very much the case when children are in the picture. To kids, experiencing their parents' divorce is emotionally exhausting, and the changes brought on by this process can be hard for them—and their parents—to keep up with. In particular, this is true when it comes to the family schedule.
Divorce calendars and child custody calendars are hugely important for parents who share parenting time. But it can be tough to keep calendars coordinated when working off of separate calendars in two homes. Miscommunications over events and extracurriculars for the kids, confusion over pick-up and drop-off times, and misinformation over court dates or mediation sessions can make it extremely difficult for co-parents to maintain an accurate calendar. 
In this situation, use the right calendaring tools to effectively curb conflict and promote accurate, clear scheduling is critical. While many online calendars exist, many aren't equipped with features specifically geared towards tracking shared parenting time. 
Co-parenting calendars are simplified with OurFamilyWizard
Since 2001, OurFamilyWizard has been providing divorced and separated families with the most effective toolset for keeping track of child custody, visitation, and much more. Unlike other calendars, OFW offers co-parents a calendar built expressly with tools for tracking divorce and co-parenting-related information. 
Track your child custody or visitation schedule using the "Parenting Schedule" tool. It will appear as a colored bar over each date box on the calendar, making it easy to understand at a glance.

Create events for your children's activities or for yourselves to document divorce-related appointments.

Both parents can make notes and suggest changes to the schedule, but neither parent can edit or delete events and other entries that the other parent created.

Suggest changes to in the child custody schedule using the "Trade/Swap" tool. The other parent can approve or refuse any proposed changes, and if approved, the calendar will automatically update those dates.

All entries are thoroughly documented when they are created, edited, or deleted, eliminating any confusion over who added what to the calendar. Alerts also help keep co-parents in the loop of new calendar activity.

Download and print your divorce or child custody calendar anytime using the options provided on the calendar. 

View your calendar on-the-go with the OFW mobile apps for iOS and Android.
Families all over the world are using the OurFamilyWizard calendar to keep track of divorce-related appointments, child custody, and more. Get started today with OFW and help your family keep better track of their busy schedule.
NOTE: Many state and federal laws use terms like 'custody' when referring to arrangements regarding parenting time and decision-making for a child. While this has been the case for many years, these are not the only terms currently used to refer to these topics.
Today, many family law practitioners and even laws within certain states use terms such as 'parenting arrangements' or 'parenting responsibility,' among others, when referring to matters surrounding legal and physical child custody. You will find these terms as well as custody used on the OurFamilyWizard website.