Basic Overview of Family Mediation in Illinois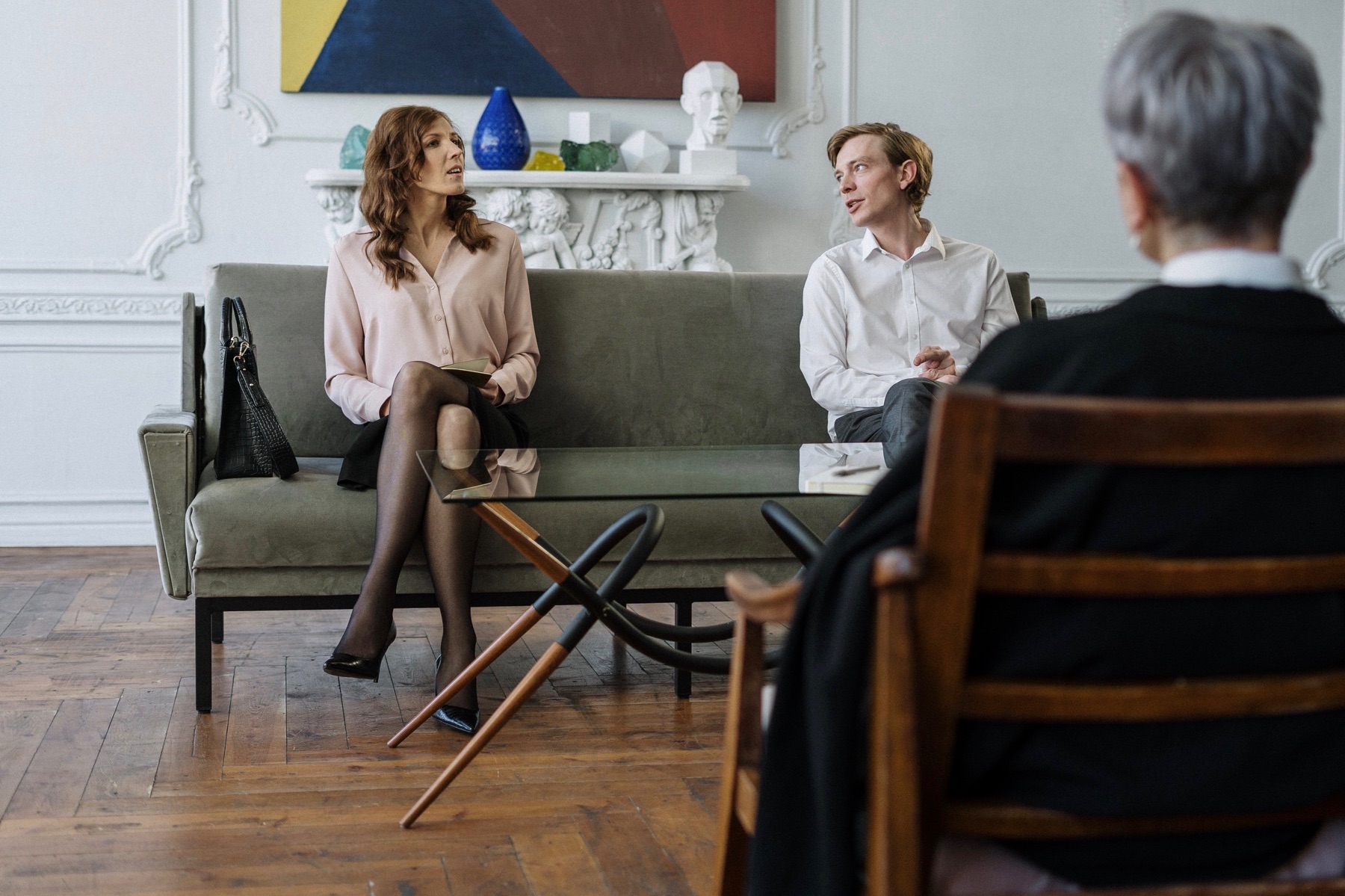 Mediation during a divorce allows you and your former spouse or partner to engage in open discussions about matters you don't agree on with the help of an objective third-party. Unlike litigation, working with a mediator can help you brainstorm solutions that fit your family's needs before you even reach the courtroom.
In Illinois, mediation is a common process to encounter during a divorce. In a situation where children are in the picture, family mediation provides an opportunity for co-parents to make decisions together about their parental responsibilities moving forward. If you find yourself in this situation, it's important to familiarize yourself with what to expect from this process to help you make the most of it. Here's a basic overview of some key points related to family mediation in Illinois.
Is Mediation Required in a Divorce with Children?
Parents will typically be required to attend family mediation if they cannot agree on a parenting plan. If you and your co-parent do agree on a plan, you may prepare and submit one jointly to the court. If approved, you may not be required to attend family mediation.
However, even if you can't agree on a parenting plan, you'll each be encouraged to submit one on your own. You'll be encouraged to do this as soon as you can, but it must be done within at least 120 days of a petition for parental responsibilities having been filed for your case. 
Determining whether mediation will be required or not will often occur during your Initial Case Management Conference. This is a mandatory pretrial procedure that occurs within 35 days after the response to the parental responsibilities petition has been filed but no later than 182 days after the initial petition was filed. The purpose of this conference is to check on the progress of your case and plan for how it will move forward to trial.
During this conference, you and your co-parent (or your and your co-parent's attorneys) and the judge will meet to discuss your case, its complexities, and the various issues at hand. They'll also consider whether mediation should be required in your situation, schedule future case management conferences, or even set a trial date if that is the next viable step.
Mediation does not have to be court-ordered for parents to attend. You and your co-parent can choose to undergo mediation voluntarily even before your initial case management conference. Voluntary mediation gives you a chance to consider your options for designating parental responsibilities together—including how you will handle parenting time—which can then be presented to the judge during a case management conference.
Impediments to Mediation
In Illinois, courts might not refer a case to mediation if it is determined not to be appropriate. This may be the case if there has been a history of issues like domestic violence, child abuse, intimidation, or mental illness affecting any of the parties.
In situations that include a history of domestic violence, a judge may rule for parties to still go to mediation. In such cases, the mediator will take certain measures to safeguard the parties such as hosting them in separate rooms during any sessions. The mediator will also screen for other potential barriers during the initial session that could signal that mediation is not a great option for your situation.
Voluntary vs Court-Ordered Mediation
If you attend mediation voluntarily, you're likely to work with a private mediator. This is a mediator offering their services through private practice as opposed to someone who serves in a program offered through the court system.
Family mediators in Illinois all need to meet certain requirements which include but aren't limited to holding some formal education certification such as a bachelor's or J.D. degree, at least 40 hours of mediation training, and a basic awareness of family law in Illinois. They'll also be required to sustain their professional growth over time through continuing education programs. 
You and your co-parent can typically decide together who will be mediating your case, even for court-ordered mediation. Counties across Illinois will provide lists of circuit-court mediators offering private services that you can choose from. If you can't agree on a mediator, the court will appoint one for you. 
One important difference you may encounter in working with a circuit-court mediator versus a private, voluntarily-selected mediator is the amount of time you'll be allotted for mediation. Depending on who the court appoints as your mediator—whether it's a private mediator or one who serves in a court-affiliated program—you may only have a few hours to work with this person.
For example, Cook County offers a Family Mediation Services program that provides no-cost mediation services which are limited to 2 two-hour meetings, in addition to an intake and screening session. In contrast, private mediation will not often be as limited in terms of time, giving you and your co-parent a greater opportunity to discuss any number of topics with the oversight of your mediator.
Cost of Family Mediation
Private, circuit-approved family mediators often charge hourly rates which are usually to be paid equally by both you and your co-parent. The court, however, may decide how the mediation fees should be distributed between both of you. The court may even order that private mediation services be offered to you at a reduced rate or at no cost, such as might be the case if co-parents are found to be indigent and do not have the financial means to pay the full fee. 
If you choose to attend mediation voluntarily, your fees will be handled with your mediator directly. That said, family law professionals in Illinois recognize that not everyone who wants to undergo voluntary mediation can afford to cover the costs. There are non-profit organizations that offer pro bono mediation services for low-income individuals such as the Center for Conflict Resolution.
---
Note: This information is meant to provide a brief, general overview of family mediation processes you may encounter in Illinois. Please refer to your attorney or other family law practitioners in your area to provide information specific to your county or to your case.