What is a 2-2-5-5 Custody Schedule?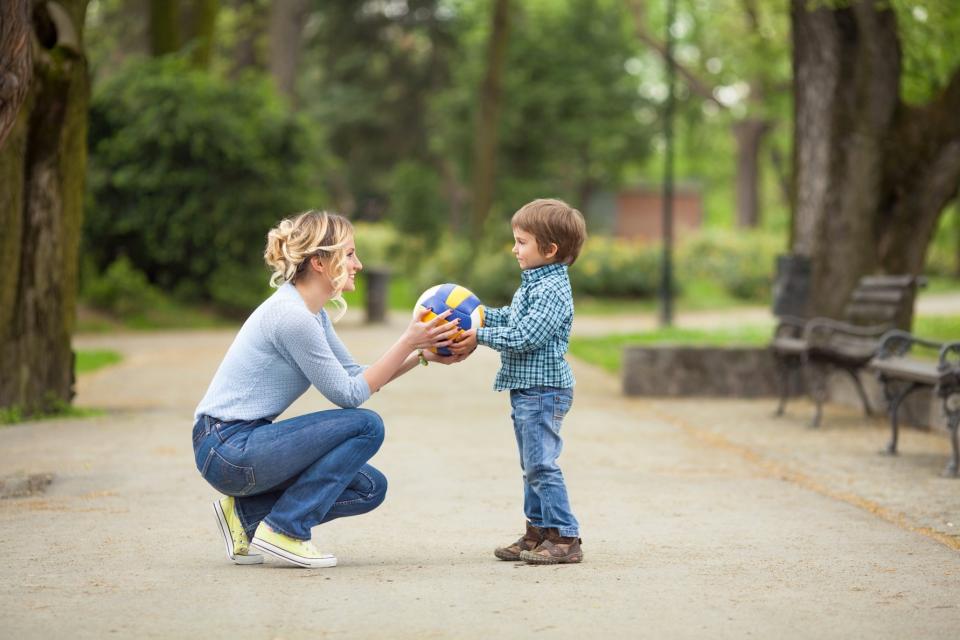 A 2-2-5-5 custody schedule is a way of arranging a 50/50 custody schedule. A child will spend two days with one parent and two days with the other, then five days with one parent and five days with the other.
While a 2-2-5-5 custody schedule can be a perfect fit for some families, it's not without its obstacles for others. Consider these pros and cons of a 2-2-5-5 custody schedule before implementing it for your family.
Pros of a 2-2-5-5 custody schedule
For parents who share parenting time evenly, a 2-2-5-5 custody schedule can be a flexible way to handle the arrangement. As opposed to alternating weeks in your custody plan, a 2-2-5-5 rotation allows parents to spend fewer days in a row away from their children. This can be a suitable arrangement for younger children who may feel worried when they don't see both of their parents each week.
That said, a 2-2-5-5 rotation will work best for parents who live nearby one another so that transporting children between their two homes is quick and straightforward. There will be anywhere between one or three custody exchanges per week in this arrangement, and the days that exchanges fall on will vary depending on how you choose to organize your schedule. 2-2-5-5 rotations can be rearranged in some different ways like 5-5-2-2 or 5-2-2-5, giving families more flexibility to decide how to lay out the schedule.
No matter how a family decides to arrange it, 2-2-5-5 schedules can offer structure in shared custody since the rotation that you land on will likely stay as such unless an overarching change must be made. This allows both parents and their children to predict their schedule better and know when they'll be with each other.
Cons of a 2-2-5-5 custody schedule
Like all custody arrangements, a 2-2-5-5 schedule is not without its downsides, making it unappealing to some families. One potential downside is how the exchanges may line up over a two week period. Sometimes, exchanges fall every two days, while other times, it may be every five. If parents are not careful to remember, they may forget when their children have to transition between homes.
More than parents having to manage frequent exchanges, children may have a difficult time with such frequent transitions. In particular, older children with busy schedules could find it frustrating to have to move between homes so often. Packing everything they need every two or five days doesn't give them much of an opportunity to settle in, so it will be helpful if both parents equip their homes with all the things their children need to feel comfortable without having to remember to pack everything.
Another potential downside with a 2-2-5-5 custody schedule may pop up when children face plenty of homework or attend various extracurricular activities. Although children might spend some days regularly with each parent, a 2-2-5-5 schedule is often split up so that both parents will have some weekday and weekend custody. Parents may find that they need to be in communication about schoolwork and activity schedules so that their kids don't miss a beat.
Summary
To recap, the pros of a 2-2-5-5 custody schedule may include:
Parenting time is shared equally
Children are with both of their parents each week
Flexibility in how the 2-2-5-5 schedule is laid out over a two week period
Good fit for parents who leave nearby one another
The cons of a 2-2-5-5 custody schedule may include:
Frequent exchanges can be hard for busy parents and children to manage
Parents may need to make extra purchases so that their children don't need to worry about packing
Parents may need to communicate frequently about what's going on in their children's daily schedules
Not ideal for parents who do not live an easy driving distance from one another
Managing a 2-2-5-5 custody schedule on OurFamilyWizard
Helping your family acclimate to a 2-2-5-5 custody schedule will have its challenges, but it can be made more comfortable with the right tools to support your efforts. The OurFamilyWizard web and mobile apps are built with tools to help co-parents plan and administer their shared parenting arrangements. For example, the OFW Calendar simplifies documentation of a 2-2-5-5 custody schedule by color-coding it on a shared online calendar. For more information on the calendar and other OFW features, visit our Features page.
NOTE: Many state and federal laws use terms like 'custody' when referring to arrangements regarding parenting time and decision-making for a child. While this has been the case for many years, these are not the only terms currently used to refer to these topics.
Today, many family law practitioners and even laws within certain states use terms such as 'parenting arrangements' or 'parenting responsibility,' among others, when referring to matters surrounding legal and physical child custody. You will find these terms as well as custody used on the OurFamilyWizard website.