Celebrating Holidays as a Blended Family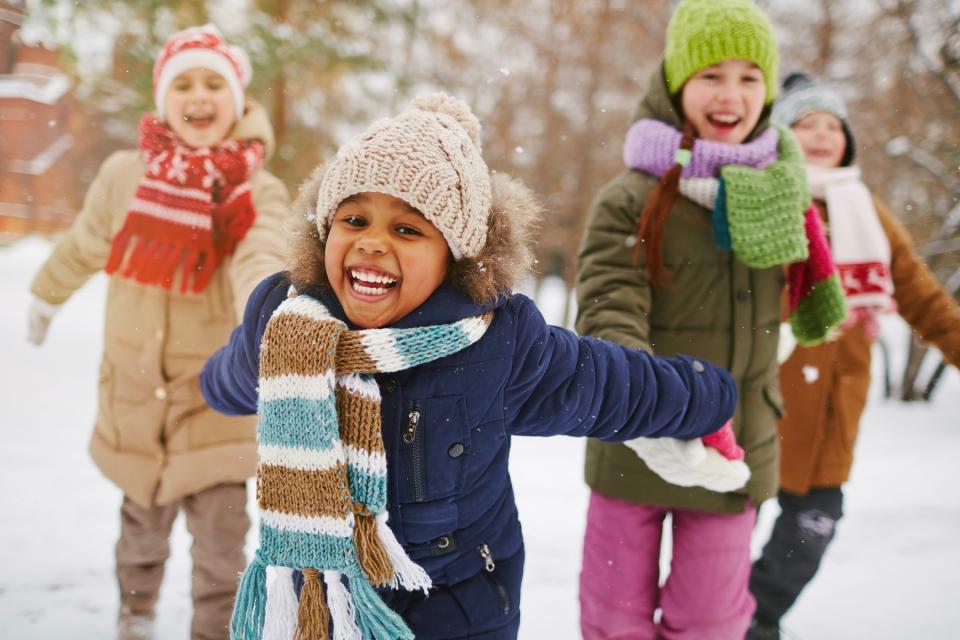 Holidays can throw any person for a loop. Even if you anticipate this season all year, planning gifts and family gatherings is always an effort. Yet despite the stress that this time of year may bring for us all, they can still feel unique and so cherished. 
For blended families, the holiday season can bring mixed emotions. Blended families, or stepfamilies, are built when two people with children from previous relationships come together to make a new, blended family. Blending families is a sensitive effort, especially at the beginning. The first holidays as a blended family can be the hardest. Unease over broken traditions can quickly turn a joyous celebration into an awkward situation. 
3 Tips for Blended Family Holidays
Before the holidays arrive, blended families should have a plan for how they'll navigate this season and make it as enjoyable as possible for everyone. Consider these three tips for celebrating holidays as a blended family.
Craft your holiday schedule ahead of time
In blended families, each parent and their children bring separate schedules to the table. Each may have an established parenting schedule, and with that, each may already have a specific plan in place for holiday parenting time. Be sure you're aware of both your and your partner's plans for parenting time over the holidays. 
For some families, the kids will be with only one parent on the actual holiday. For other families, they'll move between celebrations with each of their parents. As a parent, be aware of when your children will be with you over the holidays and when your new partner's children will be with you both as well.
With your partner, discuss your individual parenting schedules early on to find the best time to arrange your blended family celebration. Brainstorm ideas for what everyone would like to do. If you find that you cannot spend the actual holiday together as a group, don't sweat it! Choose another day to make special and celebrate together. 
Holiday planning with your respective co-parents may be stressful enough. For your blended family, work to keep stress levels low for everyone when planning. Keep the mood surrounding your celebration light and positive.
Don't bind yourself to expectations
Holidays are a prime time for building expectations. Even if you're starting off this year as a newly blended family and are working to create new traditions, it's natural to hope that the celebration goes a certain way. Yet when expectations aren't met, that can cause disappointment or, worse, spoil the holiday overall. 
The truth is that reality might not live up to every expectation you or your family may have. That's okay! Though the stakes might feel higher for getting your blended family celebration just right, don't bind yourself to a particular image of a perfect holiday. Do your best to take any hiccups or mishaps in stride. Keep your mood about the holidays with your blended family calm and light.
Create new traditions while respecting other traditions
Holiday traditions can grow so near and dear to our hearts that the idea of giving up or changing them can understandably feel devastating. A divorce or separation can break many family traditions, yet it also opens up an opportunity for new traditions to be built.
With your partner, discuss ideas for how your blended family can come together to bond and create your own new traditions this holiday season. Think about each member of your family and what they would enjoy individually, and try to incorporate some of what everyone would like into your celebration. Don't be afraid to think outside of the box! You can rewrite the rule book with your blended family holiday traditions. 
As you create new traditions, be sure to acknowledge other traditions with respect. Before you were a blended family, you were all part of two separate families with unique holiday traditions. Trying to fulfill some traditions that you weren't part of initially could be very hard. Honor the traditions that your bonus children have with their other parent and their family by letting them keep those traditions. If the children would like to incorporate some aspect of those holiday customs into your celebration, let it happen. Work to blend those traditions into your new festivities.
Celebrating holidays as a blended family may stir a mix of emotions. A few holiday seasons may go by before you find your collective groove. Knowing the schedules, setting aside expectations, and respecting other traditions are all key steps to having the best celebration as a blended family this holiday season.