Helping Children Experience Holidays With Less Stress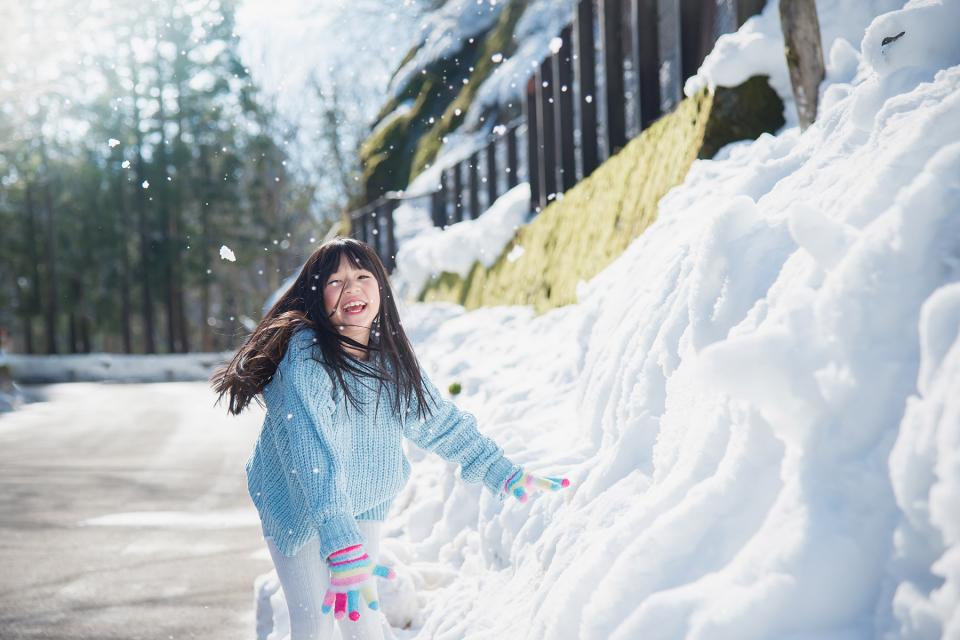 The December holiday season is a time of year that many kids eagerly anticipate. School break, family gatherings, gift exchanges, and holiday treats are all part of what makes this time of year so exciting and special. The magical feeling that children experience this time of year—no matter what holiday they may be celebrating—leave them wanting to have that same feeling year after year. 
As much as parents want to make the holiday season special for their kids year after year, it's not always easy. Families who have just gone through a divorce might not experience the upcoming holidays the same way as in prior years. Celebrating the first holidays after a significant change like this is likely to be difficult for parents and children alike, yet kids might have a particularly difficult time accepting that their typical holiday plans might change this year and beyond.
As a parent whose family is facing the first big holiday season after a divorce, you won't be able to tie a ribbon around some beautiful gifts and make it all better for your kids. However, you can take action to help your children experience this time of the year with less sadness or stress. Here are four things to keep in mind to help your children have a happy holiday experience this year.
Expect Emotions
This first holiday season may be one of the hardest you've ever experienced, but you may be able to rationalize the reasoning behind why it's so difficult. Your kids, on the other hand, might not be able to do so. They may feel like they'll never be able to feel that same joy they felt before now that you aren't celebrating the holiday season together in the same way.
In general, children tend to experience this time of year differently than adults. To children, the holiday season and its traditions are delightful and full of fun mystery, such as is the case with Santa. They really look forward to the same holiday experience that they enjoyed the year before. When the traditions are at risk of being broken, this might cause children to feel frustration and stress. They may act out in anger or sadness, and this is certainly not abnormal. As a parent, it's important that you monitor this behavior and help your kids use healthy methods to express these tough emotions. 
When you notice your child's behavior take a negative turn, encourage them to describe what's bothering them. They might not be able to find the words to explain things just right, but you probably already have a feeling as to what is causing their change in behavior. Have compassion for your children in this moment, sympathizing instead of criticizing.
After talking about it, if you still notice your kids are feeling frustrated or upset about the holidays, offer your support in helping to take their mind off of what's bothering them for now. You might do so by offering to play a game or ask them to help you with a task like shoveling snow from the sidewalk in front of your house. Distractions might not fix the problem, but they can at least help your kids to place their focus on something other than what's bothering them in the moment and keep looking ahead.
Talk About the Plan
A parenting time plan for the holiday season is something that you and your co-parent have hopefully worked out well before the big dates arrive. But beyond parenting time, the holidays often bring about numerous events that require a good deal of pre-planning so that you can fit everything in. While you are probably busy trying to keep up with your regular schedule on top of any special holiday tasks you need to manage, your kids might feel less informed about what their holidays are going to look like.
Since this year might be entirely different than years before, talk to your kids about what to expect. Explain the schedule, giving details about when they will be with each parent and what will be on their agendas each day. Let them know which relatives and friends they will likely see on those days, and give a rough estimate on how long they'll stay at each event (i.e., a quick visit, all afternoon, overnight). This will give your children a chance to mentally prepare for what will take place.
After you have talked through the plan with your kids, resist making last-minute changes to it. Even though children can be quick to adapt to change, rearranging the holiday schedule at the last might could leave them feeling uneasy or even upset if they had already felt excited about a particular event.
As holiday schedules are often busy and hard to recall offhand, you may want to consider creating a holiday calendar just for your kids. This calendar could go on the kitchen fridge for everyone to see, or you might make two copies of it so that they can keep one in their bedroom at your house and the other in their bedroom at your co-parent's house. When they start thinking about the upcoming holidays, they can look at their calendar and be reminded of what this year's plan is going to be.
No Added Guilt
You may find that you may be spending part or all of the holidays this year away from your kids. While you may be dealing with your own emotions over the situation, your children shouldn't be made to feel added stress or guilt because of it.
When explaining the holiday plan to your kids and you get to the part where you explain that you won't be with them on a particular day, use caution as you choose your words. It's okay to tell your kids that you will miss them, but follow that up with something positive. Let them know that you will be thinking of them while you spend the holiday doing something you enjoy.
As you talk about this with your kids, try and actually make this true for yourself. Resist the urge to feel resentment towards the situation or guilt about not being with your kids. Holidays will come and go, but they aren't the only time that lasting family memories can be made.
To help get yourself through the holiday, coordinate your own plans on these days with your extended family or friends, or if you do happen to spend a holiday alone, treat yourself to something you like. Let yourself welcome this moment of solitude rather than dread it. It may be more enjoyable than you expected. 
Coordinate With Your Co-Parent
You might not be in the most comfortable place with your co-parent right now, especially if your divorce or separation is rather recent. For the sake of helping your children experience the holiday season without stress, try and work together to coordinate certain aspects of the holiday.
If you both will be spending time with your children over the holidays, talk about events you each plan to attend. This will help prepare the other parent to talk about it with the kids if it comes up. You might also coordinate times when the kids can call the parent whom they aren't with to check in.
Also, have a conversation about gifts you are each thinking of giving to the kids. This isn't a moment to try and one-up your co-parent over gifts, but rather, this is when you can coordinate who is giving what so that you aren't duplicating gifts. If your co-parent is dead-set on giving your children a gift that you had planned to give, try not to sweat it. Arguing about it really won't be worth the effort, and if the gift is something your children really want, they'll be more happy about getting it than concerned about who gave it to them.
Even if this holiday season will look different than years prior, it doesn't have to be overly stressful and unpleasant. With some pre-planning to help you navigate your schedule as well as emotions that pop up throughout the season, you and your kids will make it through with positive memories to take away.
NOTE: Many state and federal laws use terms like 'custody' when referring to arrangements regarding parenting time and decision-making for a child. While this has been the case for many years, these are not the only terms currently used to refer to these topics.
Today, many family law practitioners and even laws within certain states use terms such as 'parenting arrangements' or 'parenting responsibility,' among others, when referring to matters surrounding legal and physical child custody. You will find these terms as well as custody used on the OurFamilyWizard website.