Free Custody Calendars
Miscommunication about parenting schedules can be an endless source of conflict for co-parents. Using a shared platform like OurFamilyWizard grants equal access to custody calendars to both parents, aiding communication and reducing conflict.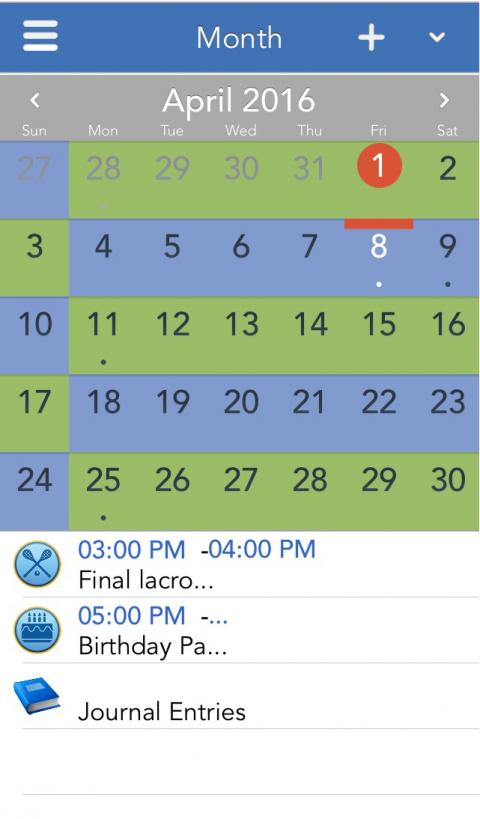 Keeping track of all the different important dates during a divorce, custody battle, or even during day-to-day life after a separation can be difficult. This is compounded when the other party has a completely different set of dates, which often conflict with yours. One solution to this problem is a centralized calendar that both parties can access, and OurFamilyWizard® offers just such a solution.
On OurFamilyWizard®, access to a custody calendar is provided to parents, which can help them stay on top of everything from court dates to parenting time. However, this is different from physical calendars in that it is updated in real time, both parents have electronic access, and changes to the calendar must be accepted by both parties before they take effect.
OurFamilyWizard® also provides parents with the ability to make personal notes on the calendar, which can remain private or be made public for the other parent. The free custody calendar is only one of the numerous tools that OurFamilyWizard® offers, and if you want an excellent tool for organization and communication, then OurFamilyWizard® is the perfect solution. The comprehensive toolkit provided by OurFamilyWizard® is sure to keep you on track for everything from visitations to court appointments.
Not only does OurFamilyWizard® help keep you organized, but it can also save you money. Because of the time you'll save meeting with lawyers, the amount of legal fees you pay will be significantly reduced. Many of the people that sign up for an account with OurFamilyWizard® actually end up saving money. OurFamilyWizard® will more than pay for itself in the amount of time and money you save, and it is an invaluable tool for anyone going through a divorce.
NOTE: Many state and federal laws use terms like 'custody' when referring to arrangements regarding parenting time and decision-making for a child. While this has been the case for many years, these are not the only terms currently used to refer to these topics.
Today, many family law practitioners and even laws within certain states use terms such as 'parenting arrangements' or 'parenting responsibility,' among others, when referring to matters surrounding legal and physical child custody. You will find these terms as well as custody used on the OurFamilyWizard website.