Child Custody Laws in D.C.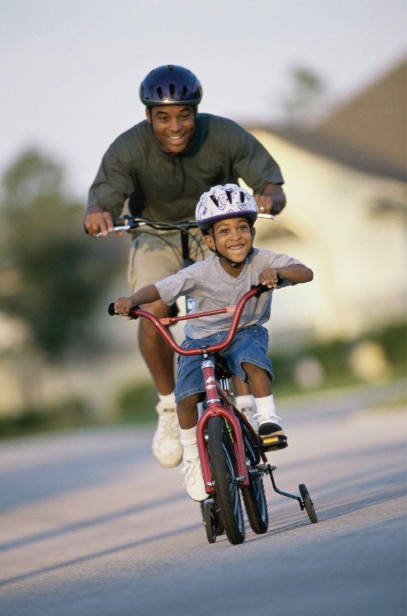 Child custody laws tend to vary from state to state, even if the variations are slight. While some laws might be similar, Washington D.C. child custody laws may be somewhat different from those in other states. Before setting your agreement, familiarize yourself with these laws so that you are less likely to be caught off-guard during your custody hearing.
Washington D.C. sees the child's best interests as a key factor in the agreement. 
As in many other states, a Family Law judge in Washington D.C. will determine custody based on what they believe is in the child's best interests. They will weigh several factors into making this determination such as the wishes of both parents and the child, the parents' willingness to share custody and reach decisions together, and the capability of each parent to share the financial responsibilities of joint custody. Other factors include whether or not there is a history of violence within the family, the mental and physical health of all parties involved and the sincerity of the requests for custody made by each parent. 
During this process, a D.C. judge may ask both parents to individually submit parenting plans that details what they each envision as being the best final outcome for their family. This plan made by each parent willy likely include proposals for a custody or visitation schedule, a legal custody arrangement, a method of communication between parents. These plans will each be evaluated as the judge determines the outcome of the family's case. If parents are in agreement on what they'd like their parenting plan to be, they may instead submit one plan together. The judge will then review that plan and likely approve it.
Types of custody recognized in Washington D.C.
Also similar to other states, Washington D.C. child custody laws recognize both physical and legal custody on either a sole or joint basis. Sole physical custody means that only one parent is granted the physical right to live with and care for the child on a daily basis. Sole legal custody means that, again, only one parent is has the legal right to make important decisions regarding the child's life such as where they will attend school or what kind of health care they will receive. In a joint physical and/or legal custody arrangement, both parents are granted the right to live with the child and to make decisions for that child. Every situation is different, so it is possible that parents may be in an arrangement where both parents have joint legal custody, and only one parent is granted sole physical custody (or vice versa). If none of these four scenarios adequately meet the best interests of the child, then another custody arrangement will be set. In some cases, this may go as far as calling for the child to live with another guardian, such as a close relative. 
After a custody agreement is finalized, parents will want to stay informed and keep their documentation organized. Recognizing the Washington D.C. child custody laws, the OurFamilyWizard website offers web and mobile applications to help keep parents connected while also securely storing all of the important documentation that their family needs. From a custody calendar equipped with parenting schedule tools to an information bank used to store any family vital information, the OurFamilyWizard website makes managing a custody arrangement a simple task. Check out the features page for more details about what the OurFamilyWizard website has to offer. 
This information is not to be considered as legal advice. Please consult your attorney for legal guidance and more information. For family law resources in the Washington D.C. area, check out our resources page for Washington D.C.
NOTE: Many state and federal laws use terms like 'custody' when referring to arrangements regarding parenting time and decision-making for a child. While this has been the case for many years, these are not the only terms currently used to refer to these topics.
Today, many family law practitioners and even laws within certain states use terms such as 'parenting arrangements' or 'parenting responsibility,' among others, when referring to matters surrounding legal and physical child custody. You will find these terms as well as custody used on the OurFamilyWizard website.