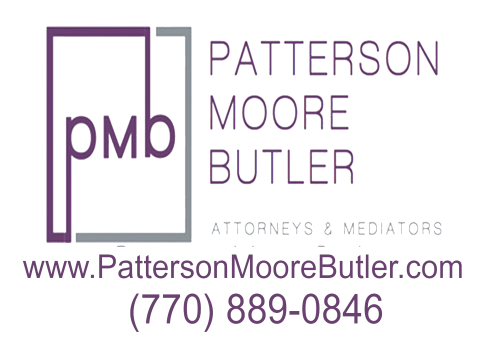 Tracy Ann Moore-Grant
Tracy Ann Moore-Grant has represented clients and practiced exclusively in the area of family law since 2002. She focuses her practice on all areas related to family law but has transitioned her practice to being a non-litigation attorney helping parties resolve issues outside of the court system.  In addition to being an attorney, she is also a mediator, guardian ad litem, arbitrator and parent coordinator. With the Amicable Divorce Network Process being contact free and not requiring any court appearances, it is now possible for Ms. Moore-Grant to represent clients across the state of Georgia by utilizing Zoom for meetings and mediation. With Covid-19, Zoom has become an industry standard whether clients live down the street or miles away. 
In 2019, Ms. Moore-Grant founded the Amicable Divorce Network to address a growing need to assist clients who desire to keep their divorce low conflict while also being able to effectively connect them to professionals who also have a resolution mindset as she has learned that having the wrong professional involved in a case can be an expensive and stressful experience for parties. As an attorney and mediator, Ms. Moore-Grant was seeing many families being pushed into contentious situations created by attorneys or clients using poorly drafted online forms which often lead to uncorrectable issues. The Amicable Divorce Network assists clients worldwide to promote efficient and low-conflict practices, to educate practitioners on the Amicable Divorce Process, and to help parties to divorce in a low conflict and efficient manner. Ms. Moore-Grant is passionate about helping families navigate the difficult process of divorce in a respectful and family focused manner and resolving their differences outside the courtroom. 
Ms. Moore-Grant is a registered mediator with both the Georgia Office of Dispute Resolution and 9th District ADR for both family law and domestic violence cases as a mediator and arbitrator. She is a step-mother, baker, and schnauzer lover. 
She is also a Board Member for Mentor Me of North Georgia, contributing writer to My Forsyth Magazine, Mock Trial Coach for Alliance Academy, and teaches Constitutional Law and Criminal Law at Lanier Tech. She has achieved an AV Preeminent Judicial Rating from Martindale Hubble, was named a Woman of Forsyth by the Forsyth County News, and has been listed as a Top 10 Female Family Law Attorney in Georgia since 2016. Her firm, Patterson Moore Butler received a Best of Forsyth award in 2022. In 2020, Tracy Ann was awarded the Georgia Legal Award for Distinguished Leadership for founding the Amicable Divorce Network, recognizing its positive impact on Georgia family law and families. 
Office Locations
213 Kelly Mill Road
Cumming, GA 30040

500 Highway 53 East
Dawsonville, GA 30534
Filed under: Amicable Divorce, Mediators, Law Firms