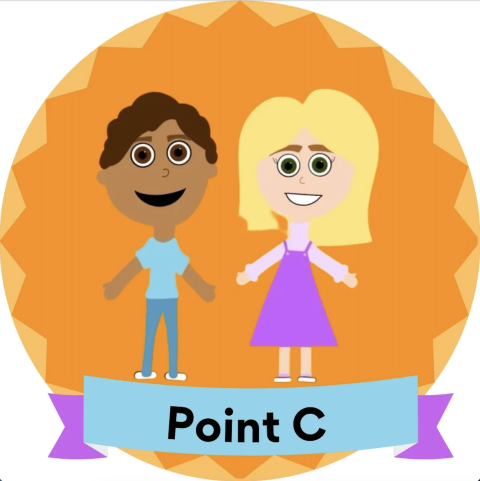 Point C
POINT C:  A 5 MINUTE VIDEO STORY ON CONTENTIOUS DIVORCES FOR PARENTS AND PROFESSIONALS 
A  contested divorce involving custody, parenting time, or other child-related issues is generally supposed to focus on the "best interests of the child." Ironically, however, sometimes the positions, agendas, and actions of overly contentious parents can render the entire court process itself contrary to a child's best interests.
Unfortunately, the emotions of the parents in litigation sometimes rise to such a high level that the child they are fighting about ends up as the true victim, incurring significant emotional stress which may last for years. In many cases, it is sometimes readily apparent that one or both divorcing parents are, through their own conduct and dysfunctional attitudes towards each other, unintentionally but very substantially hurting their own child on an emotional level.
To encourage divorcing parents to think about the consequences of their words and actions on their children, "Point C." was born. Presented as a five-minute animated story and fable, Point C is designed for viewing and sharing by (A) parents undergoing a contentious divorce involving children, and (B) attorneys, judges, mediators, mental health professionals and others directly or indirectly involved in the family court process as well.
Filed under: Parenting Education, Education and Training