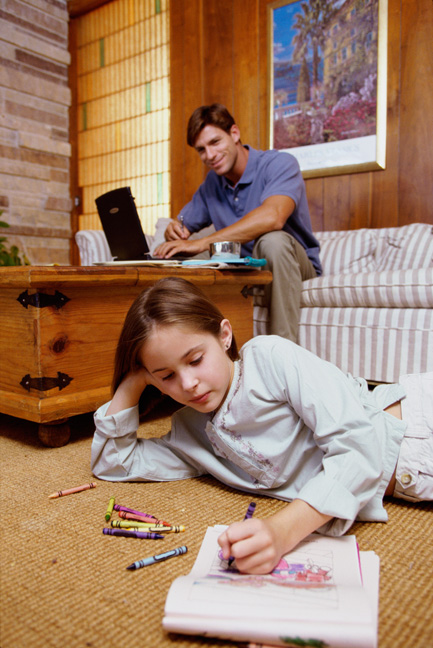 Effectively parenting your children after a divorce is definitely not an easy task. There are many different types of mediation for divorced couples that may offer different styles of support. Although there are many different types of mediation that you can use, they all offer significant benefits for divorced parents. Utilizing a parenting intermediary to improve you as co-parents can be recommended.
What is a parenting intermediary?
A parenting intermediary is term generally used to describe a mediator who remains neutral between co-parents in order to observe their behavior and interaction with one another. It's obvious that both co-parents share a common interest, their child. A parenting intermediary would help co-parents to understand how they can be more aware of their child's needs above their own. As a parenting intermediary oversees both co-parents they are able to walk them through all of the issues that need to be resolved in a more effective manner. Since a parenting intermediary is a neutral third party, they are not able to give advice to either co-parent; they must remain neutral to matter what.
A parenting intermediary can help with creating an effective parenting plan
Co-parents often use an intermediary during a divorce to discuss issues relating to the divorce only, but this is not always true. An intermediary is thought to be highly beneficial in any situation. One of the difficult tasks for co-parents after a divorce is creating their child custody plan and implementing that plan. A parenting intermediary is a perfect solution for co-parents to be able to discuss the issues of their custody agreement in an organized and civilized manner. Agreeing with each other on every issue that must go into the parenting plan is often very challenging for newly divorced co-parents. One of the most important goals of a parenting intermediary is to help co-parents to see past their differences so that their goal is to create the most beneficial parenting plan for their child.
A parenting intermediary can help to reduce conflict within the family
A parenting intermediary can be a very versatile tool for co-parents. Not only are mediators beneficial for settling issues of divorce and child custody, they are also very useful for settling issues that may come up after that time. For co-parents, actually implementing their child custody agreement is sometimes just as difficult as creating their agreement. If a dispute arises regarding issues in your custody agreement a good option would be to turn to a parenting intermediary to ensure that a solution can be found effectively and civilly. Conflict is a very dangerous thing to have around children. If children are exposed to a lot of conflict from their co-parents it has the potential to severely damage them psychologically and emotionally. It's up to the co-parents to do whatever they can to reduce the conflict that they have with each other and keep with away from their child.
The OurFamilyWizard website® welcomes parenting intermediaries
The OurFamilyWizard website® provides co-parents with a unique set of online tools that help them to implement and manage their child custody agreements effectively. We understand that a parenting intermediary may not be able to be there for you all the time. We have a solution. With permission from both co-parents we allow parenting intermediaries to create professional accounts on the OurFamilyWizard website® that are directly connected to the accounts of co-parents. This way they are able to mediate anywhere at any time. For more information on professional accounts for a parenting intermediary visit our Practitioner Account Types page.