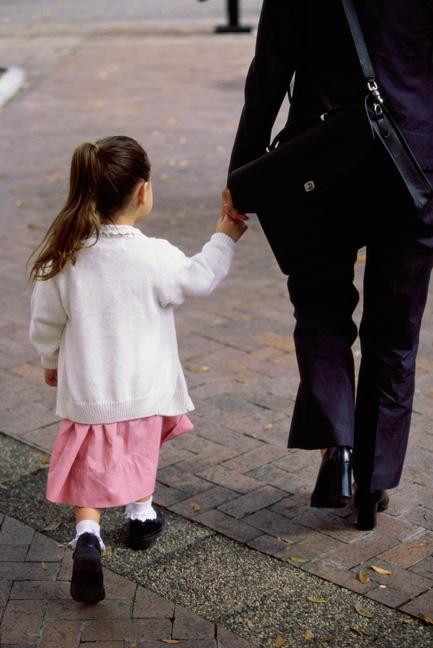 Many changes take place during a divorce, and often times, it will involve parents establishing a new definition of "family home." When a family is dealing with divorce, usually only one of the two parents will be moving out of the family home.  In this situation, planning out how the transition will go down is a serious decision that includes several factors, such as what will happen to the family home and, if the home is kept, deciding which parent will be moving out after divorce. 
During a divorce, deciding what to do with the family home often can be a catalyst for conflict.  This home may have been where you and your ex-spouse started your family, so no matter how either of you feel about the home itself, it is likely that your children will hope to stay here.  This can be especially important to your kids if they are older and have been attending school in the local district.  If you would not be able to keep your kids in the same district after a move, the best-case scenario would be for one parent to stay in the home until the kids have finished school.  Besides being important to your kids, the home also likely to be a huge - if not the biggest - expense that must be considered in your divorce.  You will need to consider what is the best path to take financially and emotionally for everyone.  If keeping the home is the best option for the family, then the next step is to decide which parent will be moving out.
Determining which parent will be moving out after divorce is a decision that affects the whole family, so there will be several factors to consider when resolving this issue.    Like when deciding whether or not to keep the family home, parents must consider the financial aspects of what it takes to maintain the home.  Even if you are content with the amount you will be paying for your mortgage, you cannot forget about other expenses like property tax, insurance payments, and regular up-keep costs as well as random repairs.  Parents will need to make an honest, smart decision when deciding who will be staying in the home otherwise they could run into bigger financial issues down the road. 
Beyond the financial factors, the well being of your children and the emotional factors involved are important to be considered.  The transitions involved when one parent is moving out after divorce are going to be tough on everyone, so try and formulate a plan of action during the move to make the process less traumatic.  If possible, try and schedule a period of time that the move will take place during.  This may include allowing the parent who is moving out to have time alone in the house to pack the belongings that they will take with them. This way, the parent who is moving can have their space and focus on getting ready to move rather than be distracted by other issues at hand.  If you are the parent who is moving, ask for help from close friends or family to help you with the move.  Having their help will make the process go faster and create a support system to turn to during this transition. 
There is not a prescribed method for resolving this matter that will work for every family, yet it may be best to seek the help of a family law professional for guidance when making this decision.  Moving out after divorce tends to be an inevitable process that many families deal with, so it is important to take all these topics into consideration during this period of time.