Printing All of Your Messages
If you ever wish to download the complete record of all messages sent and received by your account, do the following: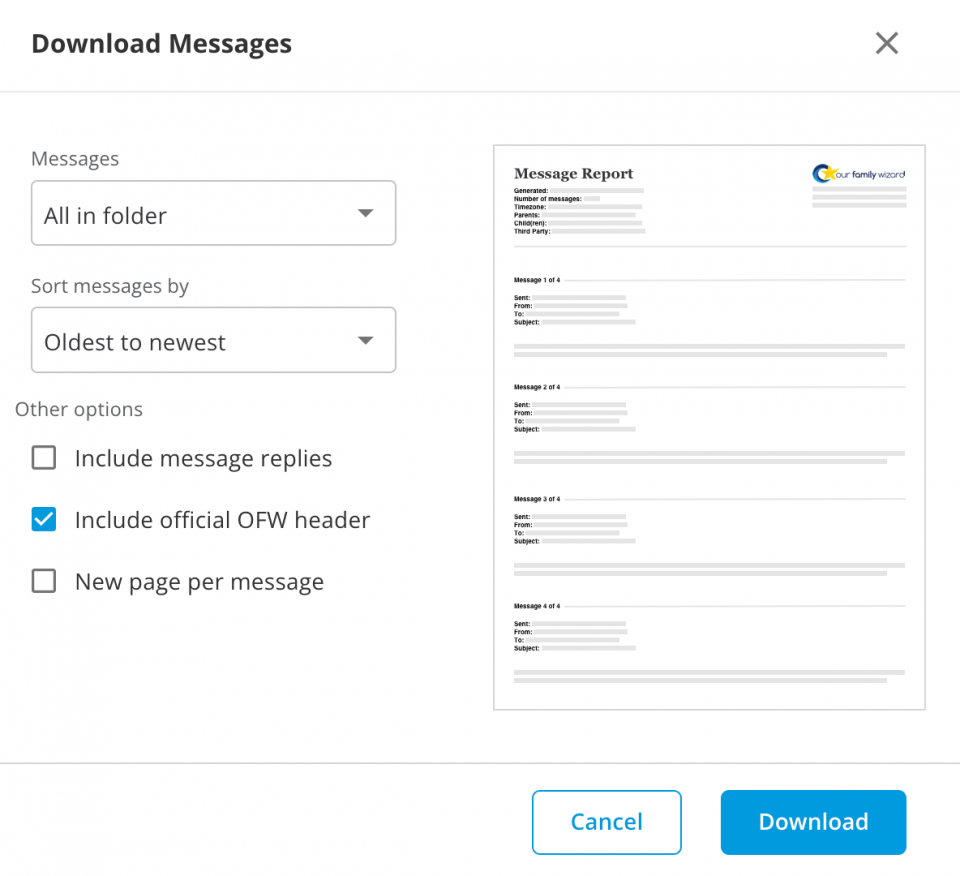 In the main navigation menu, click Messages.
From the lefthand menu, select the All Messages folder. This folder contains all of the messages from the Inbox and Sent folders.
Click the Download icon at the top of the page. This icon looks like an arrow pointing downward. 
The Download Messages window will appear. You will notice that under Messages, the option for All in Folder is selected. This means all of the messages in this folder will be included in your download

Under "Sort messages by" select whether you want the report sorted from oldest to newest or newest to oldest.

Also in this window under Options, use the checkboxes to select:

Include replies made to any messages in your download
Include an official OurFamilyWizard header at the top of your download
Display only one message per page in your download

Click Download. A pop-up message will present you with two options: wait on this page for the download to complete or continue working within your account and find the download available later within a new message in your Notifications folder titled Report Generated.