Updating Your Language Preference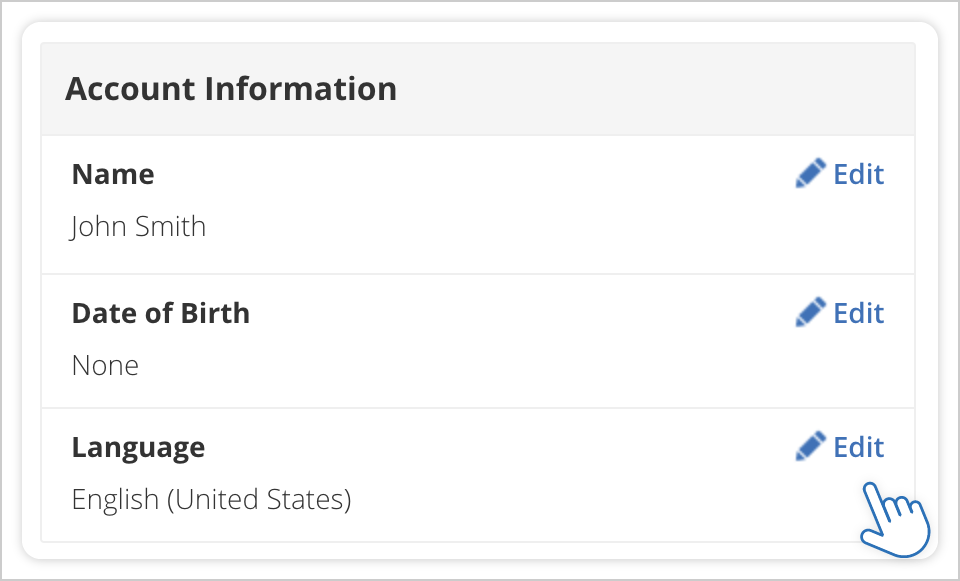 Click the My Account tab at the top of the page. 

Click My Profile. Once there, look within the Account Information box. In the section for Language, click Edit.

Choose your language preference from the drop-down menu in this window. Once you've made your selection, click Save, and your account's features and tools will now be viewable in your selected language.