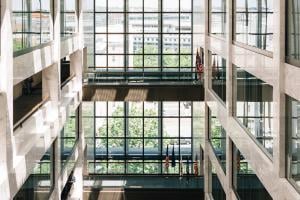 Judges and Magistrates on OurFamilyWizard
Judges and Magistrates on OurFamilyWizard
Family law judges and magistrates across the United States have been ordering the use of OurFamilyWizard in high-conflict divorce cases for nearly 20 years. That's because not only does OurFamilyWizard protect children from co-parenting conflict, it also reduces docket sizes by preventing litigants from returning to court to resolve disputes.
Quick navigation links to explore the reasons why courts across the U.S. choose OurFamilyWizard:
How does OurFamilyWizard prevent parents from returning to court?
Miscommunication and conflict are outsized factors in litigants returning to court. Rather than work together to resolve simple co-parenting disputes, parents without the tools to prevent conflict end up in a cycle of discord that eventually grows so contentious that legal intervention becomes unavoidable. Preventing this cycle, however, is often as simple as providing parents with a solid framework for approaching co-parenting discussions post-divorce.
OurFamilyWizard has developed specific features that address and mitigate common sources of conflict and miscommunication between co-parents.
Professional Access
Families working with mediators, parenting coordinators, custody evaluators, and other family law professionals are better served when those professionals have access to the complete picture. With the professional access features on OurFamilyWizard, litigants can easily loop in the family law professionals with whom they are working.
Once professional access is granted, professionals will be able to review parent activity, such as message histories, calendar entries, expense details, and more. If a neutral professional— such as a parenting coordinator or custody evaluator—is granted access by both parents, they can also help them directly by entering parenting schedules, uploading documents, creating custom expense categories, and more.
This access to litigant communication helps family law professionals support parents in co-parenting peacefully after divorce, allowing them to intervene when necessary and prevent conflict from escalating. It also helps neutral professionals come to real and lasting solutions that are based on the actual patterns and habits of the parents they are helping.
Trade/Swap™ Tool
The OurFamilyWizard Trade/Swap™ feature is a one-of-a-kind tool specifically designed to help parents navigate conversations about parenting time swaps. This tool keeps parenting time modification requests clear and straightforward by requiring specific pieces of information for every request. It also keeps a concrete and easily-accessible log of all past and pending requests, no matter if they've been accepted, rejected, or never responded to.
Expense Log + OFWpay™
Disagreements about expenses are made worse when there are no clear records of when requests were made, responded to, and reimbursed. With the OurFamilyWizard Expense Log, details about child-related expenses remain organized and contained. Parents can also make payments directly through the site using OFWpay™, so there are never any questions about if or when expenses are reimbursed.
Streamlining assessments of litigants who do return to court
When court involvement does become necessary, it is vital that judges and magistrates have access to clear and complete records of the communication pertaining to the issue at hand. If litigants are using OurFamilyWizard for their co-parenting communication, they or their legal representation can easily download court-ready records directly from their account. These records are simple to assemble and review, and they are protected from fabrication, manipulation, or deletion.
Alternatively, judges and magistrates can also create their own practitioner accounts and use the above-mentioned professional access to review records first-hand.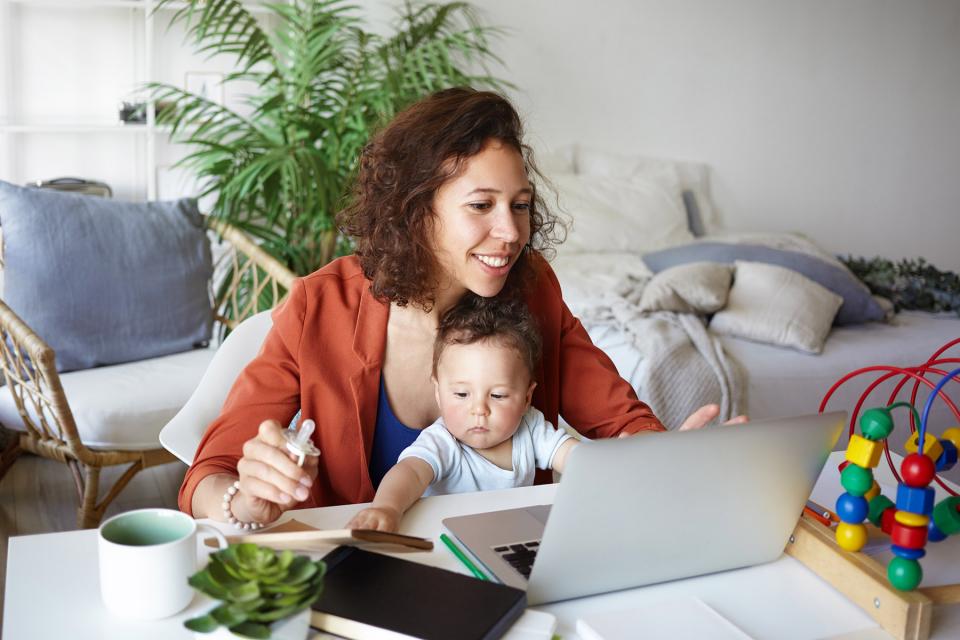 Why OurFamilyWizard protects the best interests of children
Conflict between co-parents can have an incredibly wide impact, more often than not pulling children into the middle of adult concerns and conversations. Not only affecting their adjustment to their new family structure, conflict between parents after a divorce can also negatively affect a child's long-term mental health and wellbeing.1
Family court judges and magistrates have a commitment to protecting the best interests of the children involved in divorce cases. Because of its capacity to shield children from conflict, OurFamilyWizard can be an integral piece of that mission.
Privacy of co-parenting communication
Phone calls, text notifications, and other components of routine communication are at odds with the need to contain discord in high-conflict divorce cases. When children overhear heated conversations or catch a glimpse of a message notification while using a parent's phone, they're at risk of being exposed to details that are better left between co-parents.
With OurFamilyWizard, parents use a wide variety of tools to organize their co-parenting communication, which means conversations rarely spill out into terse phone calls or text messages.
Anticipating that children often use their parents' devices, OurFamilyWizard has carefully tailored the content of all notifications that parents receive about activity within OurFamilyWizard. While parents can be notified of any and all activity, specific details and content are never visible in notifications. OurFamilyWizard is also password protected and logs parents out after short periods of inactivity, ensuring children never accidentally access co-parenting communication.
Fee Waiver Program
Every family deserves the best tools to support their co-parenting, but not all parents can afford a subscription to OurFamilyWizard. To make sure all parents who could benefit from our tools are able to do so, OurFamilyWizard offers fee waivers for parents experiencing financial hardship.
There are multiple ways parents can qualify, including:
Receiving a fee-waiver or in forma pauperis from the court
Receiving certain types of government assistance
Working with a legal professional on a pro bono or reduced rate basis
Common order language
In high-conflict cases, litigants may need a strong framework for how to communicate in order to reach a point where they are able to co-parent without major derailments. Judges and magistrates often include specific instructions for using OurFamilyWizard in court orders to provide litigants with a clear structure for successful co-parenting communication. Below are some of the most common components of court orders that include the use of OurFamilyWizard.
Communicate Exclusively on OurFamilyWizard
"The Parties shall communicate regarding their children via www.Ourfamilywizard.com. The parties are ordered to visit the website and each enroll in the program for at least a one-year subscription not later than 10 calendar days from today. The parties shall thereafter conduct all communications regarding shared parenting matters using the website's features." 
Minimal Messaging
"The parties shall use the Calendar, Info Bank, and Expense features and reserve the Message feature for information the others do not accommodate. If an entry requires a response the receiving parent shall respond within 48 hours unless the entry itself indicates a longer time frame is acceptable."
Expense Tracking and Reimbursement
"The Court orders the parties to utilize the OFWpay™ expense feature to record and formalize all potentially reimbursable expenses in order to mitigate the necessity to litigate in the future over such matters. An electronic file of the receipt for payment must be attached to each request or record. Each parent shall preserve the original of any scanned or photographed document posted."
Family courts across the United States and Canada are ordering the use of OurFamilyWizard to support the co-parenting efforts of parents experiencing high-conflict divorces. Through powerful co-parenting tools, easy and comprehensive professional access, and a commitment to protecting children from conflict, OurFamilyWizard offers the best shared-custody tools today.