Equity, Inclusivity, and Diversity at OurFamilyWizard
We are committed to not only being a part of the conversation but also a part of solutions.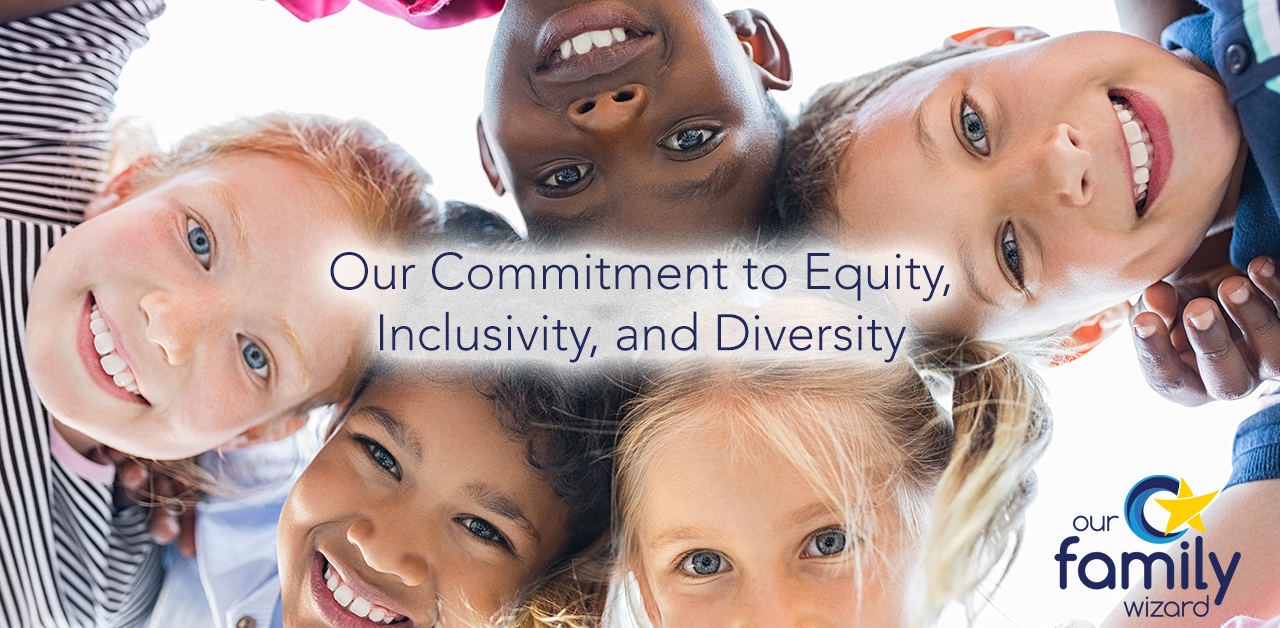 Minneapolis, MN, June 10, 2020 — The past two weeks have been unprecedented in the world around us and, in particular, in our home city of Minneapolis. We are outraged by the senseless murder of George Floyd as well as the countless other racist acts against the black community. We at OurFamilyWizard value equity and justice, and we stand with our black colleagues, the black community, and peaceful protesting in the fight to end systemic racism. We are stronger because of the diversity of our employees, and we believe in creating an inclusive culture where every employee can bring their whole self to work.
We also believe that finding ways to create a sustained path to equity is critical. We have dedicated time to map actions and commitments for our employees and our community. It certainly doesn't end here.
For employees: We know that our employees are what make us great and lasting change starts by enabling each individual to bring their whole self to work. Our actions & commitment are as follows:
Provided employees time off to be present for themselves and their community in the days following the murder of George Floyd.
Hosted an open forum to check-in with employees and discuss with individuals how things are going, share stories, and gather advice on our path forward. We are committed to fostering ongoing dialogue.
Committed to establishing measurable diversity & inclusion programs, relying on experts to help us map a path forward.  
For our community: The unrest that followed the tragic death of George Floyd has devastated many local businesses already struggling from the pandemic. We aim to support our community in the near-term while also committing to sustainable change. Our actions & commitment are as follows:
Continuing our hiring partnership with IT-Ready, a program of Creating IT Futures, focused on helping people of color and women to accelerate paths into technology careers.
Our neighbors across the river in North Minneapolis have been hit hard, and we've decided to support the Northside. Through employee contributions and OFW match, we have already raised $20k for the partnership between the West Broadway Business And Area Coalition and Northside Funders Group to support Northside businesses that have been impacted by COVID-19 and the recent uprising. Donation link here.
We are identifying additional actions that can create lasting change to create equity, bring racial justice, and support people of color. We have committed our plans to take specific action to advance racial equity and increase inclusiveness in the technology community by signing the Forge North pledge here.
All of this is only a start. We are committed to not only being a part of the conversation but also a part of solutions. This requires us to continually reflect, actively seek new perspectives to challenge us on our path, and ultimately hold ourselves accountable to supporting inclusivity and equity across all aspects of our business and within our community.