Prep for a successful back-to-school transition
Despite all the uncertainties about this school year, you can take steps today to help your child stay healthy & thrive all year.
Our essential back-to-school guide for co-parents offers research-based tips and expert advice to help your child—and your co-parenting—stay on track for success this school year.
The pandemic continues to present new and complex challenges for families, especially leading up to the new school year. In our essential guide for back-to-school, you'll get: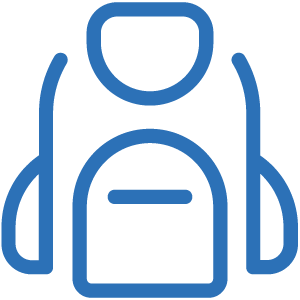 5 research-based tips to help kids have a healthier school year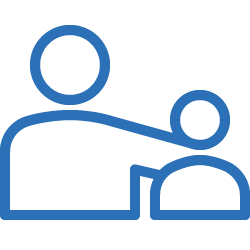 3 expert strategies for successful co-parenting in a pandemic
5 ways to use OurFamilyWizard to support a better school year
Helping Families Since 2001
We have 20 years of experience working with and developing tools for parents like you.
Start your kids' school year off on the right foot
See what parents are saying about OurFamilyWizard
"OFW has been a H U G E blessing since being court ordered to use it. It has brought undeniable accountability to co-parenting my son, and the conflicts have become far less frequent. As a direct result, I have watched my son flourish and become confident and loving of both myself and his mother. No further need for counseling and a complete 180 with his academics. Thank you!"
OurFamilyWizard Parent Testimonial
Keeps the focus

on your kids
"This app took a chaotic family situation and gave it the peace we needed. Visit schedules, finance tracking, mediator access and so much more. I am so grateful for this app. It has truly kept my kids out of our divorce drama."
Get essential tips to support a better school year for your child.
Copyright © 2000 - 2022 OurFamilyWizard.com® Patented and Patents Pending