How do I connect to my family law or mental health practitioner on OurFamilyWizard?
1. Log in and click My Account.  From there, click User Management.
2. In the box titled Professional Accounts, click the link for "Add Pro".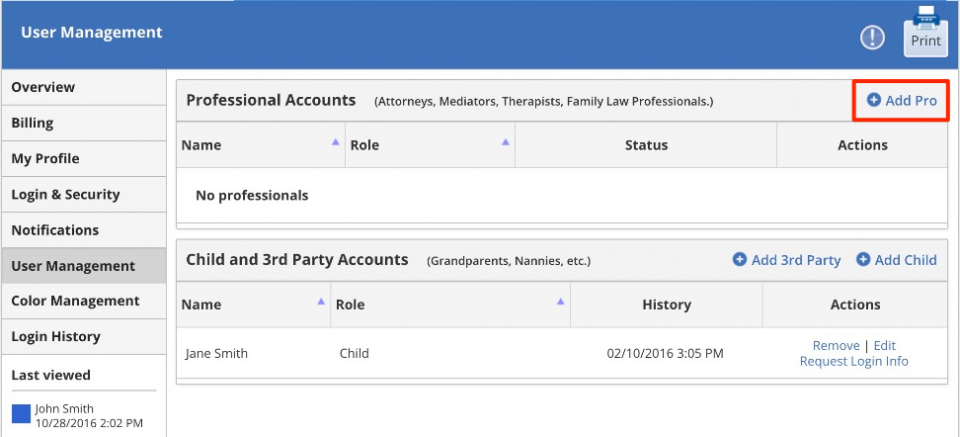 3. Enter the requested information for the professional that you would like to connect with.  The name and email address of your professional are required.
4. Click Send Request.  
At this time, an email will be sent to your professional requesting that they link to your account.  Once your professional approves this request, they will be able to oversee your account.