OFW Book Club: Exploring and Celebrating Differences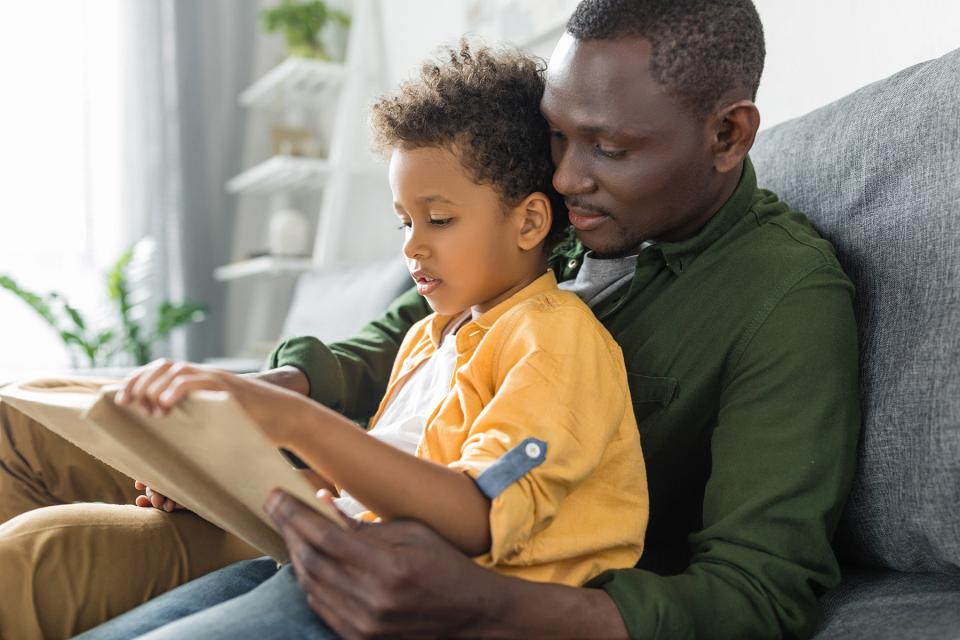 After a divorce or separation, children often have to grow accustomed to their family and living situation looking very different than it had previously. That can mean having two different homes, moving from a house to an apartment, sharing a living space with grandparents or extended family, or moving to a different town completely. Whatever the change is, it's likely to feel scary to a child, and they may also be worried about their family looking "different" than the families of their friends or classmates. 
It's easy for a child to get stuck thinking that there's such a thing as a "normal" family, and now that their own family has changed, it somehow makes them weird or unlike their peers. Working to counteract those feelings is an important part of co-parenting after a divorce, and parents can help children work through those new and scary feelings with the help of books that address our differences.
The following three books are great options for parents with children in early elementary school. These three titles further promote education and creative thinking by providing glossaries and activities at the end of each.
Meet my family! 
This book about animal babies and their families features short snippets, accompanied by beautiful illustrations, exploring the different habits of animal families around the world. Each snippet gives an example from the animal kingdom of a family that is unique in its own way. Big families versus small families, babies raised by one parent versus babies raised with the help of an entire community—this book will show children that in the rest of the animal kingdom, there are many different types of families making their way through the world. 
End of book extras: Meet my family! provides additional information about the featured animals at the end of the book, including a map of their habitats. It also contains a glossary of the different words for parents used in the regions where the animals live. 
> Purchase this book on Amazon
> Find this book in a library near you
My Home, Your Home  
If a child's living arrangements are changing considerably after a divorce, they may be worried about what their new homes will look like or how it will feel. Children in this situation may benefit from learning about the wide variety of places that different families are happy to call home. Following a little boy who is trying to decide which type of home he'd like to live in when his mother returns from service overseas, My Home, Your Home teaches children that homes come in many shapes and sizes. After exploring duplexes, an apartment, mobile homes, and other types of buildings, the book ends by reinforcing the message that the perfect home is where a family can be together. 
End of book extras: My Home, Your Home includes a project that tasks children with creating their perfect, make-believe room, whether that's in a rocket ship or a submarine.
> Purchase this book on Amazon
> Find this book in a library near you
My Family, Your Family
In this book, a little girl named Makayla is worried that her new baby brother will change her family. To help her understand that change isn't always bad, her parents ask her to find one great thing about all the different families in her life. While visiting a friend whose parents are no longer together, Makayla admits that while she doesn't understand much about divorce, she can still easily see that her friend's family is a loving one. My Family, Your Family also touches upon families without children, children being raised by their grandparents and adoption. 
End of book extras: My Family, Your Family includes a project that asks children to make a "One Great Thing" poster that highlights something from their family that makes it awesome.
> Purchase this book on Amazon
> Find this book in a library near you
---
Books that celebrate the many different forms our families can take are an integral piece of any child's library. Pushing back on the stories children hear about what a 'normal' family looks like, especially after a divorce or separation, can renew their confidence and ease anxieties about their own family structure. It also gives children some of the essential building blocks to empathy.
What books do you read with your children to show them the wide variety of loving families? Share with us on our Facebook page.
---
We are a participant in the Amazon Services LLC Associates Program, an affiliate advertising program designed to provide a means for us to earn fees by linking to Amazon.com and affiliated sites.