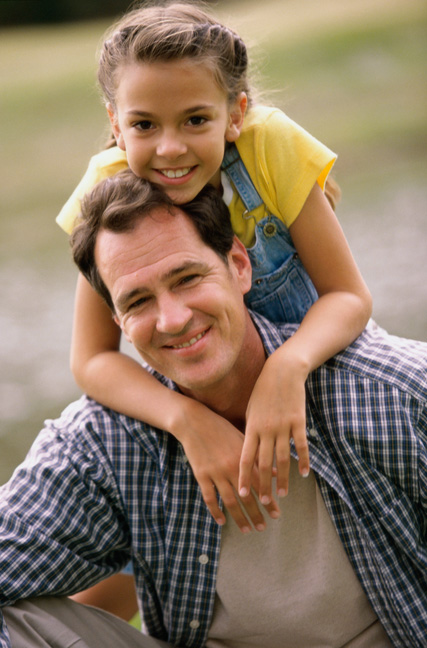 Divorce can be a very emotionally difficult time for everyone in the family, especially for your children. It is extremely important to treat the situation with care for the sake of the emotional health and wellbeing of your children. Divorce kids are often portrayed in the media as being emotionally tainted and full of anger towards their parents, but this definitely doesn't have to be the case. If you handle your situation appropriately, your divorce and custody may have a less damaging effect on your children.
Talking to your children about divorce and custody issues
The first step of communicating with your children about a divorce or child custody issue is often the most difficult part. Many parents struggle with finding the right words to say to their children without damaging them emotionally. One of the best ways to begin communicating with your children about your divorce and custody is to always tell the truth and try to remain positive about the situation. Keep in mind that there is a fine line between withholding a little too much information and telling them more than they need to know. Be sensitive to your children's feelings and do not overwhelm them with unimportant details. Try to have a positive attitude when talking with your children. If they see that you are remaining positive and upbeat about the issue then they will most often feel more at ease.
Divorce kids need unconditional love
Even though you and your co-parent have fallen out of love it should not be the case with your children. You must reiterate over and over the fact that you still love your children unconditionally. Divorce kids often feel that if their co-parents can fall out of love with one another then that means that they can fall out of love with them. It is important for them to know that you will always love them no matter what. This reaction may be different for all divorce kids so it is extremely important to be patient during this time. Your child may be confused and not fully comprehend the situation, which is why it is important to have patience.
What not to say to your divorce kids
Just as important as it is to communicate certain things to your children during this time, it is equally important to leave some things out of the conversation. One of the biggest mistakes that co-parents make when having this conversation is doing it separately. For the sake of your children it is often beneficial to have this conversation with your co-parent present. If both co-parents are not present, many people tend to speak negatively about the other co-parent in front of their children. This is a mistake that should never happen. Your children will not be able to interpret this simply as anger; it may alter the way your children feel towards you or your co-parent. To go along with this rule, it is also important not to pressure your children to take sides in the matter. It may feel nice to have someone by your side and supporting you but it is not appropriate for your children to fill that role.
Nobody said divorce and child custody would be easy but it is a choice that you and your co-parent have both made. Since you and your co-parent have already put your family in this situation is it important that you do all that you can to protect the emotional health and wellbeing of your children.