COVID-19, Domestic Violence, and OurFamilyWizard Communication
As the coronavirus (COVID-19) pandemic spreads across the globe, most people are experiencing a tremendous disruption to their daily lives due to public health officials' calls for people to practice social distancing, to work from home, to avoid large crowds, and to self-isolate (if necessary). For most, taking these measures is inconvenient but ultimately doable. For people experiencing domestic violence, taking such measures can be dangerous because leaving home and going to work provides a needed respite from their abusers. People who experience domestic abuse will find self-isolation to be harder and abuse can quickly escalate. 
Research suggests that domestic violence rises during crises. Allison Randall, Vice President for Policy and Emerging Issues from the National Network to End Domestic Violence, was recently quoted as saying, "Coronavirus can lead to folks being trapped in abusive relationships, not because of the virus itself but because of its economic impacts." Closure of businesses, layoffs, loss of income, and social distancing measures will add additional stress to an already volatile situation.
According to Crystal Justice, Chief Development and Marketing Officer for the National Domestic Violence Hotline, "abuse is about power and control" and "an abuser can use any tool to exert that power and control, including a national health concern such as COVID-19."
If you are a parent working with a child protective agency, please stay in contact with the agency and follow their guidelines, as recommendations and guidelines are changing daily. Currently, child protective agencies in most states have eliminated person-to-person contact, so they've moved intakes and interviews to a video chat platform. With all non-essential travel being canceled and many court cases being postponed, you might see an impact with investigations and possibly with removals. If you feel you or your child are in a harmful situation, please contact law enforcement or emergency services in your area. Please also know that even though many Legal Aid and domestic violence service agencies have closed their physical office spaces, they continue to interview and work with clients via online communication tools.
Safe Communication on OurFamilyWizard
Throughout this situation, OurFamilyWizard and its customer service team are here to assist you as much as possible with your safety and co-parenting needs. A few of the key features on OurFamilyWizard that may be of use to you during this crisis include the following:
Check-ins that allow you to time-stamp your location during parenting time exchanges; when your child arrives home from school; or at any other activity you wish to document. This tool lets you simply memorialize your location a specific time. OurFamilyWizard does not track your location with this feature.
Trade/Swaps™ can be used to document one-time requests for changes to your parenting schedule. This may be useful if you need to request a change in your normal parenting time schedule as a result of changes to your daily work routine.
Messages let you communicate with your co-parent in a thoroughly-documented manner. You might have an increasing need to communicate regarding parenting concerns and changes to schedules that have been brought about by COVID-19. OurFamilyWizard ensures that these communications will be properly documented.
The Health section of the Info Bank is a secure space for you to upload your child's medical information including immunizations, medications, test results, and insurance details. It may prove extremely helpful to have this information on-hand if you need to take your child to the doctor.
MyFiles in the Info Bank is where you can upload important documents for your children such as medical insurance cards, copies of prescriptions, and other health-related documentation.
Your safety is of the utmost importance to us here at OurFamilyWizard, and we understand that privacy can be essential to maintaining safety. We have taken many steps to keep our users safe, not only in times of crisis, but in ordinary times.
Please know that our team does not track our users' locations with the Check-in feature. When creating a Check-in, you merely log your location at that given time, and the other parent cannot access your location information beyond what you chose to document and share with them at that specific moment. 
Our live customer support will remain available seven days a week by email or phone to answer your technical questions and walk you through any aspect of your account. Please continue to check the OurFamilyWizard Blog for more information on co-parenting through the COVID-19 crisis in the coming days.
Additional resources regarding Domestic Violence and COVID-19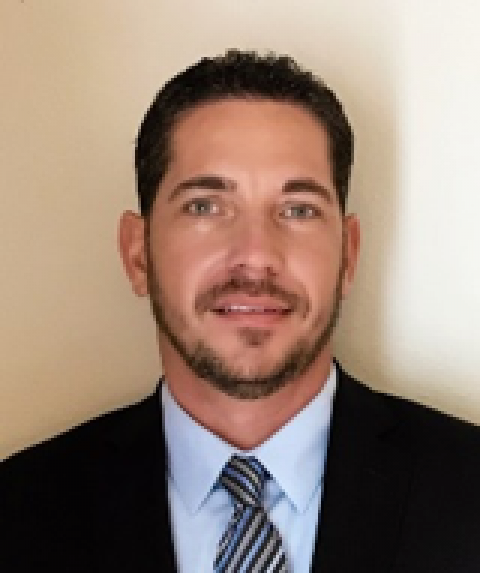 About the Author
Steven Bradley, Expert on Domestic Violence Prevention
With an extensive law enforcement career focusing on investigating crimes against persons, specializing in sex crimes, child abuse, domestic violence, and crimes against the elderly, Steven Bradley was recruited by the FBI to start a task force that would investigate technology and cyber-related crimes. After returning from the FBI Academy in Quantico, VA, he began combating many types of technology crimes including child pornography, cyberstalking, financial exploitation, and apprehending child predators.
Later in his career, Steven began working with State Coalitions, and local domestic violence/sexual assault centers on bridging the gaps between law enforcement and community partners to better support survivors and victims. It was there that Steven led many group discussions and trainings on proper investigative techniques and working together for offender accountability.
Now as part of the OurFamilyWizard professional team, Steven further promotes the empowerment and healthy communication between separated and divorced parents via technology. Steven is nationally recognized as an expert on law enforcement's response to intimate partner violence, abuse of the elderly, and stalking/cyberstalking.
As a National Trainer for the past 20 years, Steven is known for his real-world practical education and has provided training throughout the United States and U.S Territories on many related topics.